Blacknut is a cloud gaming platform that resides in France. We deem Blacknut as an Exclusive cloud gaming service similar to their own phrase they use for themselves as an "All Inclusive" cloud gaming service. They provide over 500 games on their platform and is accessible to various devices. So, is Blacknut a cloud gaming winner or should you use your own squirreled up nuts for a platform that's worth it? Stay tuned to find out. Let's get cracking.
The Blacknut Name
I'll be honest to say that the first time I saw Blacknut, I wasn't expecting much out of the platform – especially with a name like this. But, I have to give them props for having the "balls" to naming their platform Blacknut and not have to do with the adult film industry. I guarantee there have been plenty of people coming to this site not looking to play kid-friendly games.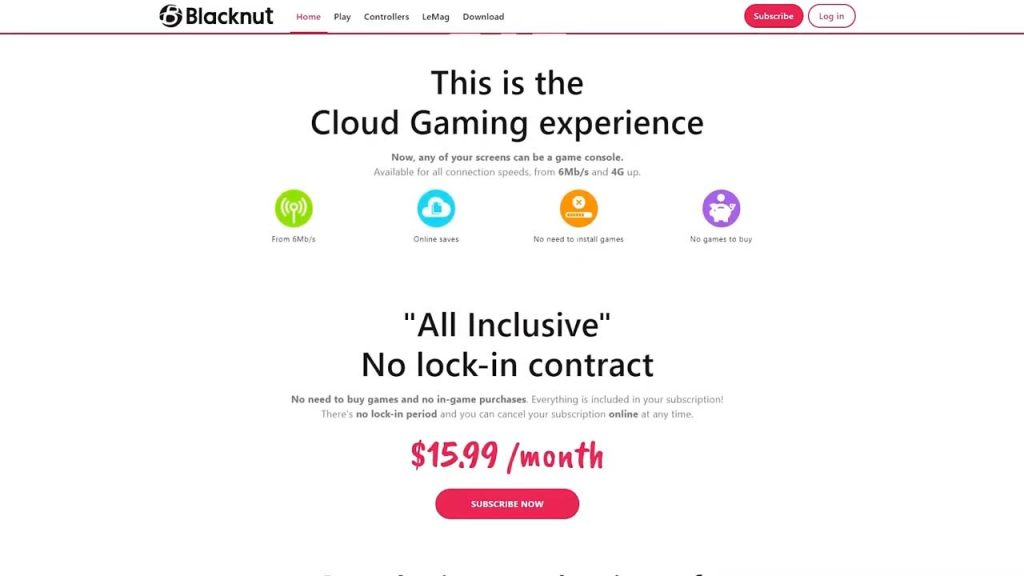 Let's start with the good aspects of Blacknut. How accurate is their home page in accordance with what you get?
The Blacknut Games Catalog
The "All inclusive" No lock-in contract aspect is just like Luna. Pay a monthly fee and get access to all their games. How many games? They say 500. It's around 500. My latest calculation said it was just under 500. They do add games frequently, but they also take games out all the time.
See how they are adding 1 or 2 new games almost every week which is cool but if you were intrigued by their game catalog on their website, you'll be bummed to know that this list isn't accurate. The Disney games are gone and there are no Lego games. I also planned to review Star Wars Force Unleashed 2 for Star Wars Day on May the 4th but it wasn't in the library. There is a chance these games are only playable in certain regions though.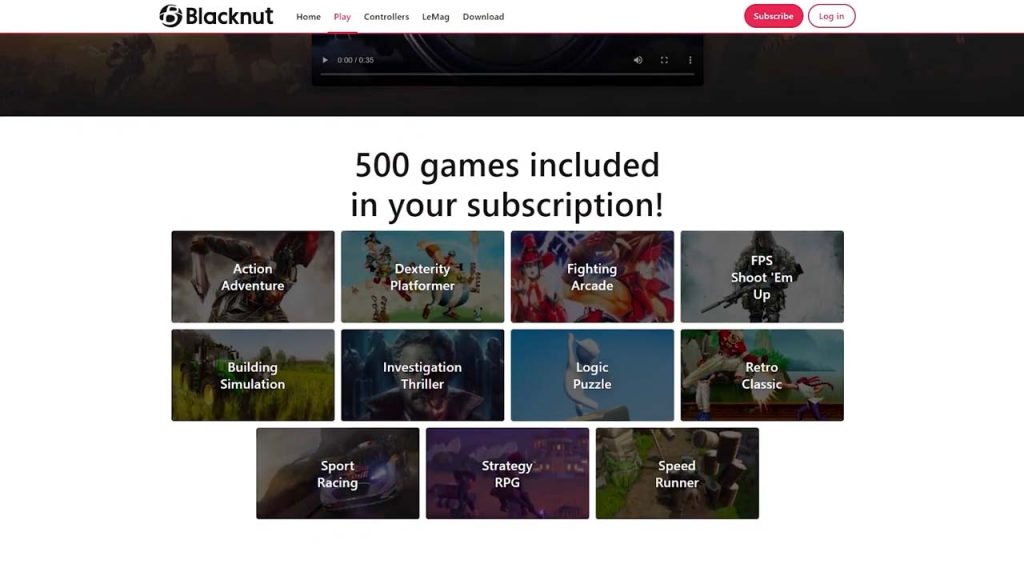 You'll have to subscribe for an account just to see exactly what games they have available which is misleading since my kids were eager to play Lego games.
Blacknut on Various Devices
One thing is for sure, Blacknut offers a ton of device variety when it comes to how to play on Blacknut. I have connected through Windows desktop, Android tablet, my iPhone, and my Amazon FireTV. All worked just fine either with the in-game controller or paired with a Bluetooth controller of your choice. I personally used an Xbox controller as they suggest. This all requires playing through their app though. No browser compatibility here like Stadia or Boosteroid.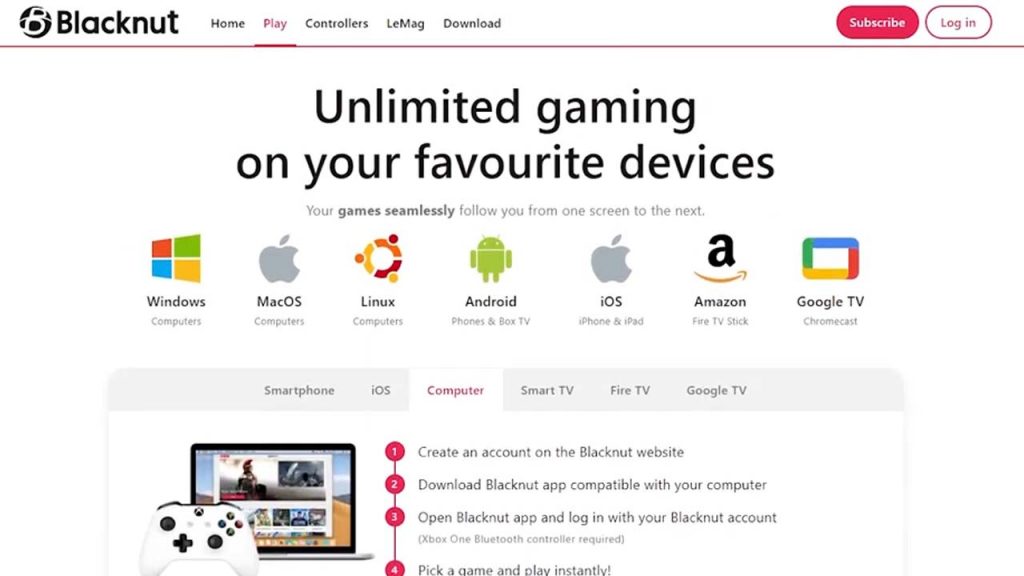 Their app works wonderfully. It is obviously well made. The UI is designed well and easy to operate. The biggest thing that needs to be added to the app is a search bar. The current search applies tags to filter your search which isn't intuitive enough for me. Search bars are a key feature to an UI. As a UI designer myself, search comes first in any UI and the same should be applied here.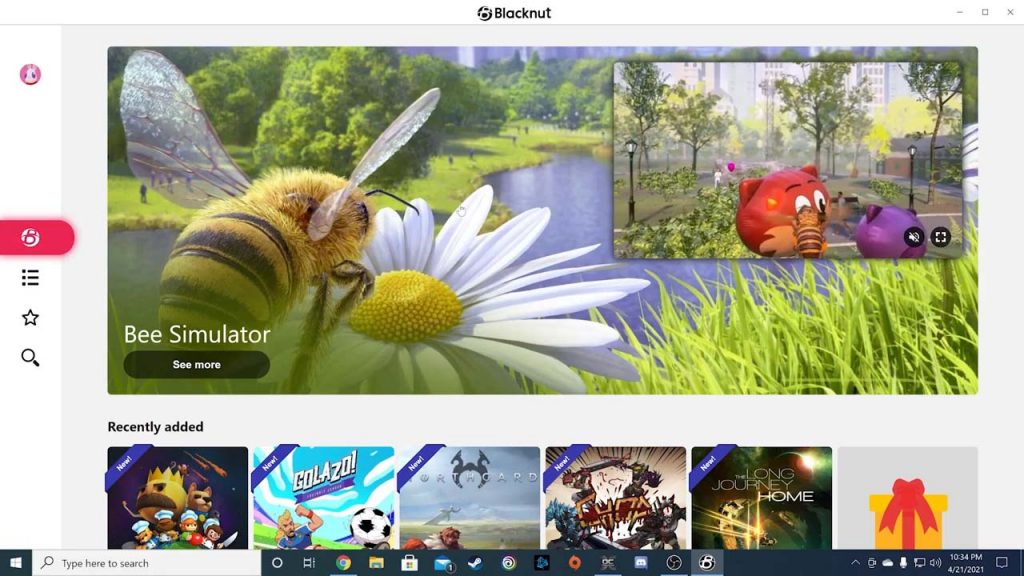 Blacknut Game and Video Quality
Now for the full load. Do the games play well on Blacknut? No. The quality on Blacknut is abysmal. Probably the worst quality I've seen on a cloud gaming platform. Even worse than Vortex. 1080p is out of the question. You get screen tears, random video hiccups, pauses, and video encoding issues that seem like they are apparent all the time.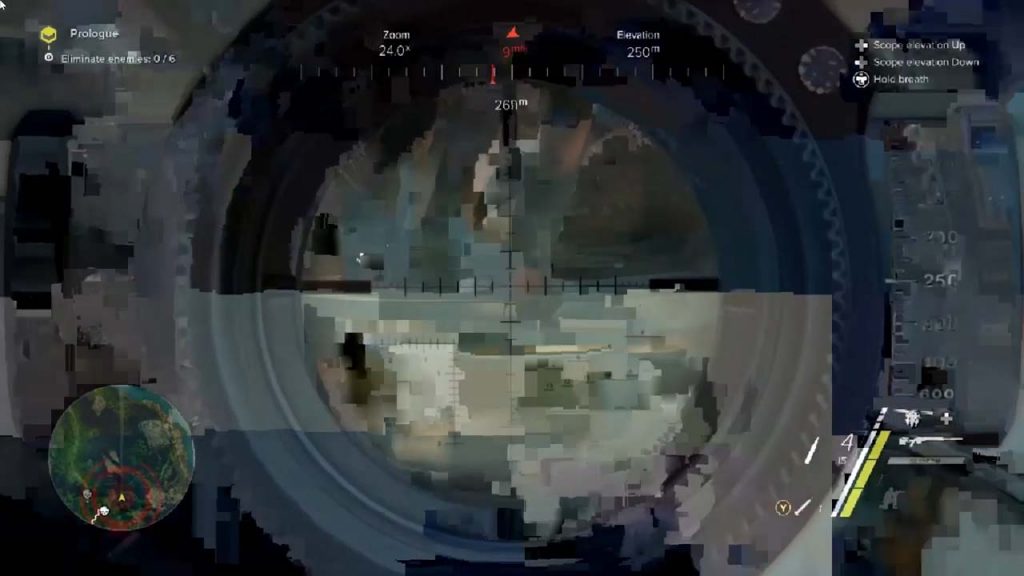 Look how bad it is for Sniper 3. I could barely get past the tutorial mission. What am I shooting? Who knows. The target isn't even rendering properly.
Now it's not this bad for every game. As you can see, other games are not as bad but many of these visual problems still linger.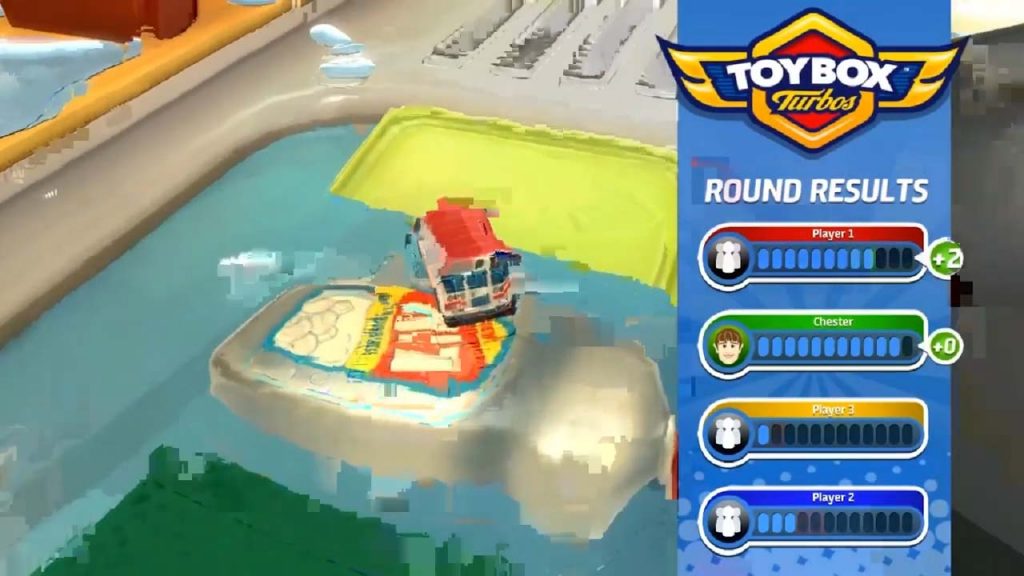 Updates over several months
These video problems were heavy during my first month of my subscription. I recently did a test going back to Sniper 3 to see if I was able to actually play the game since I tried it months ago. Let me tell you that the quality improved immensely.
The resolution hasn't increased, no. But the video quality is smoother, and I can actually see what I am engaging. I played the tutorial again to test and I got through it much easier than the first time.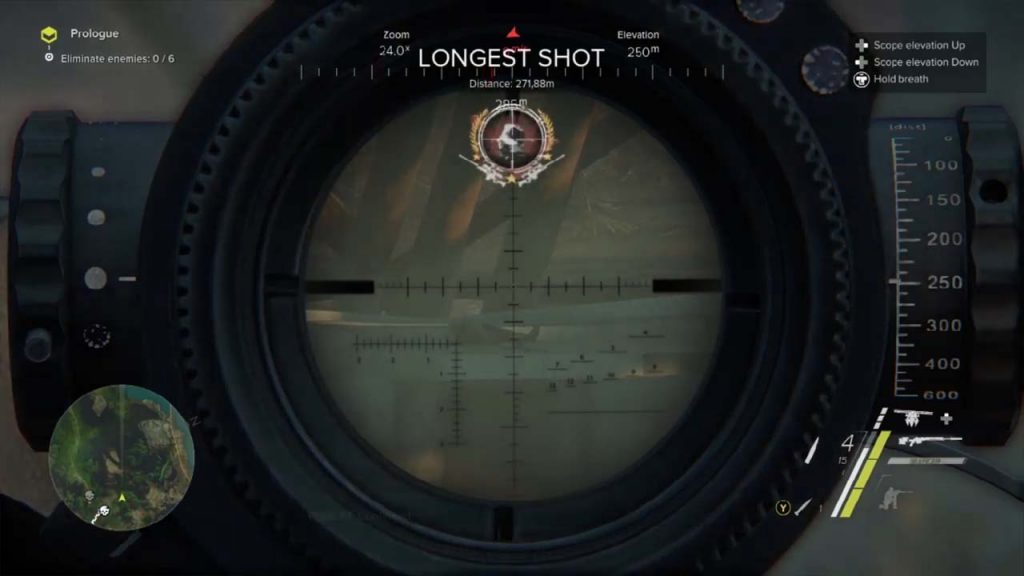 This means Blacknut has been busy making upgrades to their platform increasing performance on their service. It's not optimal, not yet. But these upgrades are something I want to see more of in the near future.
Blacknut Lag Input
Input lag on Blacknutis actually not that bad. It's not GeForce Now or Luna quality but games are pretty responsive to input controls.
We don't know exactly where the Blacknut servers are but the CMO at Blacknut told me directly that they have servers in Europe, North America, and some parts of South Asia.They utilize various cloud environments from Amazon Web Services, Google, and Microsoft Azure.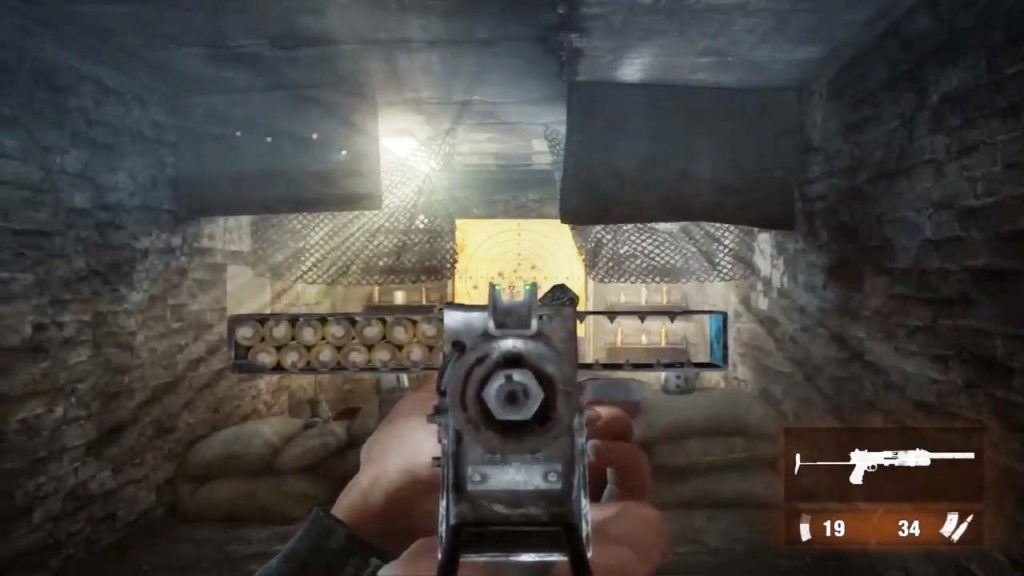 We performed a controller input lag test on the FPS game – Metro 2033 and the lag was minimal. Check out that article.
Blacknut Local Multiplayer
I think the best aspect of Blacknut is their lineup of couch multiplayer games. Online multiplayer is not a thing on Blacknut but the local multiplayer games are plentiful. Feel free to get some friends over to play.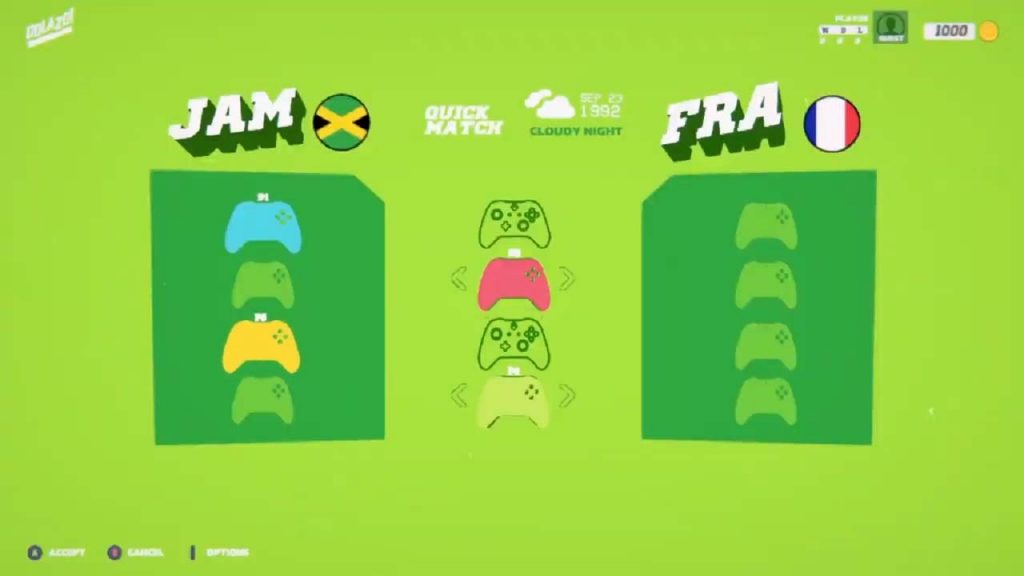 My kids and I had a decent time playing the long list of games that support up to 4 players. Of course, you'll be lucky to get good quality video, but it is playable- just not completely enjoyable. You won't need a cigarette after playing with this nut.
Overview
I think you can get the gist of exactly what you are getting with Blacknut. Is Blacknut a keeper? If you are a hardcore gamer, you might want to put you nuts in another basket- especially for $15.99 month. If you are a casual gamer or strictly a mobile gamer, Blacknut might blow your load with all the games they offer.
Now could Blacknut grow and improve in the near future to really make a name for themselves in the adult, I mean the Cloud gaming industry? Absolutely. If they get their standard resolution up to 1080p, Blacknut will be a true competitor in the cloud gaming platform race.
But until then, we're going to drop the guillotine on "deez nuts", unless you are in the European or Asian regions and game purely with a mobile device which this platform was designed for. If you are one of these types of gamers, feel free to have the balls to sign up.
Be sure to subscribe to get the latest news, gameplay, and comparisons on Cloud gaming including updates on Blacknut. So, stay tuned here at the only place where you can do battle in gaming heaven – Cloud Gaming Battle