As the cloud gaming industry grows, we thought it would be beneficial to show just how cloud gaming works so we did some extensive research on the technology. Take a look on just how the infrastructures of cloud gaming work to serve the player the best gameplay without a game console.
Cloud Gaming Definition
Cloud gaming is a recent addition to gaming software which utilizes the cloud interface. This feature allows gamers to play anywhere with an internet connection with any device. Think of it just like using Spotify to listen to your music, Netflix to watch your movies, or Hulu to watch television shows. Cloud gaming is the next development in the entertainment industry's transition to digital streaming. Companies like Stadia and GeForce Now provide servers for users in order to access their files and titles, rather than using a local system such as a pc or a gaming console.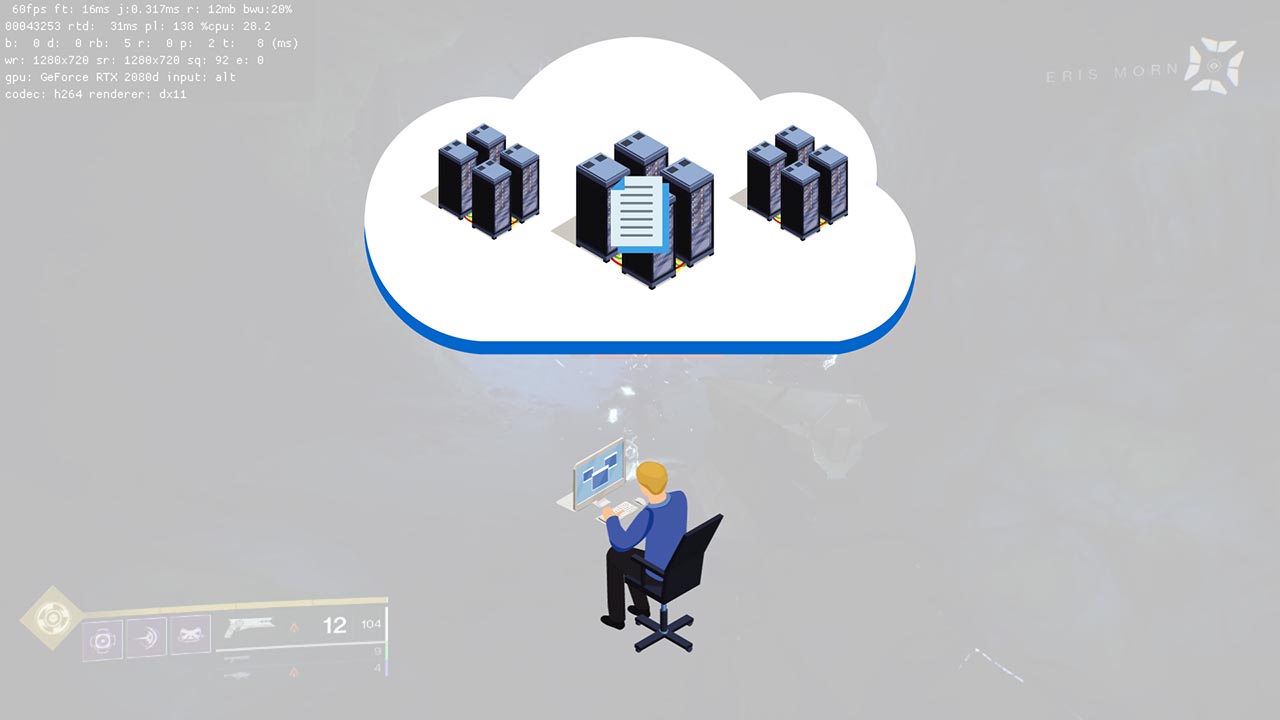 What is the Cloud?
The cloud means you are accessing programs and data over the internet instead of your computer or other device's hardware. Essentially, the internet is a global system of many computers where we can access data from when needed. All in all, the cloud is nothing more than big data-centers that allow us to store and access our data without actually seeing the computers. Hence the phrase – the cloud.
What are the Benefits of Cloud Gaming?
The biggest perk to cloud gaming is that it simplifies the equipment needed for the ultimate gaming experience. Now with cloud gaming, all a person needs is their phone or laptop, headphones, a gaming controller, and an internet connection to get into the action! No more lugging extra monitors, cords, or heavy consoles in order to play their favorite titles. Gaming discs are a thing of the past as well!
Since cloud gaming companies provide servers, your games are saved to a digital library, so even if you accidentally forget your favorite title at home, they are always ready and available online. Local data is also no longer tethered to a local system as well so this means no more constantly downloading huge time consuming updates . Games are streamed over the internet so data is updated and saved constantly and consistently. Wherever you go to play your game, you will always have your latest and greatest game versions and game saves.
Now, let's imagine this in a real world scenario: You and your friends have just finished watching the big game. Since everyone is now in the mood for more football, and your friends have just bet their cars on beating you in Madden, it's time to own up on that bet and throw down. Imagine a cloud gaming app as an app on your TV. You turn on your HDTV, login to the Cloud Gaming app, hand your friend(s) any extra controllers you might have and start playing. We foresee playing AAA to be as easy as this in the near future!
Cloud Gaming service types
You might ask yourself, "Which Cloud Gaming service should I pick?" This is a good question. It really all depends on what you are looking for and the type of gamer you are. Let's learn about the types of cloud gaming services so you have a better idea of which service fits you the best.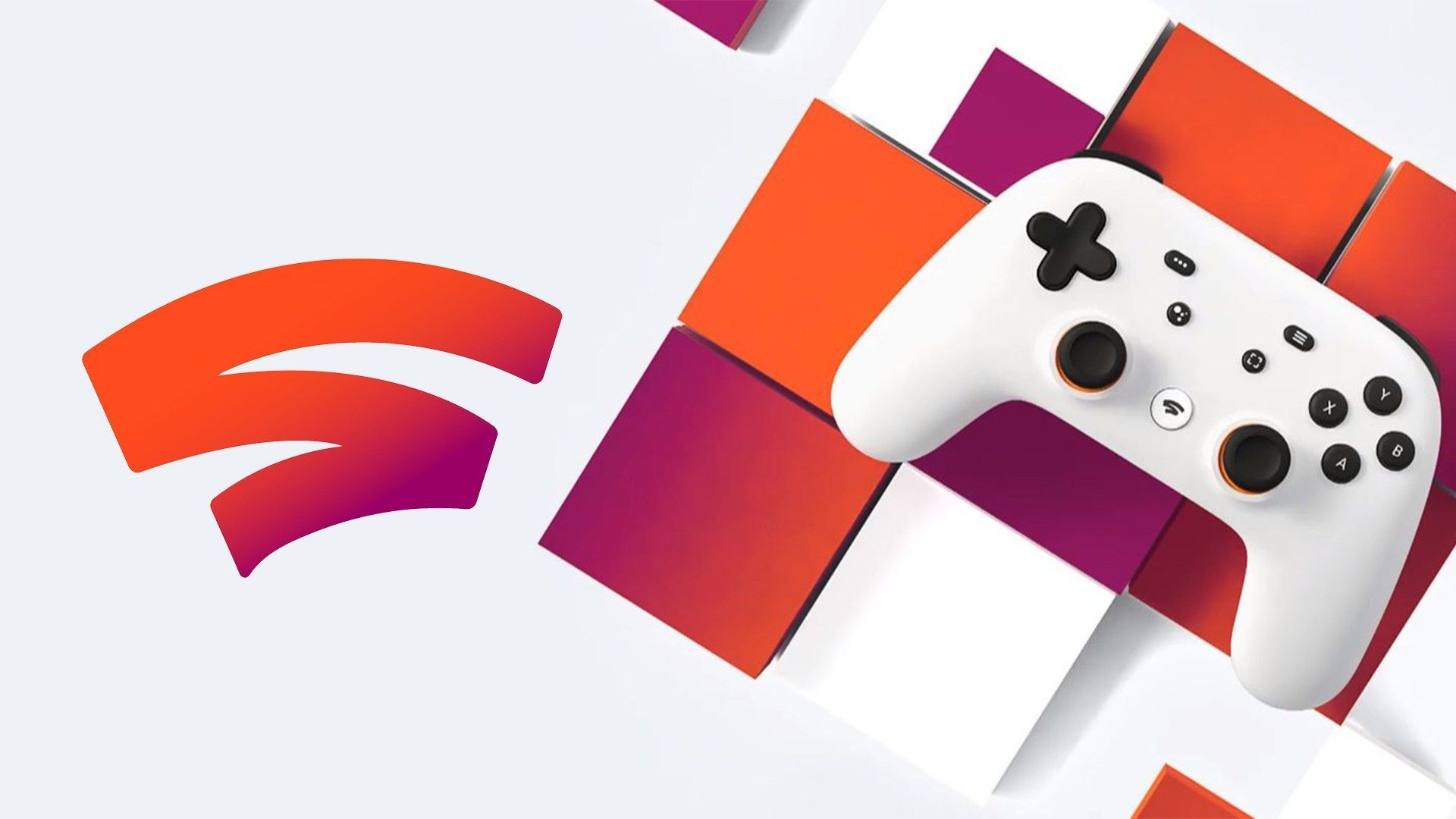 Exclusive
If you are a new gamer, have no game collection or gaming peripherals, and are looking to play casually whenever you want to play, an Exclusive cloud gaming service might be exactly what you need. With an Exclusive cloud gaming service, everything is inclusive to the service. This means you have to buy the games and the game peripheral including the controllers through this service. If you buy a game outside of the service, there is no way for it to be added to the exclusive service even though the game maybe be digital or even part of the exclusive game collection. If you don't buy everything through this exclusive service, you will not be able to play it. Exclusive cloud gaming services, like Stadia, usually have great quality servers to handle gaming bandwidth though. So there is a trade off. If you don't plan on playing games on any other platform, the Exclusive cloud gaming service is right for you.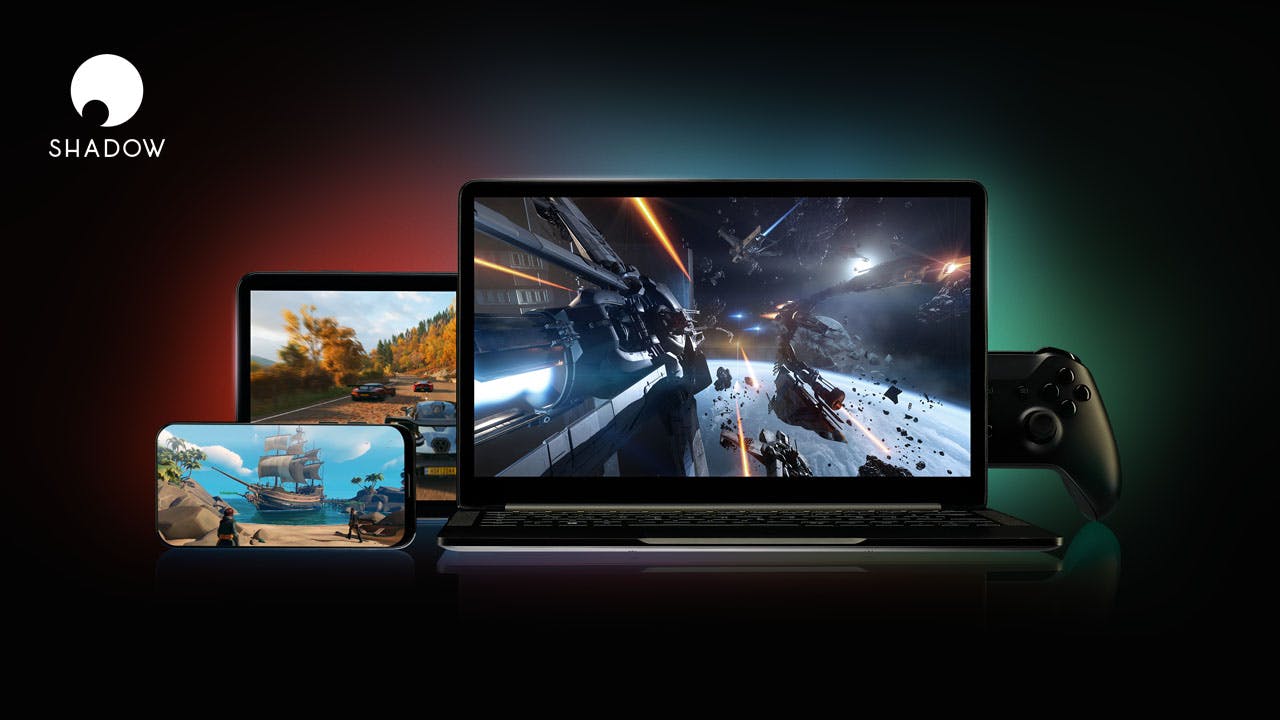 PC Rental
Seasoned PC gamers will love this option. If you are the type to want freedom to install and play whatever you want when you want it on a normal Windows PC, this will be for you. Cloud PC Rental services allow you to rent and get access to a full high-end PC to play your games or do anything else you want to do on under certain limitations. This PC rental services do limit hard drive space so you can't install every game possible. Most PC Rental services like Shadow let you choose which PC package you want. The better the package, the better the PC usually with more hard drive space. If you cannot afford a custom high-end PC at home, you can rent one for a minimal price. This is one of the best alternatives if you are looking a high-end pc without paying the high-end price.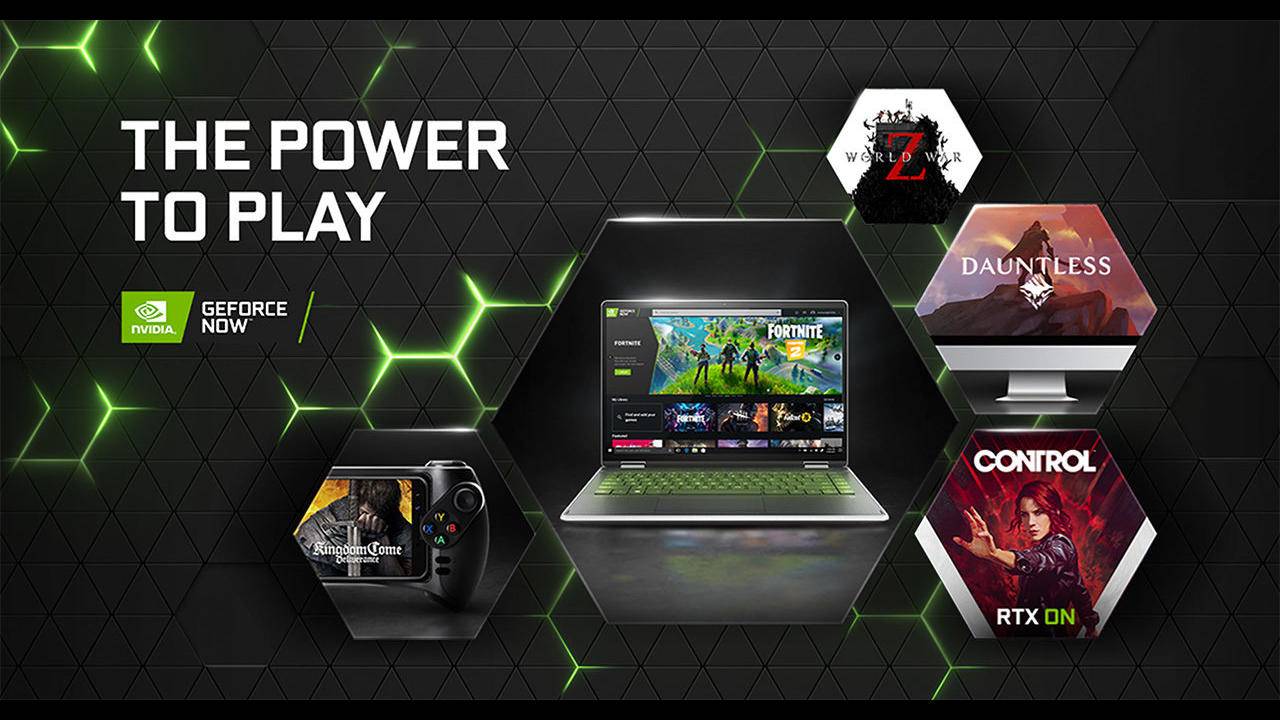 Middleware
Many online games have been moving to digital downloads. If you have a digital library of games maybe on Steam or Uplay, etc, cloud middleware is a gateway to play the games you already own in the cloud. The cloud middleware servers access and play games from third-party gaming digital distribution services like Steam. Instead of downloading the games you own to your PC, the cloud middleware services, like GeForce Now, takes that off your plate and streams your game without filling your hard drive space or waiting for updates. If you have a huge digital game library, this is the way to go.
If you are still conflicted on which service to get, note that as of now, Stadia, an exclusive cloud gaming service, and GeForce Now, a middleware cloud service offer free service packages with limited playability if you want to try both of them out. Stadia does a have a few free games to play if you do not want to buy any. GeForce Now has a number of free games too. I would recommend having an account on other third-party apps like Steam or Origin to choose the free games from those providers as well.
What to Expect for the future of cloud gaming?
Technological innovation is all about convenience and efficiency. Cloud gaming will replace console and high-end PCs because of its accessibility and instant availability. The cloud technology to access gaming titles more readily will soon increase more appeal with players as these cloud gaming services become more streamline. As advancements as virtual reality and other new gaming technology become more regularly available, the convenience of cloud gaming will become that much more appealing.
As the industry grows, consoles will become increasingly obsolete, as your games will be saved in an app on your smart television or other internet capable device. You turn on your device and with only a few clicks, you'll be able to log into your accounts and get right back to playing.
Massive Industry Growth
So what does all this mean for the Cloud gaming industry itself? You can see from this report from Statista.com that the industry is on a path of a 900% increase from 2017 to 2023.
"In 2017, Statista estimates that the worldwide cloud computing market was worth roughly $45 million. Just six years later, Statista estimates that cloud computing will be valued at around $450 million, a 900 percent increase between 2017 and 2023. The next few years will be a crucial time to push the industry forward."
They also mention that Microsoft, Amazon , and Walmart could be in the running to develop a cloud gaming service as well.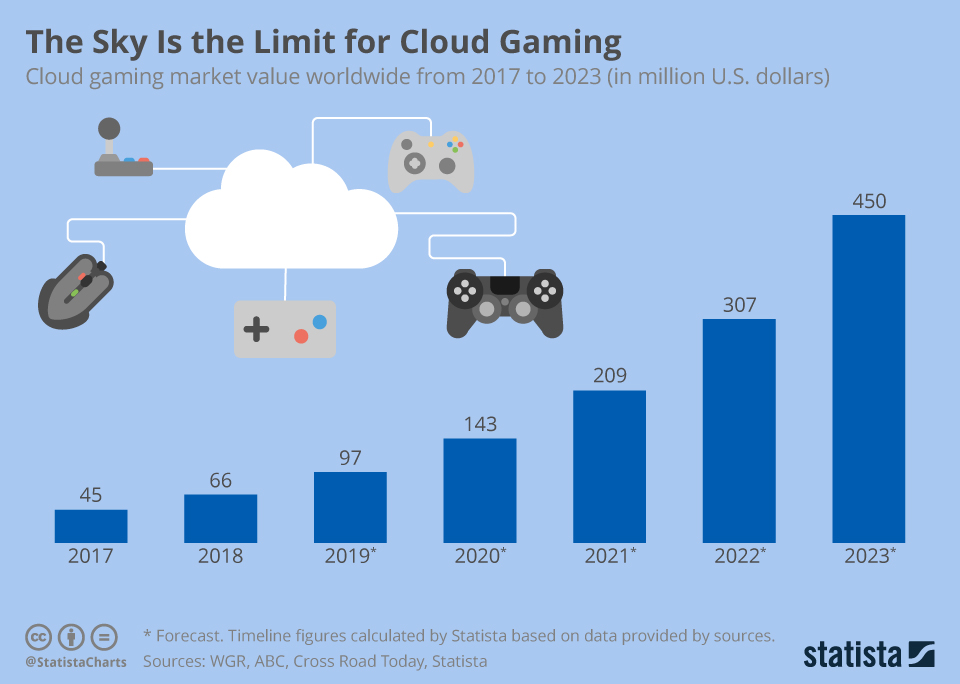 Overview
So there is a lot yet to be seen from the advancements of this technology. Stay tuned as we cover every aspect we can about cloud gaming in the years coming up. We have articles on Stadia, GeForce Now, and Shadow so don't be a stranger.
For the latest news, gameplay, and comparisons on Cloud gaming, subscribe and stay tuned here at the only place where you can do battle in gaming heaven – Cloud Gaming Battle.