We dive into The Division 2 in a 3-Way Team CROSSPLAY video using the Cloud Gaming technologies of Stadia, GeForce Now, and a Shadow Tech PC. The only thing we are missing is a standard PC. They all handle the game very well and well had great success playing and finishing the mission. This is one series of many CROSSPLAY videos with multi-platform Cloud Gaming technologies.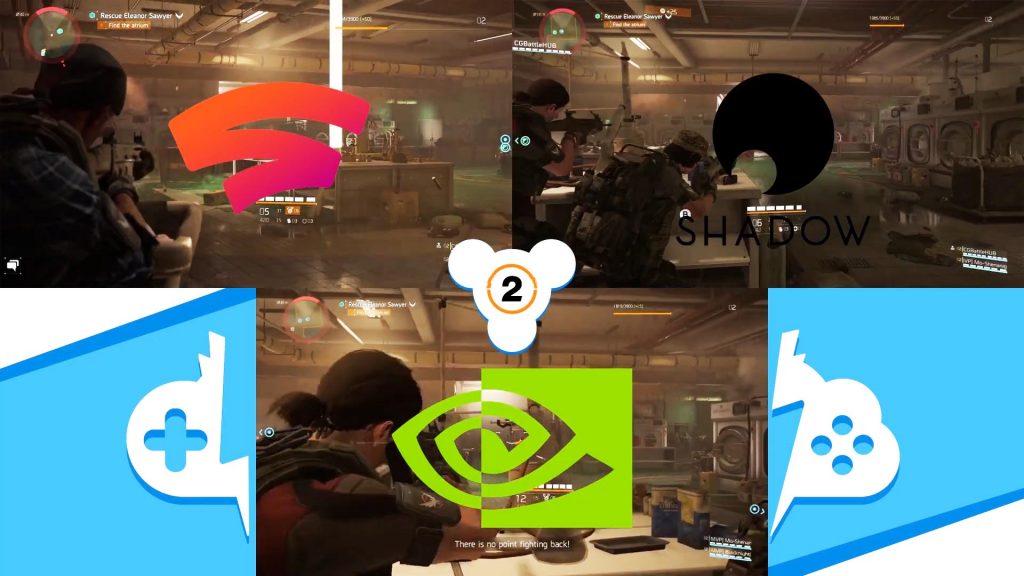 Grand Washington Hotel
This worked surprisingly well! We were able to play well, communicate and win pretty easily even with the 3 of us on different services. Lag wasn't an issue even when one of us was using the free version of GeForce Now.
Next we tackled the Jefferson Trade Center mission. We really start getting used to the mission flow and gameplay while using cloud gaming systems. Take a look.
Jefferson Trade Center
We cannot wait to try some more missions with this cloud gaming experiment. Group team play is well done over these platforms playing on The Division 2. We will definitely try a 4-way crossplay with a regular PC next to expand the test.
Continuing our 3-Player CROSSPLAY, we do some Control Point domination and takeover a couple of Control Points early in the game. There was a lot of fun to be had as more players mean more difficulty.
Control Point Domination
That wraps up this test. We chose The Division 2 to try this test because it is one of the only games where it can crossplay with PC players and is available on GeForce Now due to UPlay games being on there. Look for the 4-Player Team Crossplay coming soon.
Buy The Division 2
The Division 2 PC
Lead a team of elite agents into a post-pandemic Washington, DC, to restore order and prevent the collapse of the city. Tom Clancy's The Division 2 is an online action-shooter RPG experience, where exploration and player progression are essential. Save a country on the brink of collapse as you explore an open, dynamic, and hostile world in Washington, DC. Fight together with your friends in online co-op or against others in competitive PvP.

For the latest news, gameplay, and comparisons on Cloud gaming, subscribe and stay tuned here at the only place where you can do battle in gaming heaven – Cloud Gaming Battle.