Just recently, Amazon announced their brand new premier cloud gaming service to the world called Luna at the Fall Devices and Services event. Luna was announced along with many of their other device updates at the event. Sources indicate that Amazon has been developing Luna for quite some time now. Luna will go in direct competition with the other cloud gaming services like Stadia, GeForce Now, xCloud, and Playstation Now.
As with most of the other cloud gaming platforms, CNET has reported that the service will be able to be played anywhere which includes playing on an iPhone and iPad. The service is available now, with a catch – you have to Request Early Access. Also, Luna is only available in the US mainland for now. Hawaii, Alaska, and other US territories will have to wait.
Lets get into more of the specifics on the Luna platform itself.
Luna Price and Subscription
The subscription and price will be similar to Stadia. Luna will be an exclusive cloud gaming service and they will also have a Luna+ subscription service that provides members access to Luna's digital gaming library for free. The service will cost $5.99 a month and promises streaming quality up to 4K and 60FPS with some games.
Price
Games and Partnerships
Ubisoft is also partnering with Amazon to provide it's own streaming channel through Luna so players will get instant access to new releases on the day of release. The prices of the various games are unknown at this time but I would guess the prices to be competitive with Stadia. Also, it is uncertain whether the base Luna will have a cost to it.
Early Access Game Library
Resident Evil 7
Control
Panzer Dragoon
A Plague Tale: Innocence
The Surge 2
Yooka-Laylee and the Impossible Lair
Iconoclasts
GRID
ABZU
Brothers: A Tale of Two Sons
These have been available on other platforms for some time now but early access will start with these games to test. More will be added over time.
Luna Devices and Technology
With Luna being able to support streaming games at 4K and/or 60FPS for many games, the devices that you will be able to play on must be up to par to handle video streaming, 3D graphics and internet speeds. Amazon has a Luna's device compatibility list that you need to adhere to before you can use Luna. Also, they recommend a 5Ghz Wifi connection if playing on a wireless device. Make sure your device and your router supports a 5Ghz connection.
Luna Device Compatibility
As like Stadia, all you need is a compatible device or a web browser. Luna might have an advantage due to the fact that Safari, iPhone and iPad, and FireTV devices are all on the compatible list as well. This should open some extra doors that Stadia does not have access to at the current moment.
Integration into Twitch
Since Twitch is owned by Amazon, it is only natural that the Luna would have direct gaming integration into the popular gamer streaming site. It will be possible to launch into game directly from Twitch. This feature goes in direct comparison with Stadia's feature of launching a game directly from YouTube.
Luna Gaming Controllers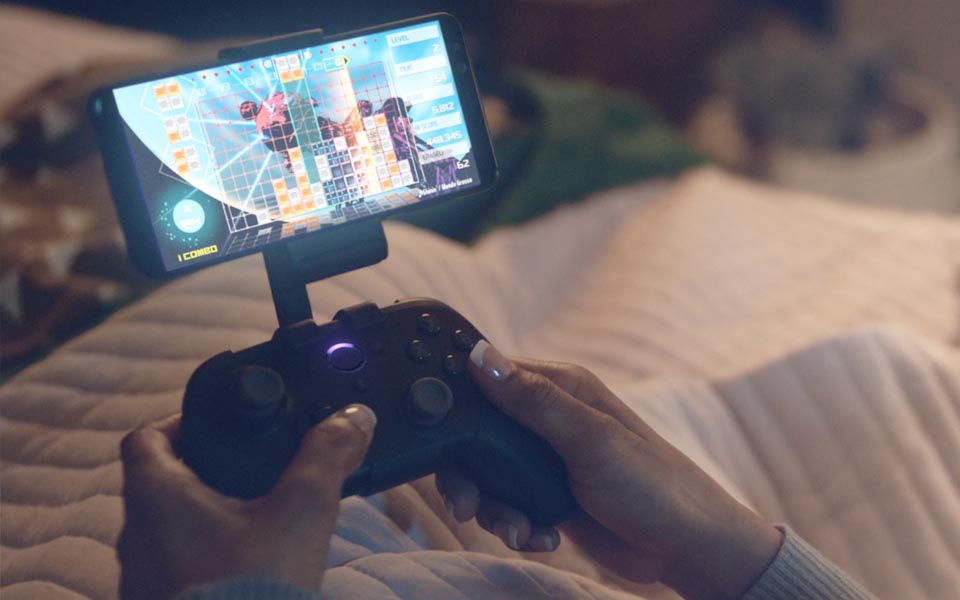 To play Luna of compatible devices, you will need a compatible gaming controller. It is possible to use any Bluetooth controller that you feel you want to use to game. This includes XBox controllers, Playstation controllers, or any other third-party controllers that are Bluetooth compatible.
Amazon is also releasing their own controller to use with Luna. The Amazon Luna Controller is integrated with Alexa to produce the best gaming response times in a wireless controller. It will be available to buy on Amazon at $49.99 for early access players only until Luna gets released fully.
Luna Controller – The best controller for Luna
Designed for Amazon Luna – A high-performance controller made for Amazon's cloud gaming service. Connects directly to Amazon's custom game servers when playing on Luna, reducing roundtrip latency by 17 to 30 milliseconds vs. a local Bluetooth connection among PC, Mac, and Fire TV. Cloud Direct technology lets you easily switch gameplay between PC, Mac, Fire TV, iPhone, and iPad. Connect via Bluetooth and USB.

Where to Sign up
As previously stated, you will need to sign up for early access to try out Luna. Make sure you have an Amazon account and go to the Early Access Landing page to signup.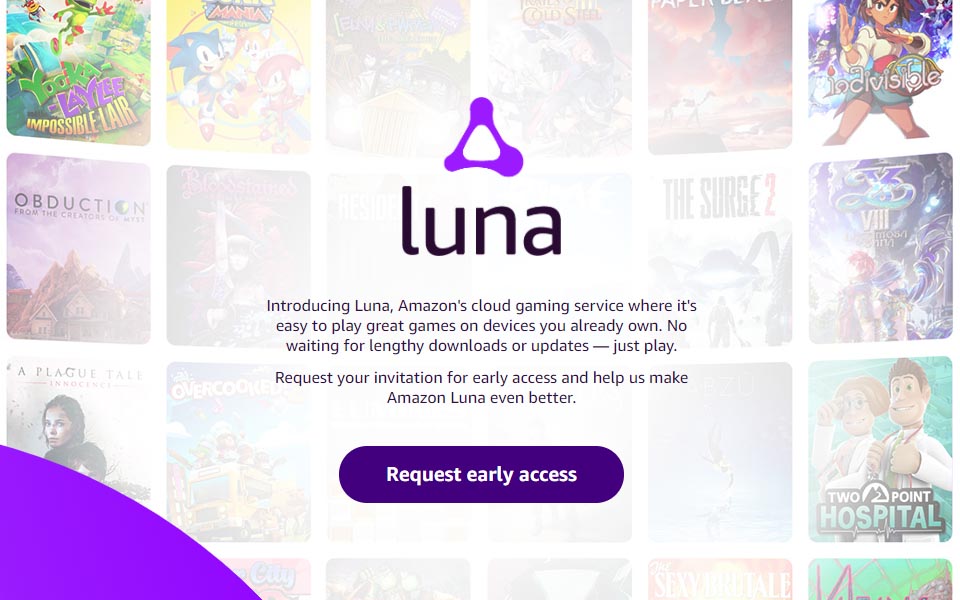 Overview
Luna seems to be the next best thing when it comes to cloud gaming. We'll see how things play out and stack up when it comes to how well the service performs and how well the games play on various compatible platforms. Stay tuned for more on Amazon Luna. We'll be covering Luna as much as we can.
For the latest news, gameplay, and comparisons on Cloud gaming, subscribe and stay tuned here at the only place where you can do battle in gaming heaven – Cloud Gaming Battle.