As Luna continues early access in the beginning of 2021, tech junkies might be wondering how well Luna's infrastructures and technology will keep up with other cloud gaming services – specifically, Stadia.
We were able to get the full specs of a Luna machine while we were playing The Division 2 using the in-game benchmark tool. The Division 2's in-game benchmark tool in Stadia is disabled but we compared the stats on other systems like GeForce Now and Shadow Tech so we'll use these for comparison as well.
Luna only runs in 1080p as of now but it is possible to increase the in-game graphic settings to 4k and Ultra quality and we did so for this video. We ran three tests – one on the default 1080p graphic settings, one maxed out on Ultra quality at 4k resolution, and the last at the best optimal settings to play once additional resolutions are released.
Luna Cloud PC Specifications
When we ran the benchmark tool on the Division 2, it gave us the all the specifications of the cloud PC that Luna is running our game on. Let's go over each of these specifications so we get a good idea of what kind of power Amazon Luna is working with.
Microsoft Windows Server 2019 Data Center
This is currently latest version of the Windows Server software from Windows. This version is the Data Center Edition which is designed to handle "Highly virtualized datacenters and cloud environments" which Luna will utilize fully.
Intel Xeon Platinum 8259CL @ 2.50Ghz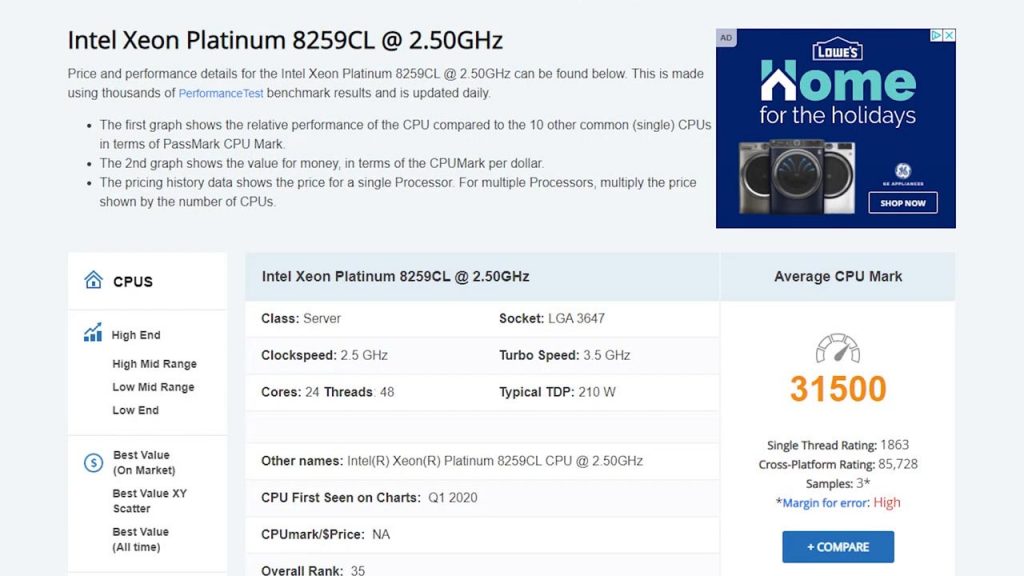 The Intel Xeon Platinum 8259CL is a new server processor with a nickname of "Cascade Lake" designed to run at 2.50GHz. It has 24 processing cores with 48 threads. The performance as of now, is on the high side with a score 31500 from cpubenchmark.net. But this could change since it is so new.
NVIDIA Tesla T4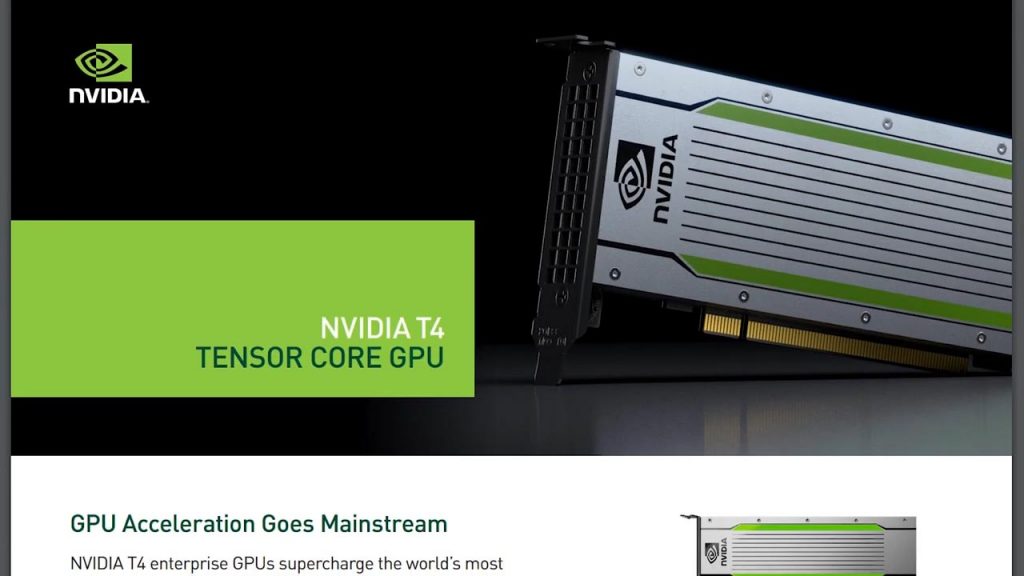 It is a capable card for playing in 1080p for sure. It's better than the Tesla P40 that is used in Boosteroid but it's not as good as GeForce Now's RTX T10 which is a beast of a GPU. I expect to see some sort of upgrade with Luna in the future if they plan to support 4K consistently.
RAM and VRAM
These two spec stats are plenty for playing any game. They are super high in which I expected them to be for an Amazon gaming server.
Luna Benchmark at 1080p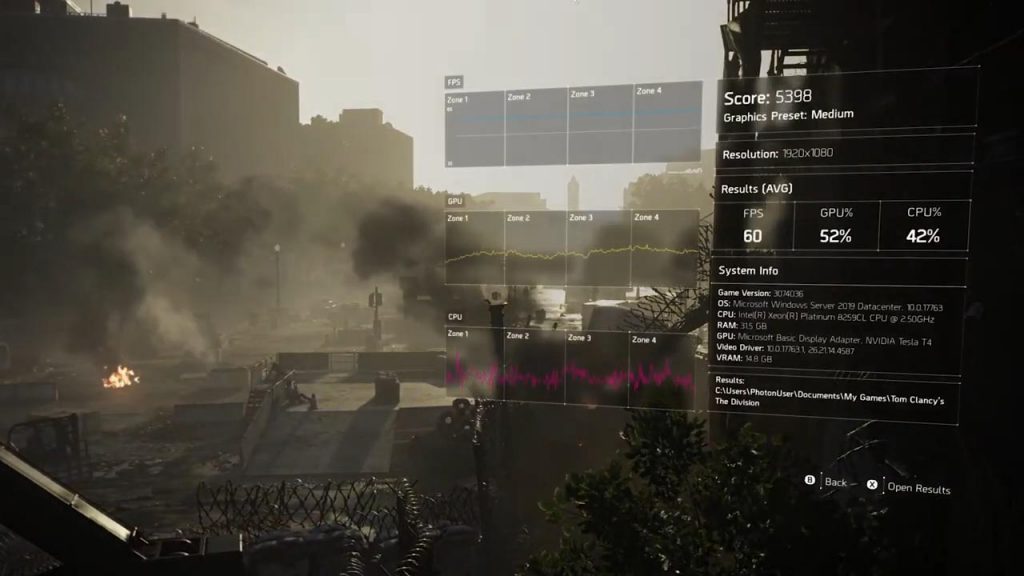 The default graphic settings are set to medium and at 1920×1080 resolution. The default settings run the game at 60fps with no problems. If you are comfortable running these setting then you are good to go.
Luna Benchmark at Ultra 4K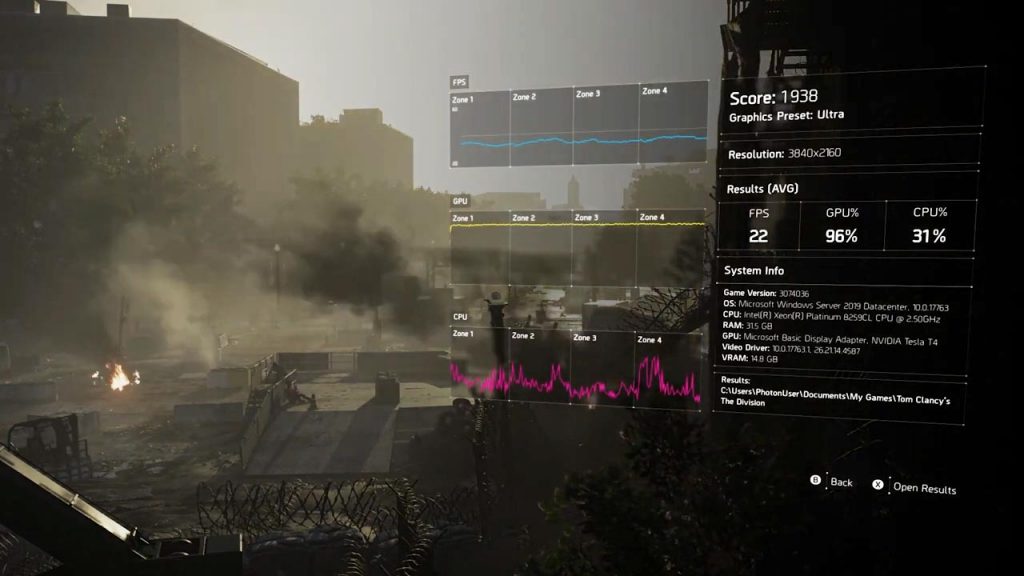 So with this test, we ramped up everything to Ultra and put the resolution to 3840×2160. Granted, the video doesn't actually stream in 4K but the system still thinks it is set. With the cloud PC specifications, we got an average of 21fps. This was on par with the Shadow Tech results when we ran that benchmark in 4K as well. So it seems like Luna is not really ready for 4K gameplay as of now. They could be releasing a tier based structure where you could be upgraded to 4K if you sign up for the higher monthly subscription tier. That is speculation but I can see that happening.
Luna Benchmark Optimal Settings 1440p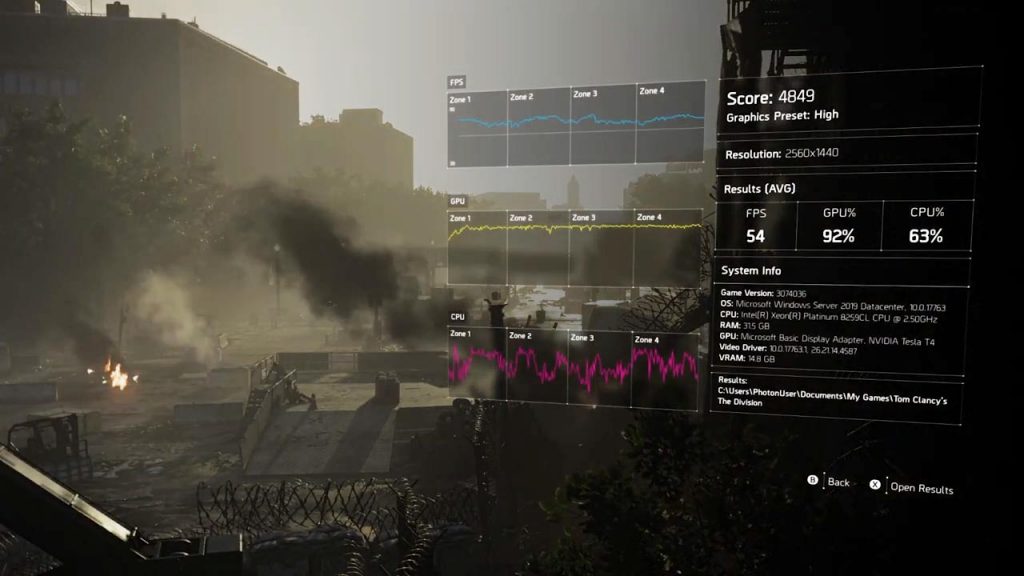 We tried a couple of settings out and came to this configuration as the most optimal graphics settings on Luna for the Division 2. These settings are on High and at 1440p. With an average of 54 fps, these settings seem to be the perfect combo of high-definition and graphic quality.
Overview
With Luna still in its infancy stage, I see plenty of software and hardware upgrades in the near future to compete with the performance of Stadia. These cloud PC stats are a great start, though. We'll be watching thoroughly on the improvements in Luna and how it compares with all the other cloud gaming platforms available.
If you liked this benchmark and overview of Amazon Luna through the in-game benchmark tool of The Division 2, give us a like. Also, don't forget to subscribe to get the latest news, gameplay, and comparisons on Cloud gaming at the only place where you can do battle in gaming heaven – Cloud Gaming Battle.