If you are new to cloud gaming, you might not have heard of the Vortex Cloud gaming platform. Vortex was developed in Poland and has some 15 data centers all over the world. We consider it a third party "pickup n play" platform similar to other cloud gaming platforms like Boosteroid and GeForce Now which allow you to play the games you own from third party distributors like Steam and Epic games.
We have already covered various aspects of Vortex gameplay and performance in previous videos so it is time to get into the nitty gritty of what makes Vortex great and its shortcomings. Without further ado, let's dive into the Vortex. 
Vortex Pros
Vortex makes everything it has to offer very clear from the getgo. You don't have to sign up for an account to see the games they offer, downloads they have for their platform, or the platform monthly subscription fees. It's all available on their website so you can make an informed decision right just from a few clicks on the pages of information they have.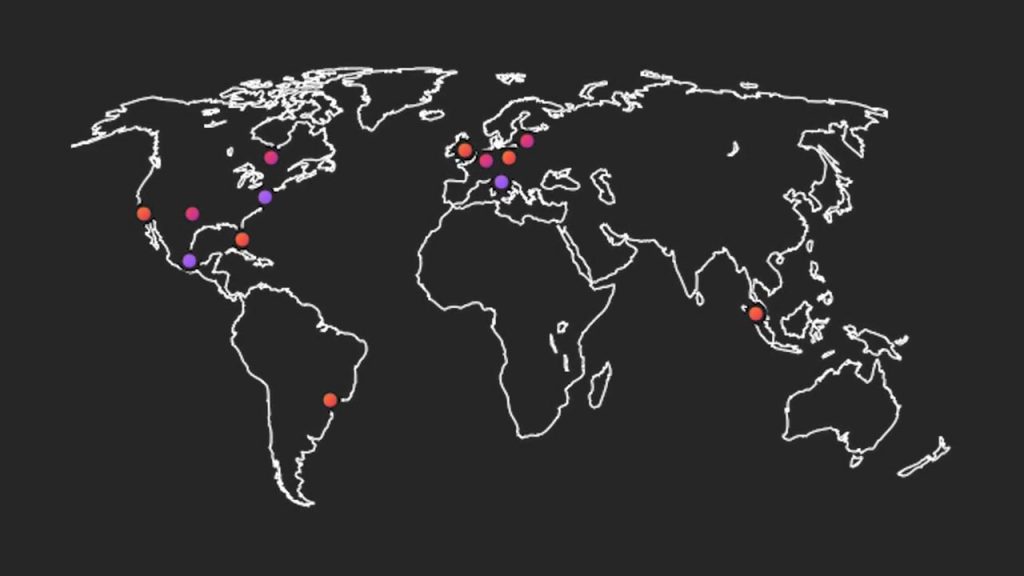 As I mentioned, they have 15 data centers around the world. Four of these centers are in the US, one in Dallas, New York, California, and Florida. This intrigued me because Boosteroid doesn't have data centers in the US so I initially thought this was a great alternative so I would have less lag. The lag is very minimal with me being in Ohio. When I was connected to a Vortex server, it was usually from a data center in Dallas or New York and lag was hardly noticeable.
The games are supported by their app so you have to download it to play your games on their platform. They support PC, Android, and Mac devices. Unfortunately, no iPhone or iPad at the moment but hopefully soon.
Vortex Cons
Now, what you've all been waiting for. "What makes this a bad service"? Well, friends you might want to sit down for this one. Let's start with the game choices.
Have you seen this list? The full list is just under 200 games. I only subscribed to the Basic plan so that only limits you to 78 games. Not to worry though. Every game on the basic plan is a third party game so you have own it to play it.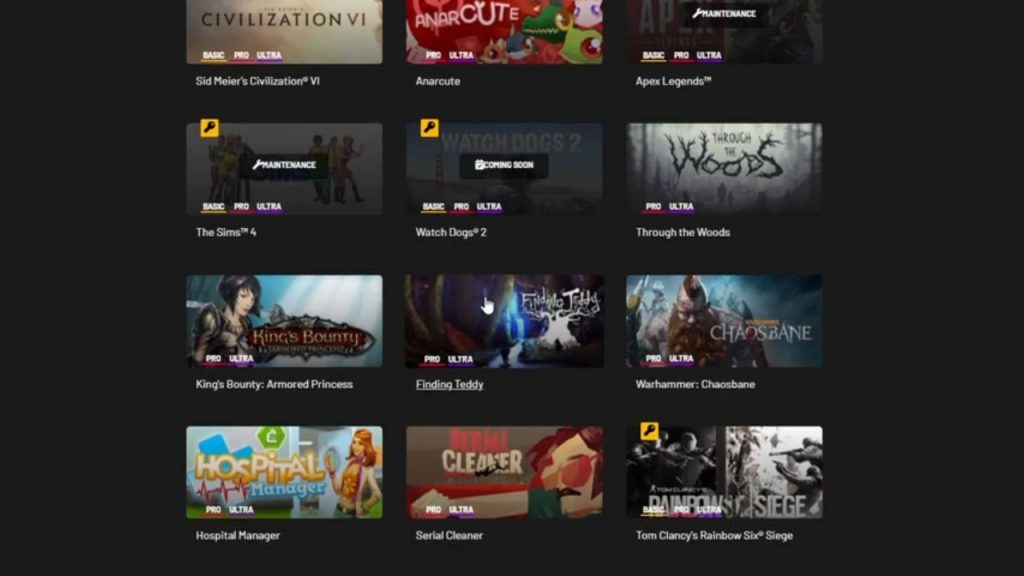 Now the other games are only playable if you purchase the upgraded tiers. I have never heard of the other games on the list before. Most of them are small indie games. I'm not sure if they are worth the extra money spent for this platform.
The Basic plan should fit your needs. But if you want to try these games – knock yourself out.
Vortex Mouse lag
Vortex does support controller and mouse and keyboard inputs so any way you want to play your game is up to you- or is it? I had no problems playing with my controller as I stated in our Vortex input lag video. Check out the full video on that below.
The problem is the mouse input lag. It was horrendous! I attempted to play numerous games with mouse and keyboard including Path of Exile and first person shooters like CS: GO and Destiny 2. I don't know if my equipment was or setup but nothing worked. It was like Vortex just wasn't suited to handle mouse and keyboard gameplay. So if you are planning to play Vortex with a mouse and keyboard, you are going to be disappointed, at least from my experience. You'll be just fine with a controller though.
Vortex 720p Quality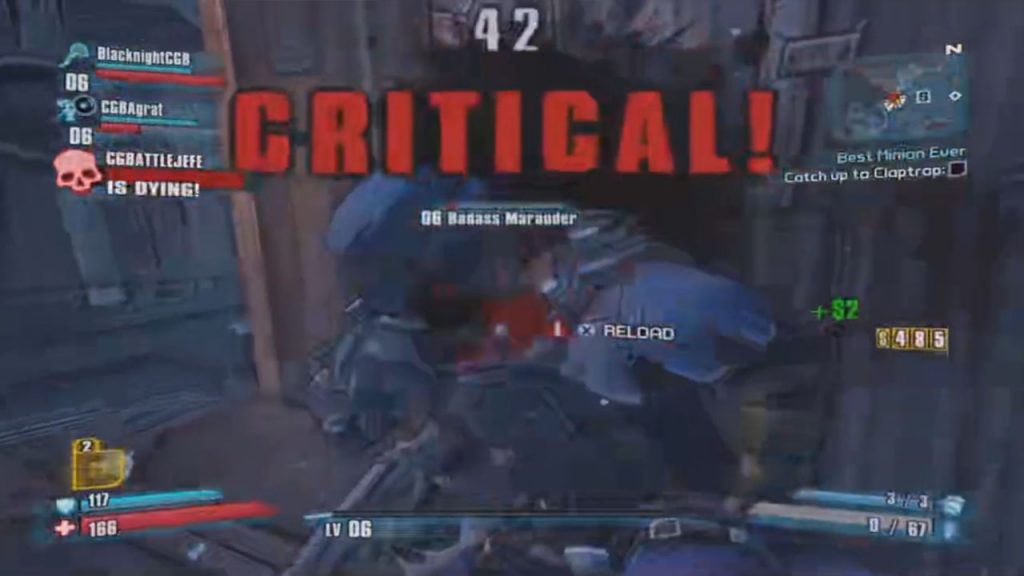 Let's talk about video quality. You'll notice that the Basic plan has Full HD quality grayed out. That's because they don't offer 1080p quality for the Basic plan. You'll have to upgrade to the next tiers to be able to stream in Full 1080p video quality. Oh wait, even that is coming soon. So, as of now, it's not possible to get anything better than 720p gameplay – period. Talk about a top notch platform.
Pricing
So with all these wonderful features, Vortex must be cheap as hell right? Well let's take a look at the pricing table. Basic is $10 a month. This includes all the wonderful features I was just referring to AND they limit your monthly game time! 50 hours a month on the Basic plan. If you do the math, this equals out to just over an hour and a half of gameplay per day if plan to play every day of the month. Talk about amazing! But don't worry; you'll get more hours on the higher tiers to play those awesome games you've never heard of.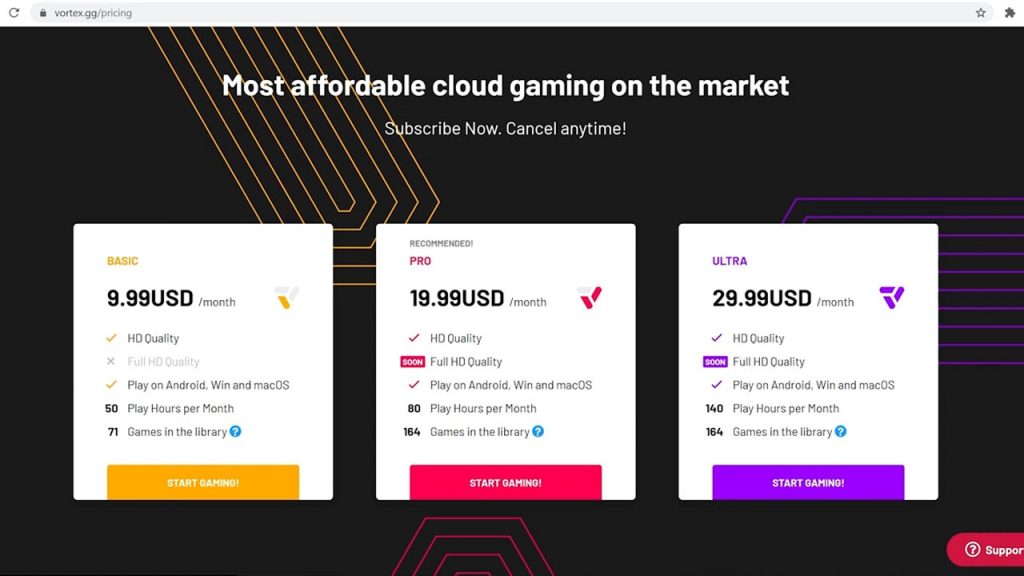 If you compare these prices with Boosteroid, you get more games including the Call of Duty series around the same price. If you compare this to GeForce Now, GeForce Now has over 2000 games. If you average the price out monthly, it still averages out under $10 a month. Both these services allow you to play your games at 1080p standard. So, I will leave up to you to determine whether Vortex will be a value to you or not.
Overview
So let's summarize everything we just discussed about in one sentence: With Vortex, you get low quality 720p gameplay with horrible mouse and keyboard response times at $10 per month with limited game time and game selection on top of everything else.
If you want to throw your hard earned money into the Vortex, feel free. No one is stopping you. But as of now, we won't be keeping Vortex until they get their act together. Hopefully, it's sooner rather than later for their sake. I'm sure it might serve need of certain individuals. If you are one of those people, we have the link here if you want to try it.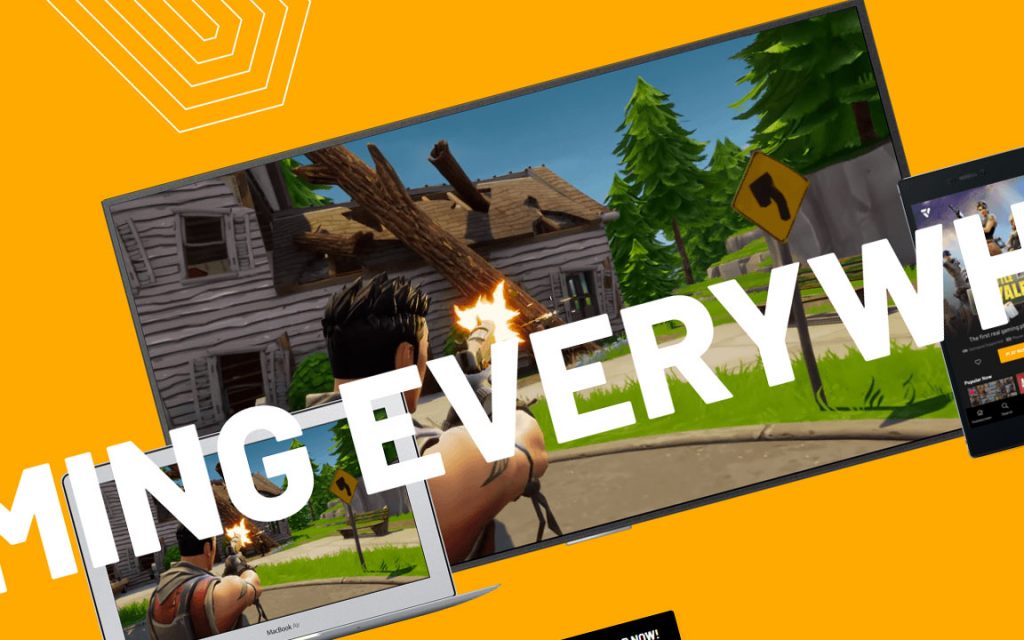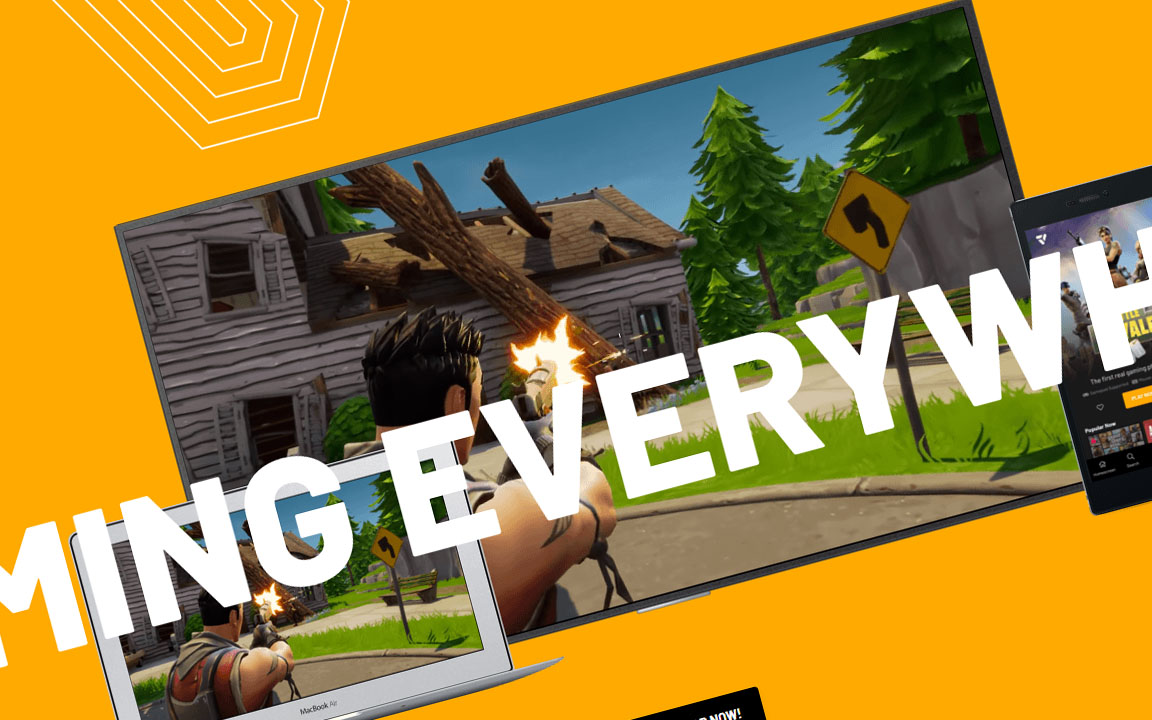 That's all I have on Vortex. To keep on top of what is happening with Vortex, as long as they keep improving, feel free to like and subscribe to make sure you get the latest cloud gaming news at the only place where you can do battle in gaming heaven – Cloud Gaming Battle.