When it comes to adequate cloud gaming, speed is everything. If you are going wireless, 5GHz Wifi should not just be recommended, it should be REQUIRED. If anyone has used a wireless phone or tablet that doesn't support 5GHz and played a high data AAA game on a cloud gaming service, you will have intermittent connectivity and lag is a major issue. Check out our Modern Warfare multiplayer match on a device that doesn't support 5GHz to see what we mean.
As you can see, 5GHz is needed for adequate cloud gaming whether the service says so or not. So you need to make sure you have the right equipment to stream the best video for cloud gaming. In this fashion, we came up with a great list for the most powerful gaming routers that support 5GHz so you can stream you games with no disruption. Also remember that there are usually multiple people in your house that use the internet so spending a few extra bucks on a quality router will make a world of difference in your gaming experience.
D-Link WiFi 6 Router AX5400 MU-MIMO Voice Control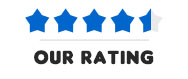 I have had a number of D-Link electronics before and they never failed me. The D-Link WiFi 6 Router AX5400 is a great 5GHz router that puts itself in a league between full gamer router and standard router. It performs well to handle any of your cloud gaming plus it has voice control and connect with Alexa & Google Assistant.

Linksys MR9600 Mesh Dual-Band Wi-Fi Router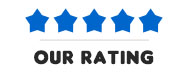 This is a really cool looking WiFi router from Linksys that looks as good as it works. All your WiFi speed needs should be covered with this router. The Linksys MR9600 supports Wi-Fi 6 and speeds up to 6.0 Gbps to support 4K/8K streaming, gaming, video calls with coverage up to 3000 sq ft. Top it all off, connect with Alexa to manage WiFi access.

TP-Link Archer AX6000 WiFi 6 Router, 8-Stream Smart Router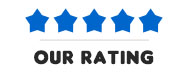 This alien ship looking router is a beast of a router. The TP-LinkArcher AX6000 is a 802.11ax next-gen ready router that supports 8 Gigabit wired speeds and a massive 5952 Mbps on wireless connectivity. It also boasts a high powered 1.8GHz Quad-Core CPU which will handle the flow of data flawlessly.

D-Link AC2600 MU-MIMO Dual Band Gigabit WiFi Router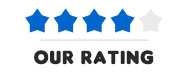 If you are looking for a good round but don't need all the fancy stuff or have a ton of people at home crowding the Wifi, this one is for you. The D-Link AC2600 supports speeds of up to 2600 Mbps (800 Mbps in 2.4 GHz+ 1733 Mbps in 5 GHz). Sure this is not the best but it sure is easier on your wallet.

NETGEAR Nighthawk X6 R8000 Smart WiFi Router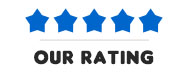 The NETGEAR Nighthawk X6 R8000 is a TRI-Band wireless router. It has enhanced range that supports up to 3500 sq ft of coverage in an average house or facility. It also has a built in anti-virus and Firewall called NETGEAR Armor to protect any device that is connected to it. You get 2 birds with one stone with the NETGEAR Nighthawk X6 R8000 Smart WiFi Router

ASUS RT-AC5300 Tri-band WiFi Gaming Router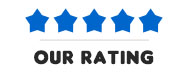 Is this the mother of all gamer routers? It might be so. The ASUS RT-AC5300 Tri-band WiFi Gaming Router gives you EVERYTHING you need to get the best gaming performance. These features include 2 different 5GHz channels and a 2.4GHz channel on top of 5000 sq ft range for maximum coverage. You also get AiProtection Lifetime Security by Trend Micro for maximum protection.

Linksys WRT32X AC3200 Dual-Band WiFi Gaming Router with Killer Prioritization Engine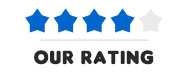 Introducing the first router purpose built to prioritize gaming with their Killer Prioritization Engine which identifies and prioritizes and accelerates gaming network traffic above all else. The Linksys WRT32X supports Next Gen AC Wi Fi speeds up to 3.2 Gbps that keep you at the top of your game.

TP-Link AC5400 Tri Band Gaming Router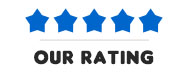 This is TP-Link's introduction into gaming routers and they nailed it. They hit all aspects of the of the gaming router including voice control, a 1.8GHz Quad-Core CPU, 16GB Network storage, and connectivity with Alexa. You also get a free lifetime subscription to TP-Link HomeCare­ featuring next-level antivirus and robust parental controls.

NETGEAR Nighthawk Pro Gaming XR500 WiFi Router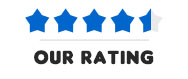 NETGEAR's Pro gaming router is just what you need for minimize ping and maximize performance. The NETGEAR Nighthawk Pro Gaming XR500 WiFi Router puts your gaming traffic in a designated express lane with advanced quality of service, bypassing network congestion and reducing lag spikes, jumps and jitters. You can also monitor your network and game ping in real time so you can see who's hogging the bandwidth.

Overview
All these routers would be a great choice if you are a big gamer or have a ton of high bandwidth internet usage in your house or facility. Also, take note that your internet has be really good to take the best advantage of these high-end gaming routers. Don't expect really great internet speeds if your internet cannot provide adequate internet speeds for the demand. Another thing to note is that not all WiFi devices support 5GHz. Make sure you do plenty of research to get the right devices to cloud game with efficiency.
All in all, these routers will set you up for streaming success while playing. Be prepared and get yourself one. Also, Check out more of our gamer products on our Products category to get more of the best Cloud Gaming stuff.
For the latest news, gameplay, and comparisons on Cloud gaming, stay tuned here at the only place where you can do battle in gaming heaven – Cloud Gaming Battle.