The internet is getting faster and more devices are using it. Most households on average have at least 3 devices that can use the internet. They are also usually using the internet at the same time. This is not necessarily an internet speed problem but a bandwidth problem for your router.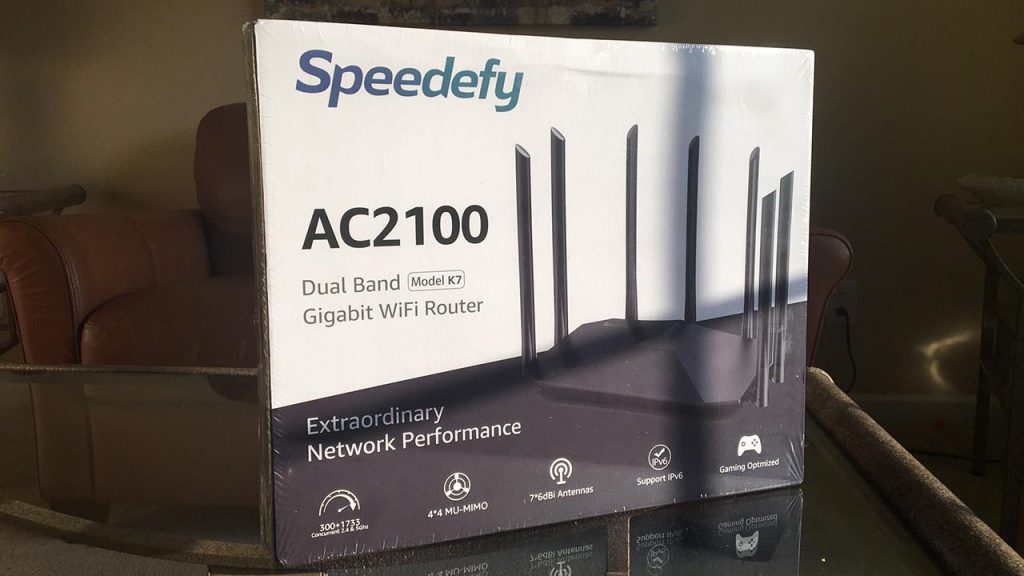 If you are a gamer, especially a cloud gamer, having enough mbps download speed allocated to your gaming device is essential. It's more important because you are streaming your game to you and that uses a lot more internet bandwidth than the standard video game console or PC. The standard way doesn't have to stream video so you don't need as much download speed.
To get the best download rate from your internet connection, an efficient router is needed. This is where the Speedefy AC2100 comes into play – literally. This will maximize your download speed on your network at a fraction of the price.
Router Setup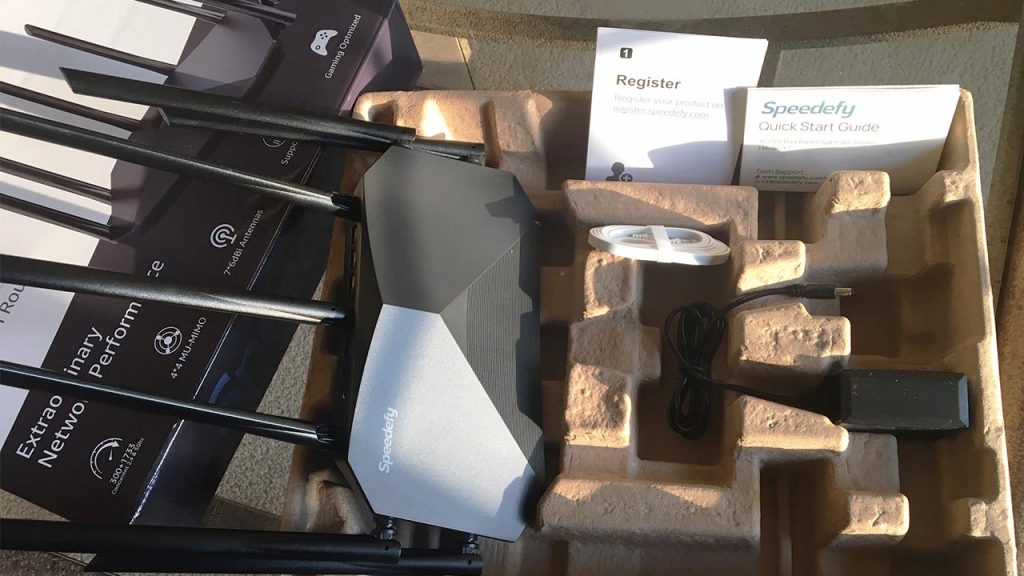 Setup for the router is pretty standard for a router. It came with a WAN cable to connect to your cable modem, an A/C adapter, and a quick start guide like most other wireless routers do.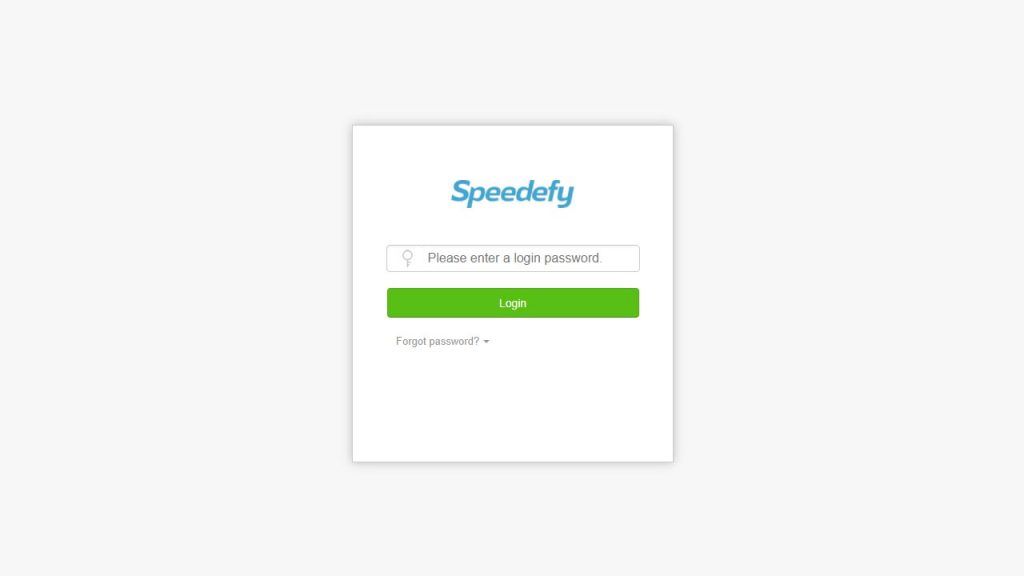 I followed the instructions on the quick start guide to get the router connected and powered. The instructions have two different ways to configure the router either the wired way or wirelessly. I used my phone and set it up through the wireless method. The SSID to connect to is located on the bottom of the router. It took about 2 minutes to setup. Note: the instructions say to set the connection to DHCP. This option is actually the Dynamic Host Connection Protocol if you are having trouble.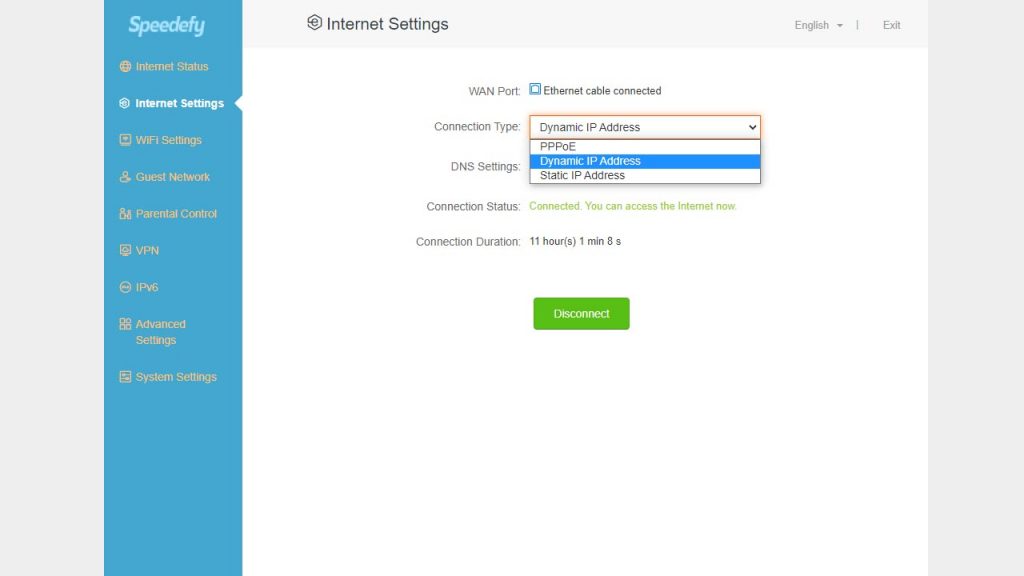 I made sure to reset my cable modem by unplugging it and waiting a minute so it can reconfigure to the newly connected router. It is really easy to know if your internet connection is active because the blue light on the front is solid. If it's not, you might need to check the connections.
One thing I noticed is that this router has only 3 network ports instead of the standard 4 ports that I am used to. As a user that mainly uses a wired connection, this was a concern. I was able to manage with 3 ports with an additional switch connected.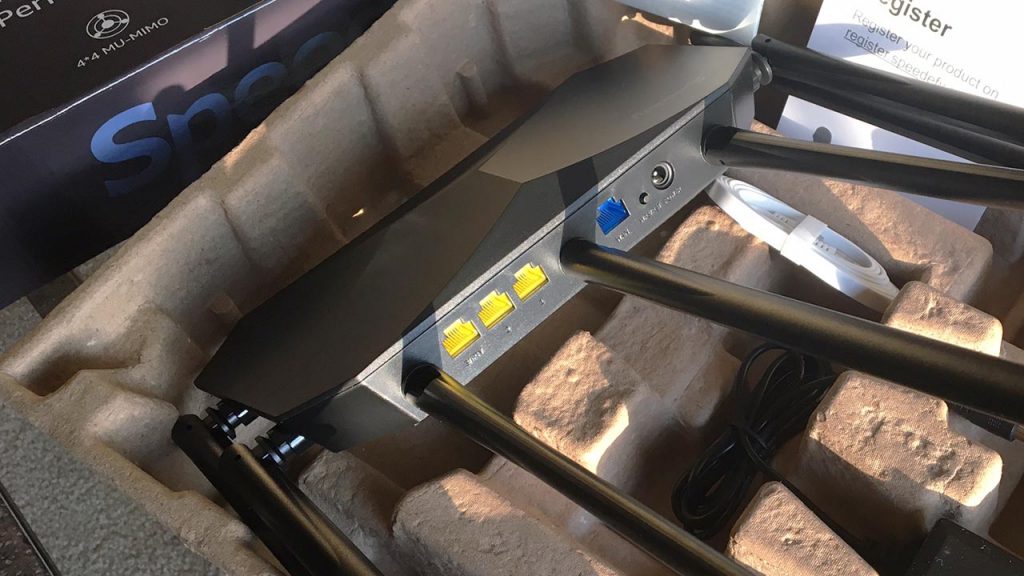 If you need more ports to connect more wired devices, I recommend a switch you can connect easily along with some high-speed Ethernet cables.
Download Connection Speeds
This is where everything made the difference for me. My old router was a great router back in the day but it's almost 10 years old now and its age is showing. My old internet download speeds are below.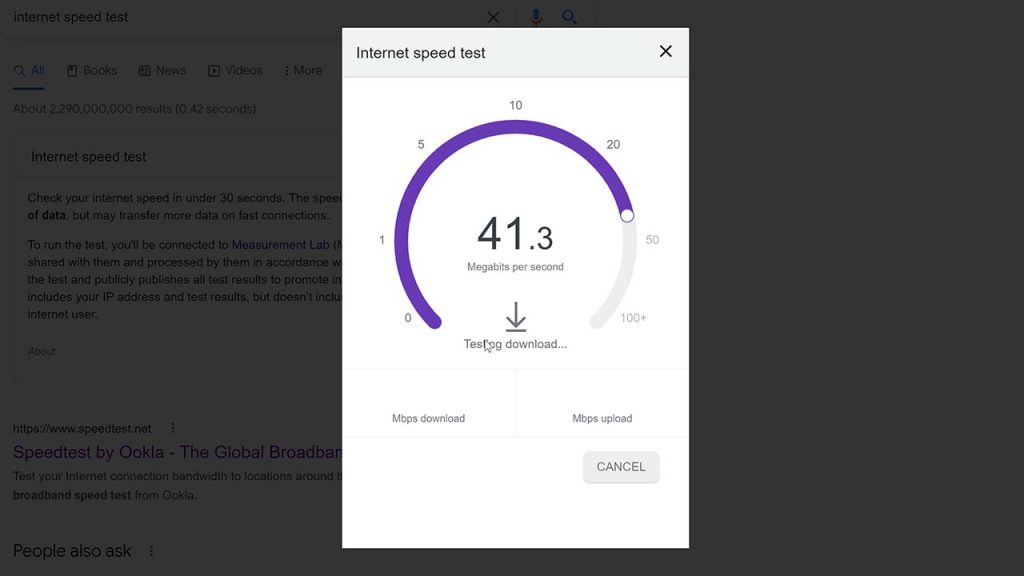 With the new Speedefy AC2100 installed, the first thing I went to test was my new internet download speed and how well it improved. My test is below.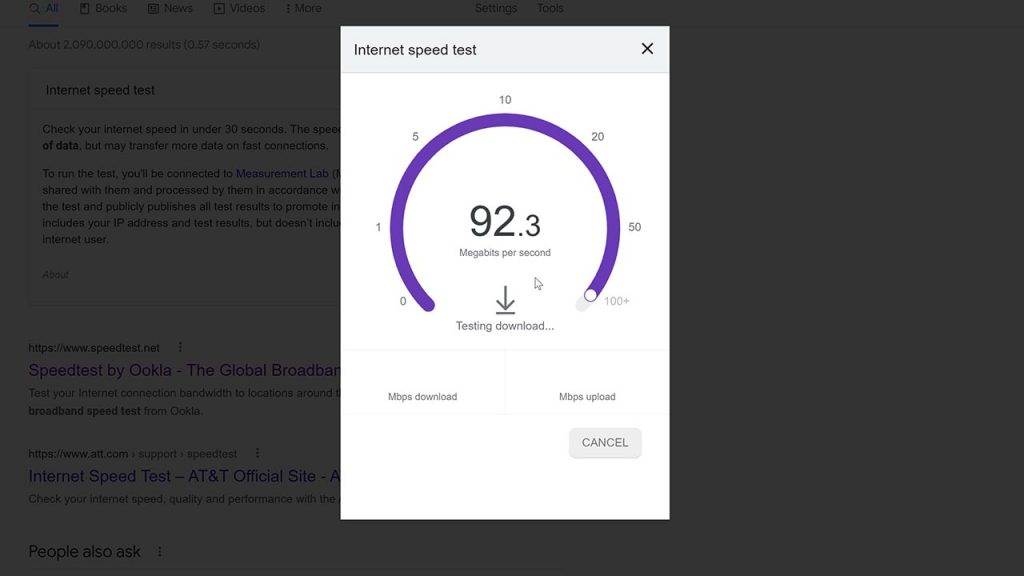 As you can see, my speeds more than doubled. I almost jumped for joy. This meant all my cloud gaming platforms that stream in 4k are going to be running a lot more smoothly. Let's see how well it does.
Maximum Settings Bitrate Test
When I play on Maximum Settings, I usually play in 4k resolution at a 30mb bitrate. With my old router connection, this would result in a somewhat choppy video usually warning me of a low bitrate connection. You can see this happening as I play Battlefield 5 with this configuration.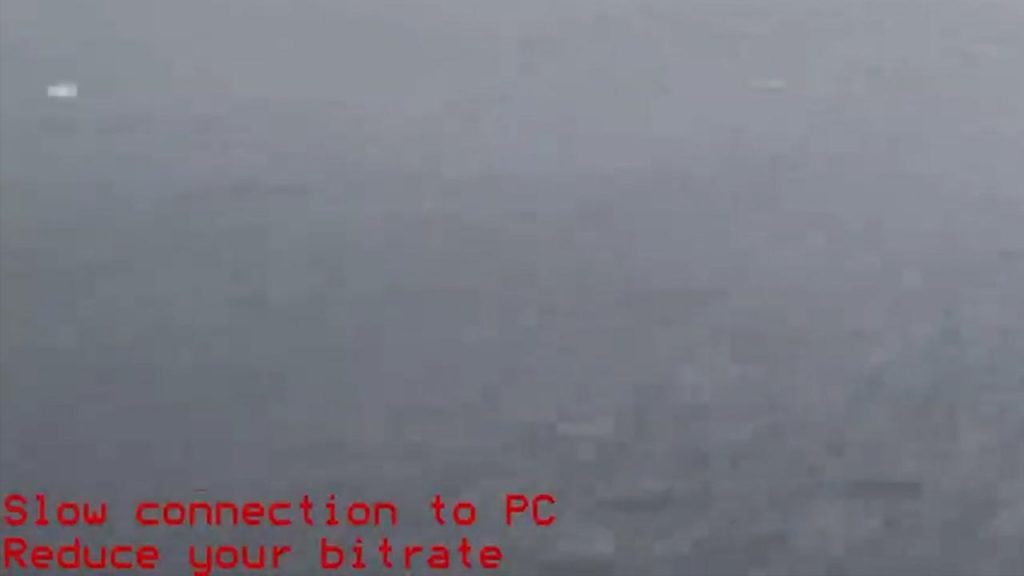 With the new internet download speeds I get from the Speedefy AC2100, I was able to bump the bitrate up much higher in the Maximum Settings configurations. This allowed for a true smooth 60fps video stream. It was truly glorious. This is how these cloud gaming platforms are meant to be played.
With the results I had testing Maximum Settings, I would guarantee similar results on Shadow and Stadia at 4k as well.
Price and Where to Buy
How affordable is this router with this kind of performance? This is why you are here. No one wants to spend a small fortune on computer equipment. So I am happy to say that I only spent about $80 for this. For this kind of performance, this is a steal.
If you are considering a different $50 router instead, please do yourself a favor and spend just a little bit more for this router. The Speedefy AC2100 is well worth it – especially for gaming. It is completely affordable and it performs well with high bitrate demanding devices.
You can buy the Speedefy AC2100 below on Amazon.
Speedefy AC2100 Smart WiFi Router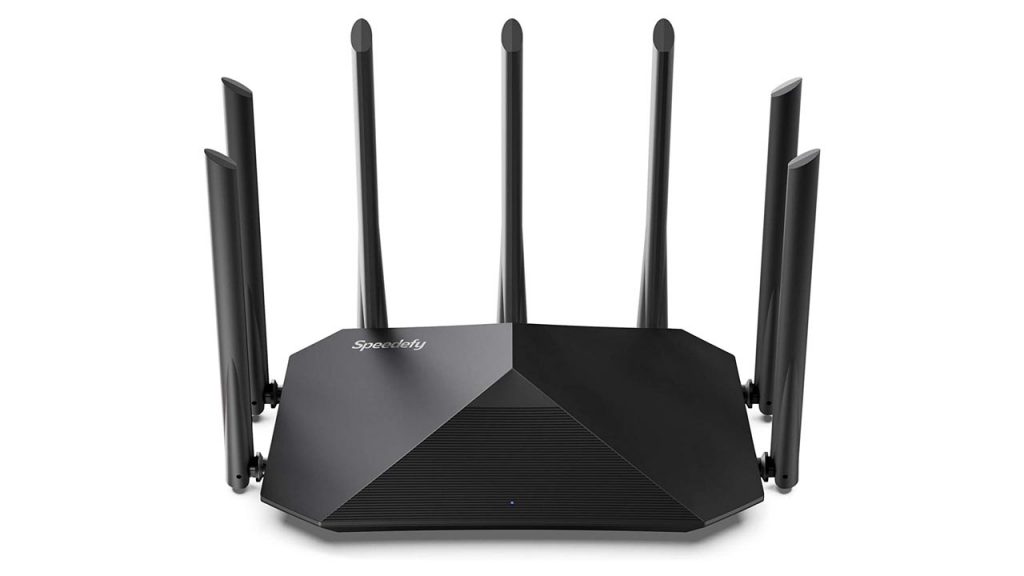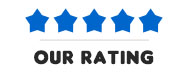 Outstanding Wireless Speed: Speedefy K7 smart wireless router supports 2100M (1733Mbps/5GHz + 300Mbps/2.4GHz) dual band gigabit WiFi. Dual cores CPU reduces buffering and provides high speed web browsing, video streaming and gaming.
Overview
Once you get the right equipment setup for providing the best internet speeds, playing cloud gaming platforms will be more of a go to rather than a backup or alternate platform to play your games on. Since the gaming industry is heading to more cloud based technology, having the right equipment to handle adequate internet speeds will be required. So get started right with the Speedefy AC2100.