Maximum Settings is a cloud gaming service that allows you to rent a high end PC that you can stream instead of using your PC to play really demanding games with. This includes being able to play this rental PC on your phone – specifically on your iPhone.
We'll go over how to install and get started playing with Maximum Settings PC on your iPhone. Let's take it to the max.
Starting Your Maximum Settings machine
The first thing you are going to want to do is turn on your Maximum Settings PC. Login to the Maximum Settings website to do this. I highly recommend doing this on a desktop since their website doesn't have the login link available for mobile users. Plus, their dashboard isn't designed for mobile users either. But, I will showcase how to do this on your iPhone in case you absolutely need to do so.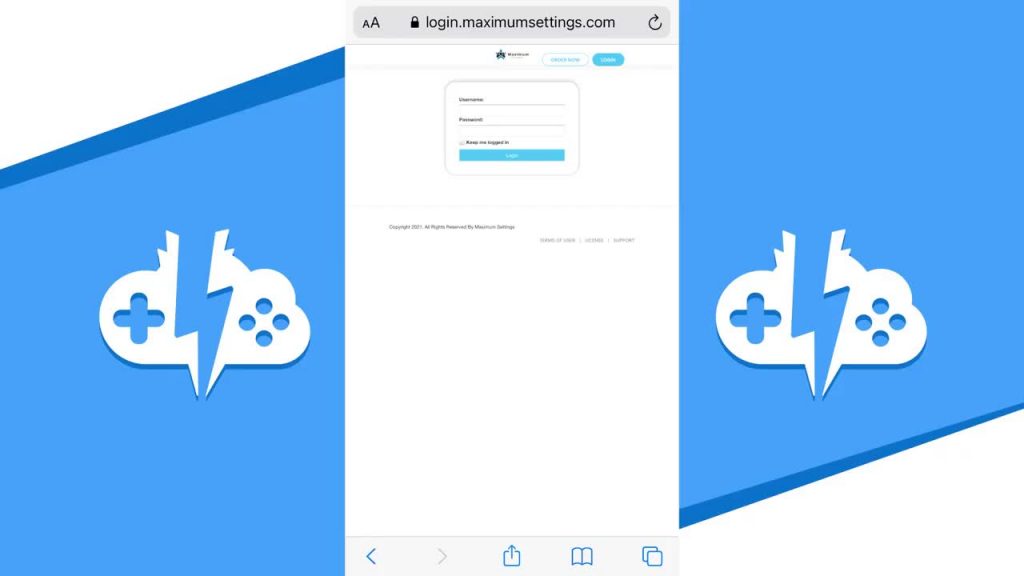 Go to the URL "login.maximumsettings.com" to go directly to the login page from your phone. Check out our getting started video for details on turning your Maximum Settings PC on. You'll basically have to repeat your setup you did on your desktop on your iPhone.
Getting the iPhone app
Once you have logged in and started your machine, remember your IP Address that is display on your server information here. Go to the Console tab and then start up the console. Make sure you see the PC active and keep this browser window up.
Now to download the app. Go to the App Store and type in "Moonlight game streaming" in the search. The Moonlight app should appear as the first option. It's a free app so hit Get to download it.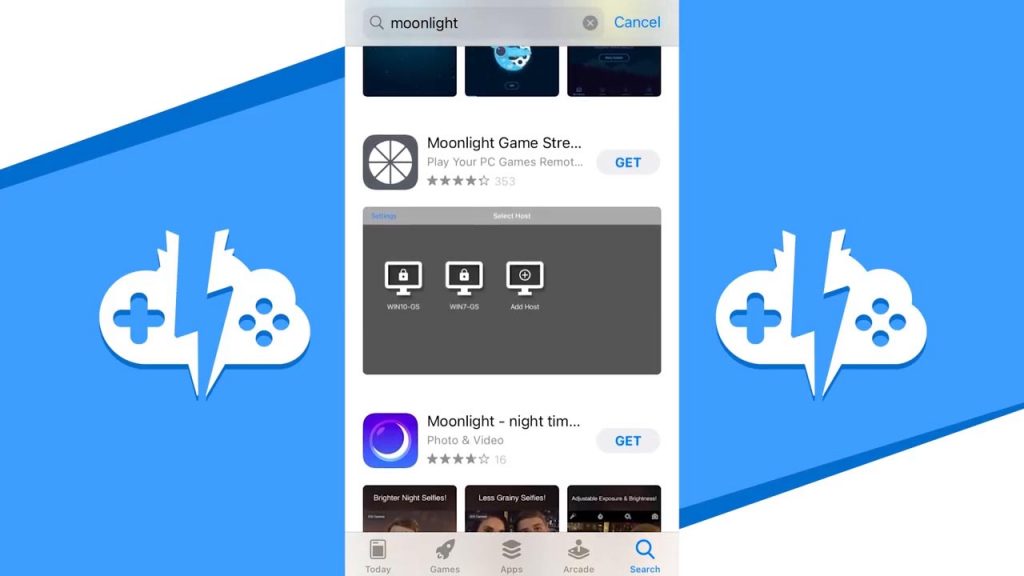 Once the app has finished downloading, open it up and allow your local network to connect. Note that this app is only viewable in landscape mode.
Connecting to PC
Now it's time to connect the Moonlight app to your Maximum Settings PC. Press the "Add Host Manually" button and enter the IP address of your Maximum Settings PC I said to remember before.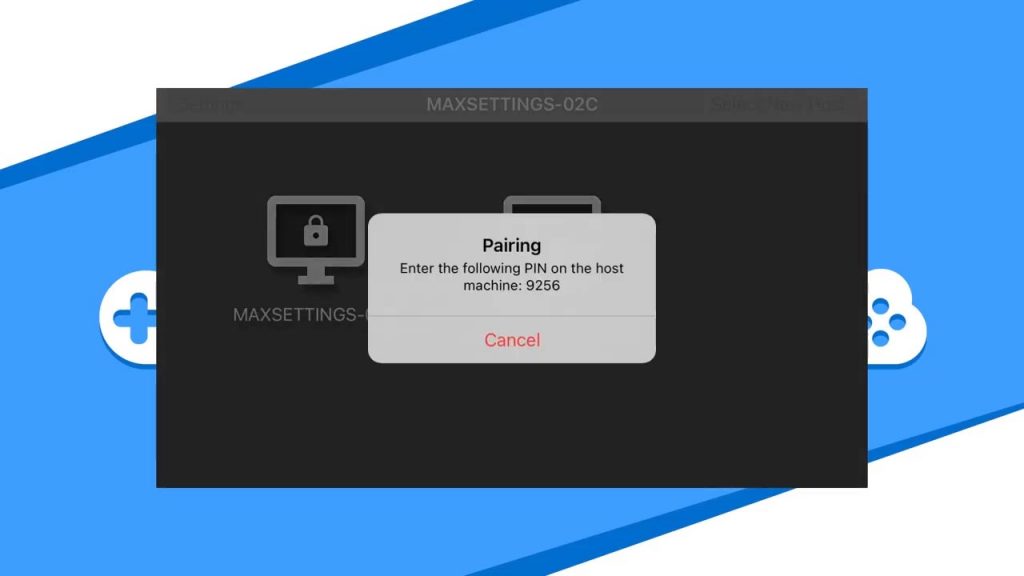 This should activate the NVIDIA shield code to enter on your Maximum Settings PC. Remember the 4 digit code or jot it down. Go back to the dashboard page on the browser and put the code in the Nvidia dialog box through the Console.
The Moonlight app should now have you logged into your PC. You should see a list of previously installed games or just the "mstsc.exe" app to remote into your PC. Hit the "mstsc.exe" app to gain full control of your remote PC. Don't forget to close the console from the dashboard or else your resolution will look like this. If you forgot, just go back to the Maximum Settings dashboard on your browser and shutdown the Console. Once you do, the window will resize accordingly.
Moonlight App Settings
Now that you have connected your Maximum Settings PC, I would recommend going through the app settings to set them accordingly based on your internet connection and data requirements.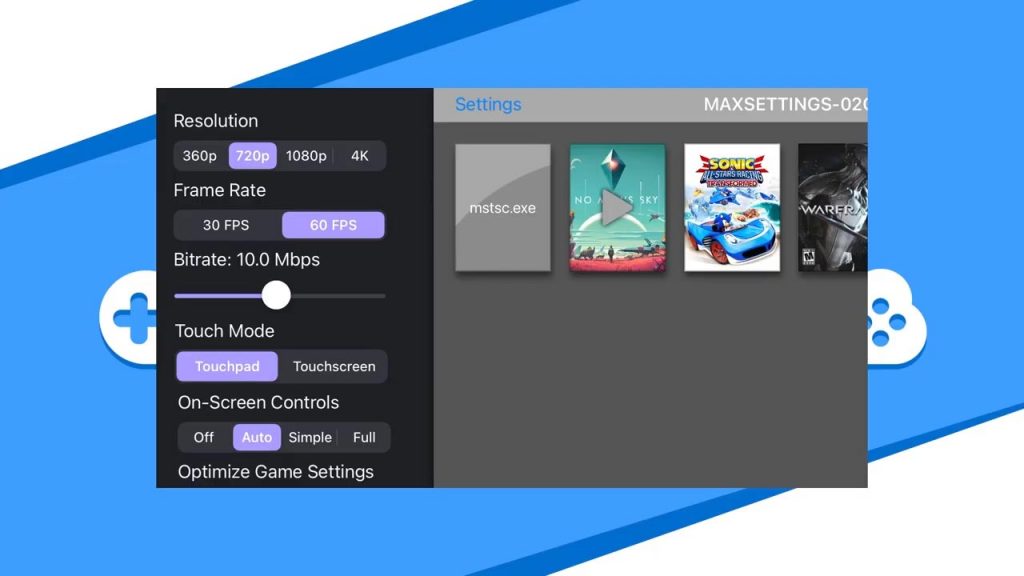 Swipe left to exit the remote PC app. Then hit the Settings button on top to open the settings options.
A couple of settings I would set for best results are the resolution and bitrate. 720p resolution and a bitrate of 10 mbps should provide an adequate video stream for most phones on a wifi connection.
There are two other settings that you might need to be aware of. The Touch Mode has Touchpad and Touchscreen options. Touchpad means you will use the phone screen to drag the mouse icon like you would on a laptop. Touchscreen is the traditional way where your mouse is your finger and will point directly where your finger is on the screen.
The On-Screen Controls setting gives you the option to display the on-screen gamepad depending on what you set it as. You can play with these settings at anytime to get the right feel for you.
Playing Maximum Settings on the iPhone
You should see the Windows desktop on your phone. Navigate to your programs and games as you usually would.
To use the keyboard on Moonlight, use three fingers and press your screen with those fingers simultaneously. Now you will be able to login to various platforms if need be.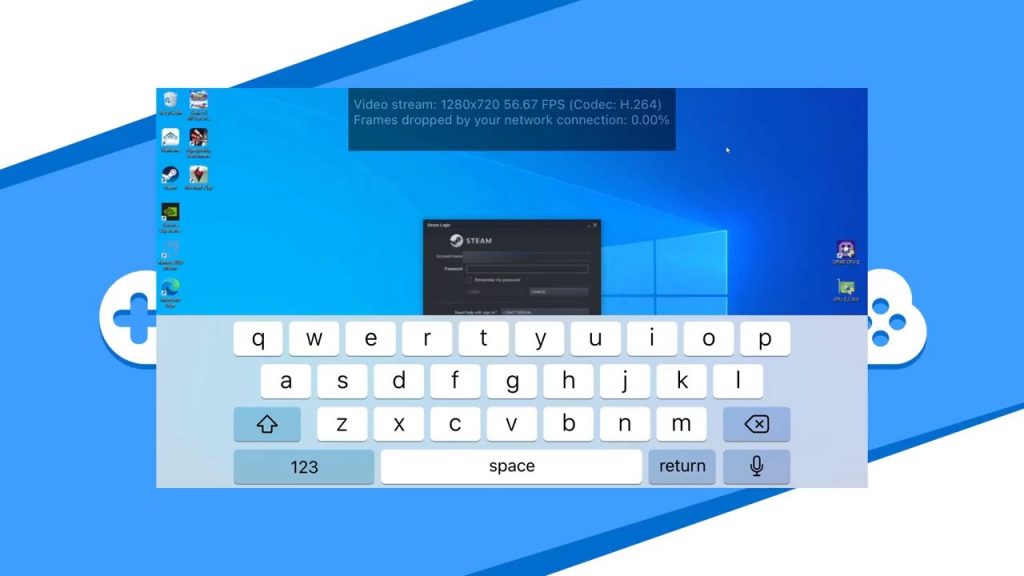 To get started playing a game, I am going to run No Man Sky on Steam. I will set the on-screen controller to Full to show off how to use the in-game controller easily. I highly recommend using a Bluetooth gamepad instead. It can be very difficult to play using the on-screen controller.
Quitting the game and app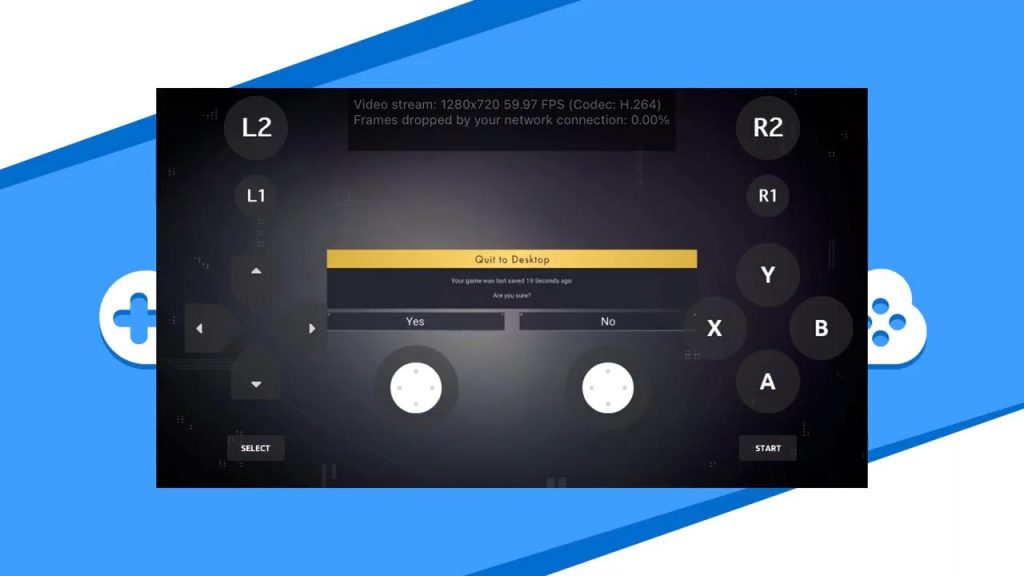 Once you are in game, play how you would on any other platform. When you are finished, save and quit like you would on any other PC game. Swipe left on the Moonlight app to disconnect from your Maximum Settings PC and leave the app.
Go back to the dashboard on your browser and make sure to shutdown your machine to save credit. If you forget, your Maximum Settings machine has an automatic shutdown that initiates at the 5 hour mark.
Overview
That ends this tutorial of how to get started with setting up and playing Maximum Settings on your iPhone. If you enjoyed this tutorial, give us a like and make sure to subscribe for more because we'll be having more Maximum Settings content and other cloud gaming platform content on a weekly basis. So keep it right here at the only place where you can battle in gaming heaven- Cloud Gaming Battle.