Just because you are able to play games on your Shadow pc at 4K with the settings turned up to high or even ultra depending on the game, doesn't mean you are able to stream the gameplay properly. We recently had our Shadow PC upgraded to Ultra so we naturally increased the graphic settings on all of our games including the resolution.
Getting Internet Speeds
I primarily use my Shadow PC to stream games on my couch PC at 4K. Streaming higher resolutions takes more data and your internet must be adequate enough to handle this. Just because your Shadow PC can handle higher graphics settings doesn't mean you will be able to stream them effectively automatically.
What you will need to do is find out is your internet Download Speed. I have better than basic Internet so my Shadow PC settings must be set to handle my average download speed. Let's check out my Internet speed before we make the correct change to my Shadow PC. We'll do a Google speed test and a speedtest.net test.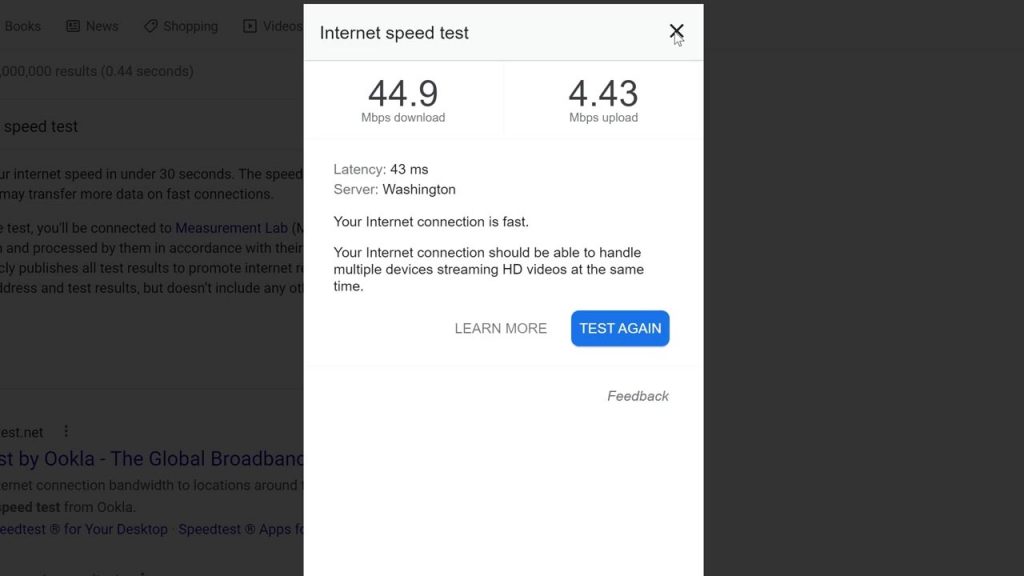 The most important aspect of this test is the download speed. I average around 40 to 45 Mbps. To get a solid 4K gameplay stream on your Shadow PC, we'll have to change the bit rate settings in the quick menu.
Adjusting the Bitrate Settings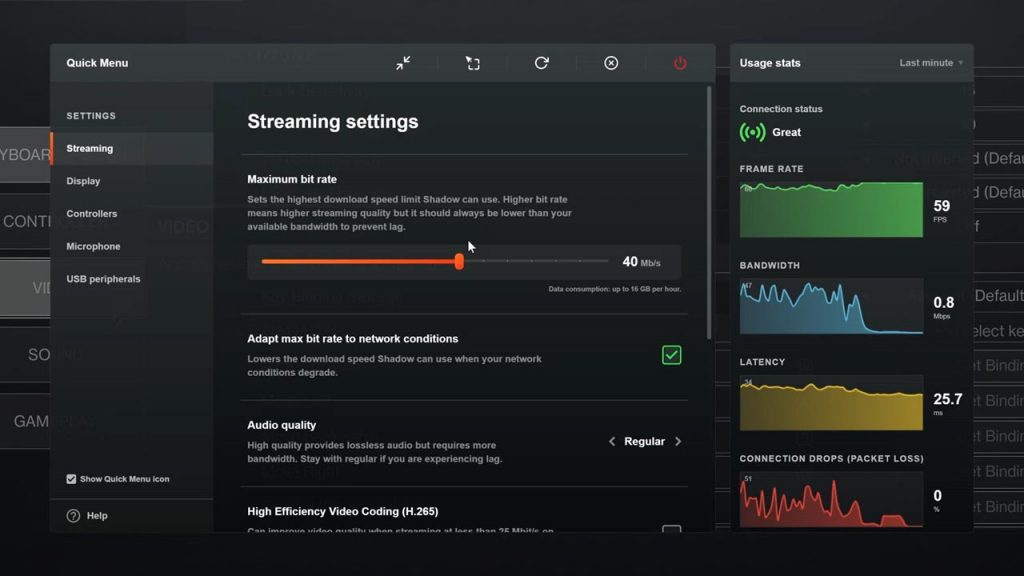 You'll notice that Destiny 2's video and sound is inconsistent and jumpy without adjusting your bit rate settings. All we need to do is adjust the bit rate so that it reflects what your download speed is from the speed test.
Since my download speed is between 40 and 45 mbps, I will adjust the maximum bit rate to just below this at 40 mbps just as the note above the meter states. I would also suggest you hit the checkbox 'adapt Max bit rate to network conditions' so that if there are any other Internet users on your network, Shadow will adjust the bit rate accordingly.
Notice that once I adjusted these settings, gameplay is now smooth as butter. Everyone has different Internet download and upload speeds. Make sure you adjust your shadow PC settings accordingly for the best gameplay results.
For the latest news, gameplay, and comparisons on Shadow, subscribe and stay tuned here at the only place where you can do battle in gaming heaven – Cloud Gaming Battle.