As we go through the games of Boosteroid, we also wanted to the get a benchmark for the games as well. For starters, we have Far Cry New Dawn. You'll get to see just how the game runs on Boosteroid through the in-game graphics benchmark tool.
Boosteroid only allows 1080p at the moment so there will be no 4K benchmark at this time. One of the great things about New Dawn is that it has Ubisoft's benchmark tool. This is great because it will display all of the PC specs at the end of the benchmark, so make sure you watch to the end for all those details. Enjoy the benchmark!
Video Benchmark
As you can see, the performance in-game was…okay – nothing amazing here. Sure it hit 60 fps but it also has plenty of frame drops. That is nothing super impressive for a system that only handles 1080p.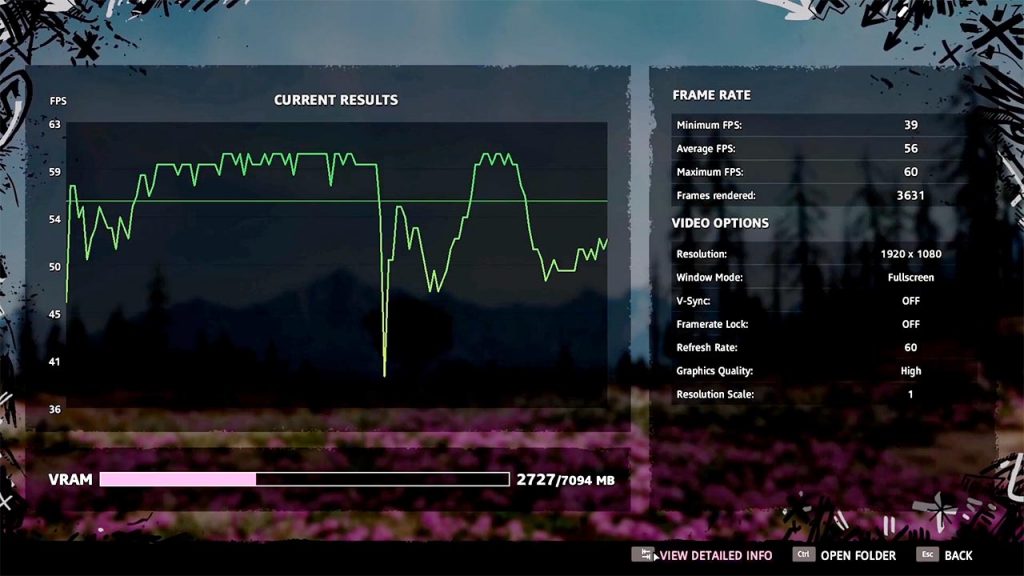 Boosteroid Technical Specifications
You can see the PC technical stats here. It's running an Intel Skylake Processor but it gives no exact model number. My guess is that it is a middle of the road Skylake based Xeon processor. For the GPU, it is running a Grid GTX Tesla P40, which is generally a workstation graphics card designed for up to eight profiles and from 12 to 24 virtual users. You can compare the power you will get on a Tesla P40 to that of a GTX 1070. Ten GBs of RAM allocated to you is fine for gaming and the 6.93 GB of VRAM on the Tesla P40 is more than enough for 1080p gameplay.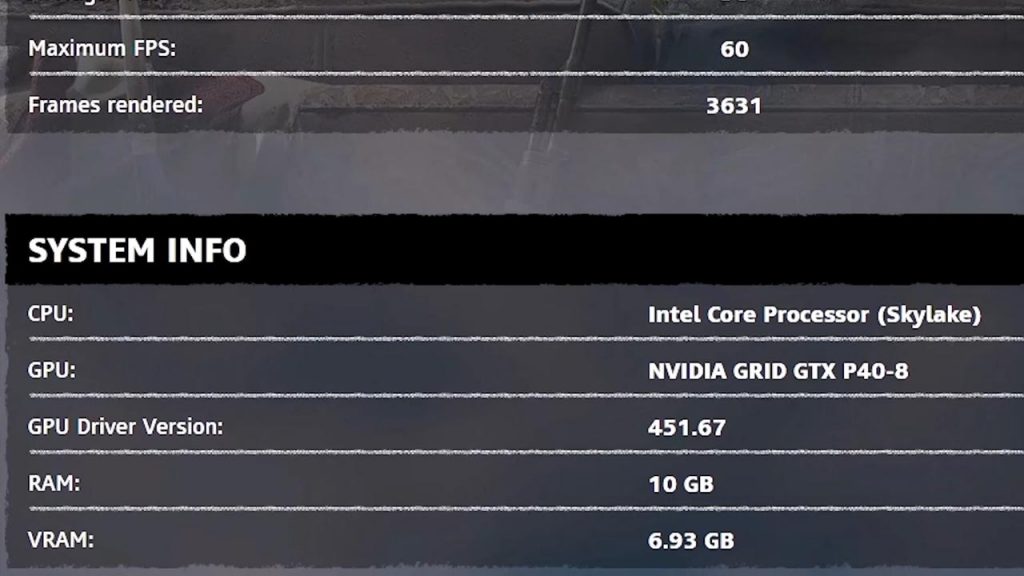 For me, these cloud PC server stats are a bit low. As you can see, I only have the graphics settings on High and not Ultra. Compared to GeForce Now's RTX T10, the Tesla P40 under performs because it is last generation graphics hardware. They are going to have to upgrade to be able to handle 4K or even compete with GeForce Now in the future.
Overview
If you liked this benchmark and overview of Far Cry New Dawn on Boosteroid, feel free to share this. Also, don't forget to subscribe to our You Tube channel to get the latest news, gameplay, and comparisons on Cloud gaming at the only place where you can do battle in gaming heaven – Cloud Gaming Battle.