Boosteroid is a cloud gaming platform located in Romania and covers most of Europe as of 2020. We classify Boosteroid as a middle-ware cloud gaming platform. This means that they will access and play games from third-party gaming digital distribution services like Steam and stream the game to you instead of downloading the games you own to your PC to play. This is similar to services like GeForce Now and Vortex. They don't have servers in the US as of now, but they are expanding their services due to their partnership with Microsoft.
One of the great things about Boosteroid is that you do not need an app to play their games on desktop. It is all browser based like Stadia. They do have mobile apps for Android and iOS that we will cover in other videos.
Now, let's getting setup with your Boosteroid account.
Boosteroid Account Setup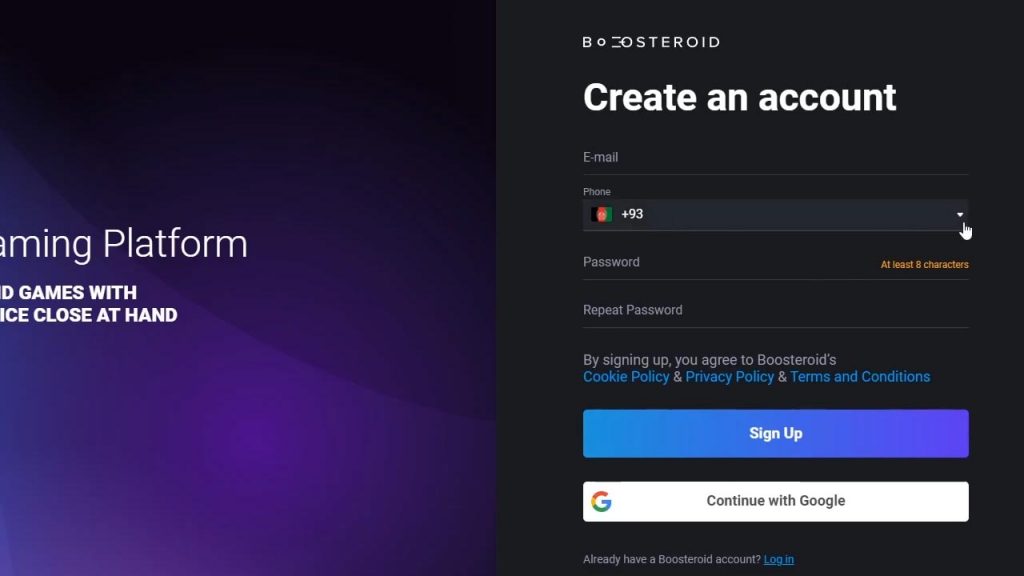 To get started, Boosteroid requires you to create an account and login to see what games are available. Signing up is free so don't worry. Once you have signed up with your information and verified your email to confirm your account, you will be able to login to see your dashboard of available games.
As of now, Boosteroid supports the third-party distributors Steam, Riot Games, Epic Games, Battle.net, Origin, and Wargaming.net. Here is a quick overview of all the games. Please note that they don't have access to all the games on these platforms. Sign up for a free account to see if any of these games would be worth your time on Boosteroid.
Choosing a Subscription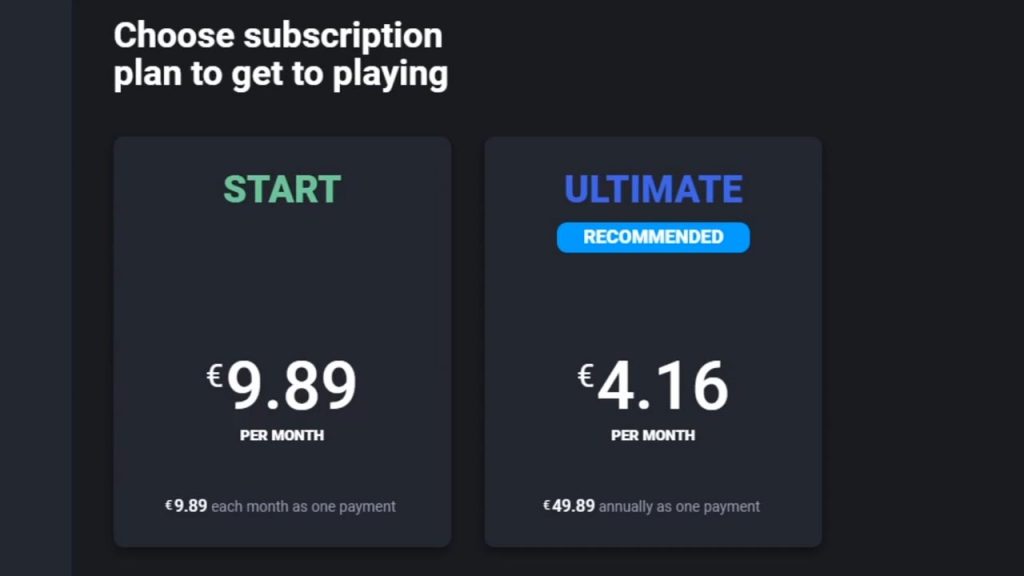 To actually start streaming a game, you need to pay for a Subscription. Hit the Subscribe and Play button to get setup. You'll notice that there are two different subscriptions – Start and Ultimate. The only difference between the two subscriptions is price and subscription duration. Getting the Ultimate option does NOT mean you will be upgraded to better gaming servers as of 2020.
I am personally choosing the START subscription plan, so I will be paying monthly. The START subscription plan is 9.89 in Euros which equates to $11.73 USD as of now.
Once you choose a subscription plan, you will have the option to choose from three payment types. They support Credit card, PayPal, and Selfpay. I will choose PayPal for my transaction. Choose your payment method, accept the terms, and hit Proceed to Checkout to complete your subscription transaction.
Once the payment goes through, Boosteroid will let you know it is waiting for the payment. Stay logged on the website and look for the Subscription status: ACTIVE notification at the top right of your screen where your user is. Once you see this notification, you are good to go. If you go to the My Account tab, you will notice your subscription status is now set to ACTIVE with a green lit "You Can Play" label.
You can check your specific plan details by clicking on the Plan details link. This will give the exact details of your subscription plan which includes how much you will be charged each billing cycle, your subscription status, and the next and previous billing dates. You also have the ability to cancel your subscription on this screen as well.
Starting a Game on Boosteroid
To start a game, go back to the dashboard by clicking on the Boosteroid logo at the top left. We'll start a game of Call of Duty: Modern Warfare. Highlight the game and hit the Play button.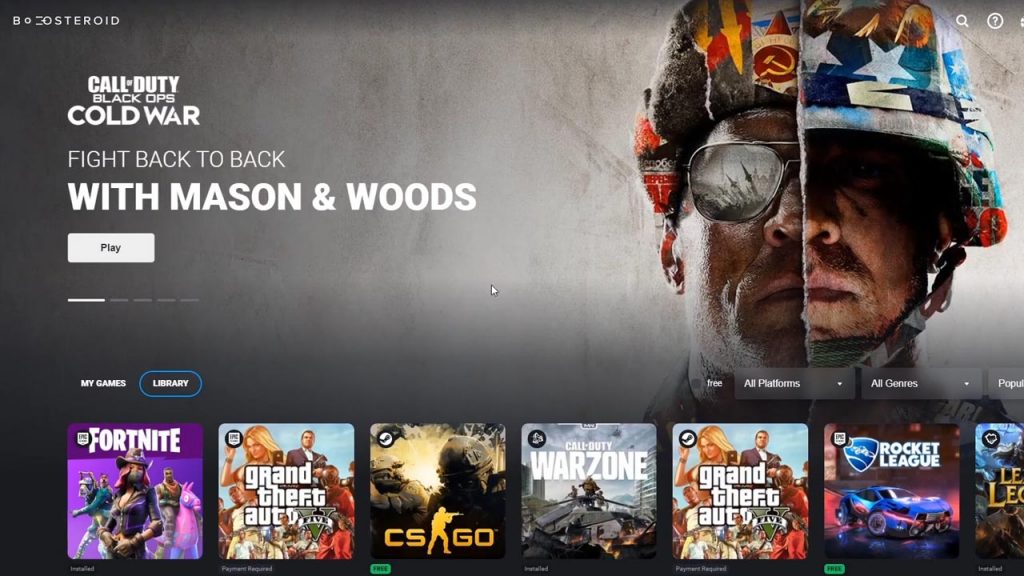 Starting a game will notify you that Boosteroid doesn't want you to change the settings in the game when you are playing. Click Ok, Let's Go to continue. You'll then get into the streaming page. Please note how to exit the full screen when playing by holding the Escape button. Also, your game saves will be applied when you exit the game properly and game sessions will be ended upon 10 minutes of inactivity.
You'll then get into the third-party distributor login for that specific game. This time it is Blizzard.net for Modern Warfare. Login with your credentials and you are set to play.
Ending a Game on Boosteroid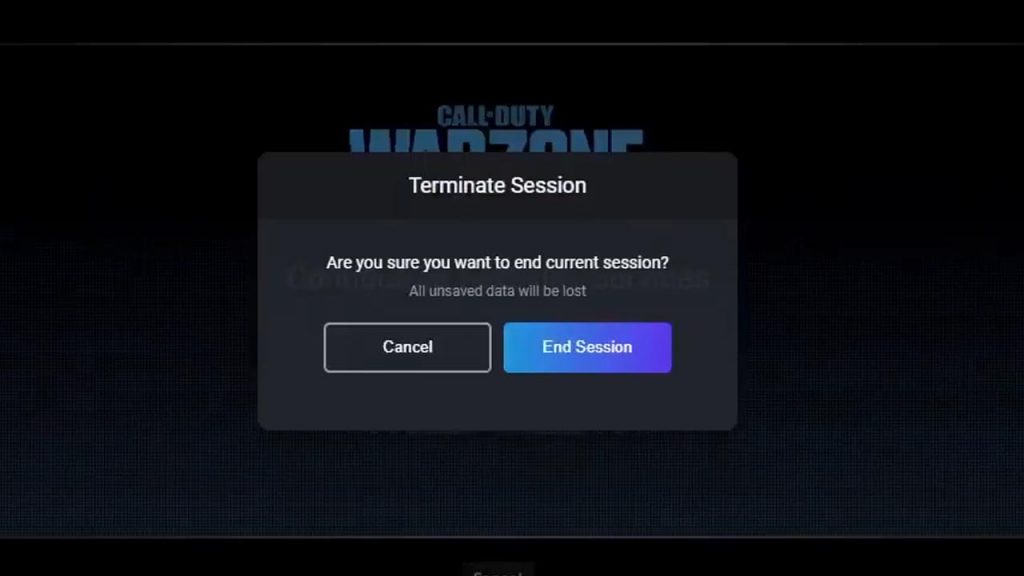 To end a game using Boosteroid, hold down the Escape key and the mouse cursor will be released so you can exit the full screen mode. This will allow you to hit the "X" at the top right of the browser screen so you can exit your game. Terminate your session by hitting the End Session button. This will exit you out, and they will thank you for playing. Hit the Back Home button to go back to the dashboard. Feel free to select another game or close the browser window when finished.
Overview
Boosteroid is nice up and coming cloud gaming platform. I hope their servers come to the US soon. Not many cloud gaming platforms support Blizzard and the Call of Duty franchise. This is a "one-up" from other middle-ware cloud gaming platforms like GeForce Now and Vortex where Blizzard is not supported. Give Boosteroid a try and let us know what you think.
For the latest news, gameplay, and comparisons on Cloud gaming including Boosteroid, subscribe and stay tuned here at the only place where you can do battle in gaming heaven – Cloud Gaming Battle.