Boosteroid is a cloud gaming service that allows you to play the some of the most popular PC games instantly with no installs or downloads. Boosteroid recently launched servers in the US and performance has been great. Controls are snappy and you are able to play competitively or casually depending on what game you want to play. As long as you have decent internet, you should be able to have a blast playing the games you own on Boosteroid.
Boosteroid Installation
They offer several ways to play through their device apps, but for Chromebook devices, you are going to want to play the game on their browser app.
If you are new to Boosteroid, signup for an account. You will need a subscription to play which is around $10 a month but, this is the fastest and easiest way to play games like Overwatch 2, GTA, the Call of Duty series including Warzone 2.0, on your Chromebook with no installs or downloads.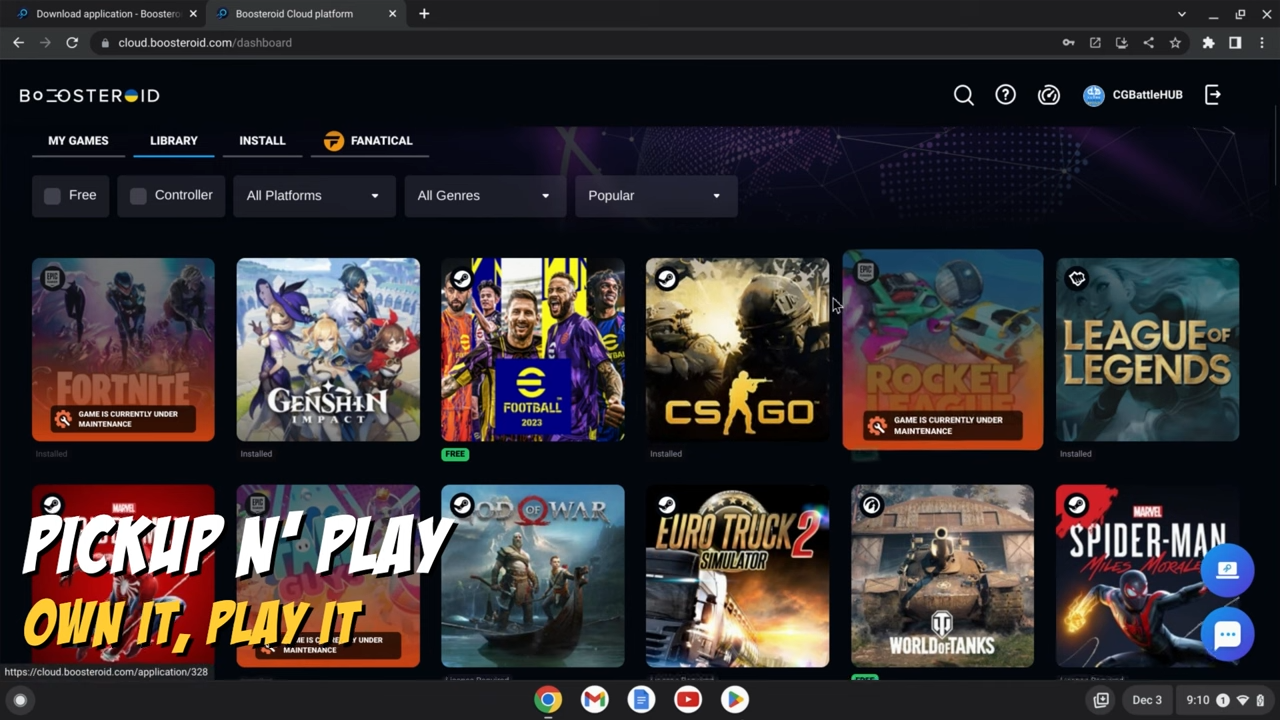 Once you are logged in, your dashboard will be tailored to you. Feel free to play any game you own on the platform either from their normal library of games or from the install section which installs the game on their platform. There are no session times so you have unlimited time to play your game. Boosteroid also supports controller and mouse and keyboard so there are several ways to play.
Overview
Overall, Boosteroid is a great way to start playing your games in the cloud on your Chromebook. You'll now a great alternative to buying a high-end PC to play your favorite games with. Just make sure you have decent internet for a solid connection for a smooth gaming experience.