Xbox Cloud Gaming is a service provided by Microsoft to play Xbox games through the cloud. The service is currently in Beta and has well over 200 games in their cloud gaming library. These games range from select original Xbox games to current Xbox games.
To get access to play Xbox Cloud games, you will need to be an Ultimate member of the Xbox Game Pass. We'll get into exactly how to sign up and how to get started playing Xbox Cloud Gaming Beta.
Signing Up for Xbox Game Pass Ultimate
The first thing we will have to do is sign up for the Xbox Game Pass Ultimate edition. If this is your first time signing up for the Xbox Game Pass, the first month will be a $1 only followed by $14.99 a month after the first month. Click on the "Join" button to get signed up.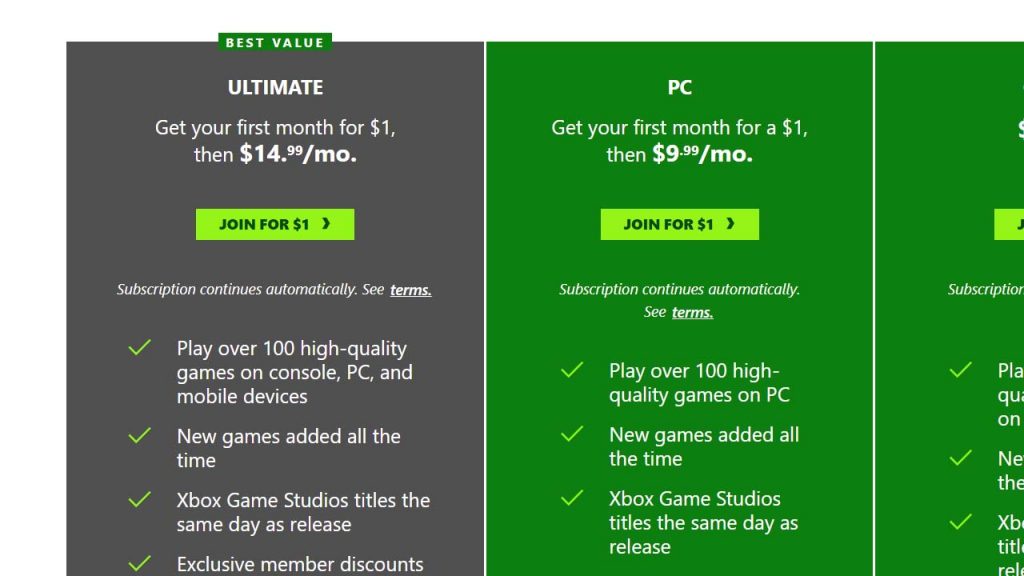 You will also need a Microsoft account to get started. If you don't have a Microsoft account, signing up for one is easy and free. Once your Microsoft account is created, you'll have to create an Xbox profile along with it. Choose the options associated with your account and hit "I Accept".
Once you have signed into your Microsoft account and made an Xbox profile, you'll now be able to sign up for your Xbox Game Pass. If you already have a Microsoft account with an Xbox profile, you'll skip the account signup steps and come to here.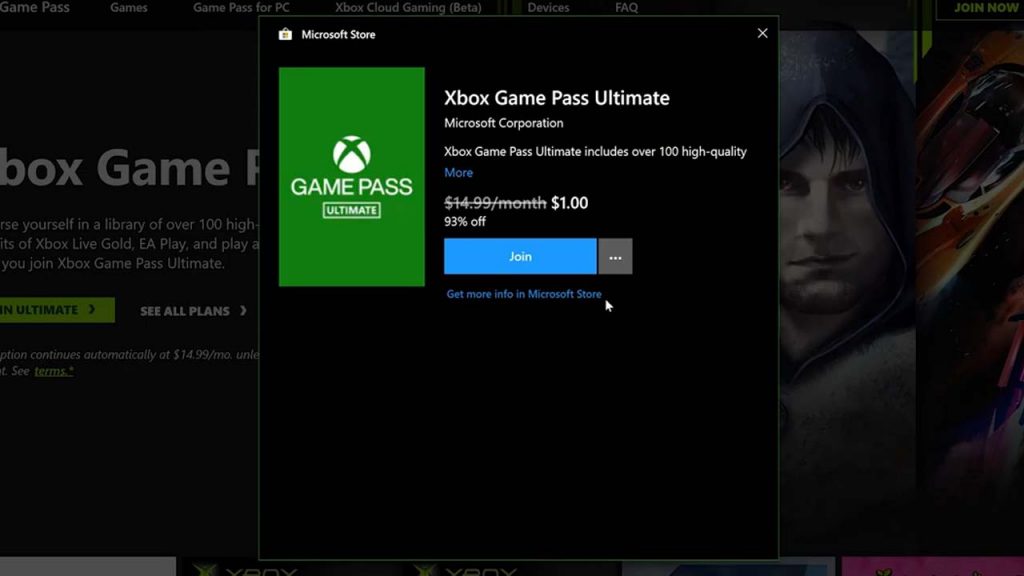 Hit the "Join" button to sign up. Here you will be able to pick a payment method. If you do not have a payment method associated with your Microsoft account, you can add one here or choose your preferred payment method if one exists. There are three payment methods by default: Credit card, PayPal, and Mobile phone. You can also redeem a gift card if you have one. I will choose PayPal for this transaction.
Verifying Microsoft and Xbox accounts
Once your payment is processed successfully, I would suggest checking your Microsoft and Xbox accounts to make sure your subscription and Xbox gamertag is set properly. Go to the top right of the Xbox home page and click on your account. Click on "My Microsoft account" and click on Subscriptions. Here you can see the Xbox Game Pass subscription details.
Change gamertag
If you go to the "Your info" page, you can change your Xbox profile details at the bottom of the page. Here you can change that ridiculous default gamertag they give you along with your profile avatar and bio. Click on "Customize" and then hit the pencil edit icon to change your gamertag.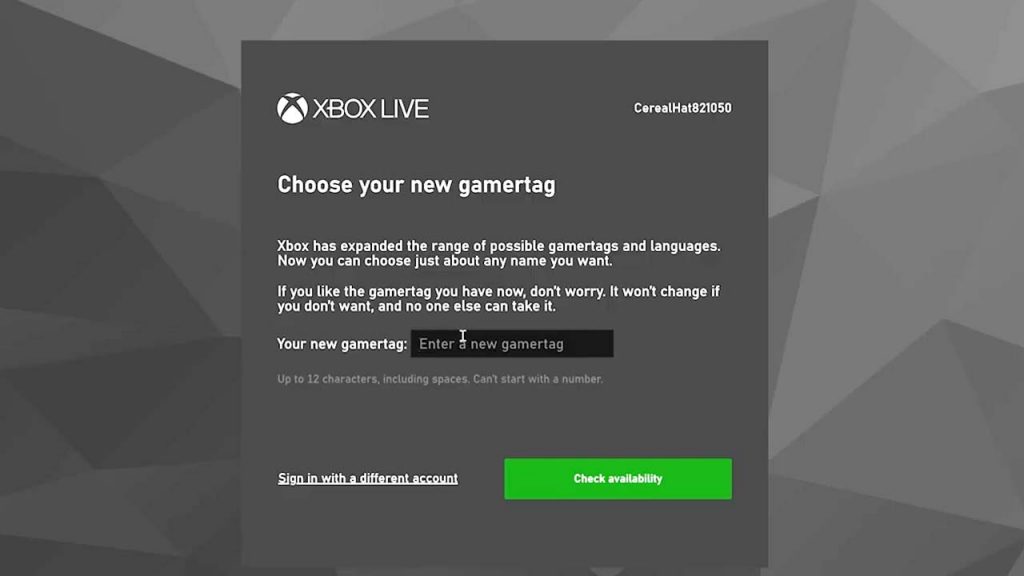 A new dialog wizard will appear and will guide you through the steps of changing your gamertag. Once you are done, you are ready to play your games on Xbox Cloud Gaming.
Playing on Xbox Cloud Gaming Beta
On the Xbox home page, click on the "play now" button at the top of the page to start playing Xbox games through Xbox Cloud Gaming Beta. You can also access this page by going directly to "xbox.com/play".
On the Xbox Cloud Gaming homepage, you will see the latest games added to the cloud gaming platform and some of the games that are soon to leave the platform.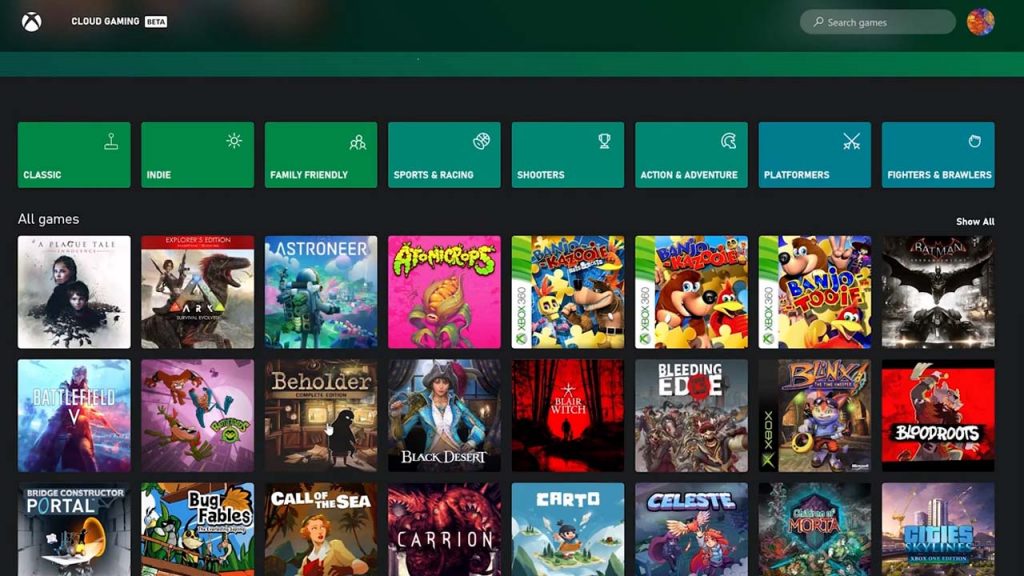 These games would include original Xbox games to current generation Xbox games. Some Xbox Live arcade games are included as well like Perfect Dark.
Let's get started playing a game. I am going to play Batman Arkham Knight. Be aware that this platform is supposed to mimic an Xbox so a controller is needed. Make sure your controller is plugged in to your PC and ready to go. It doesn't have to be an Xbox controller. Any third-party controller will do.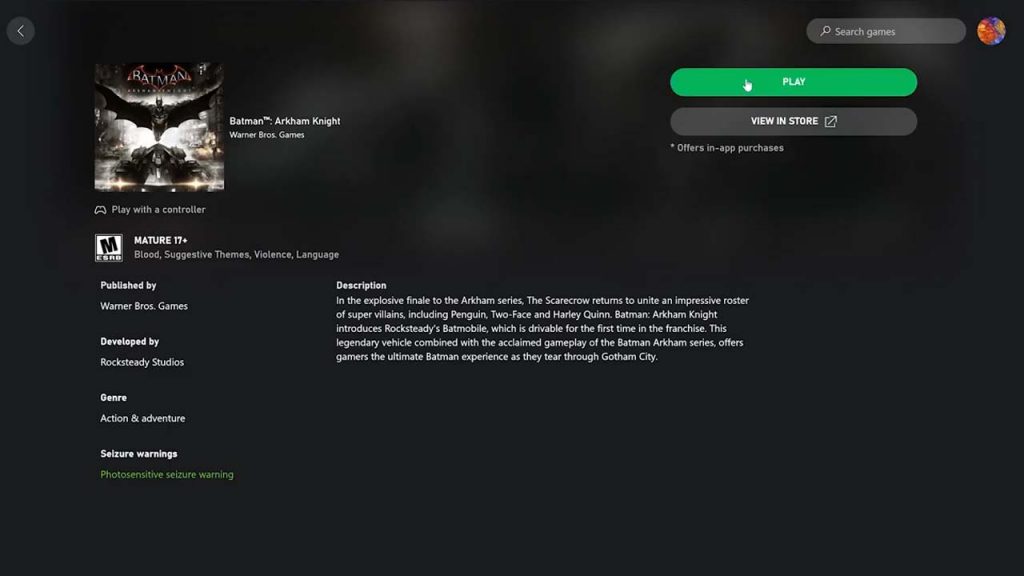 The Xbox Cloud Gaming platform doesn't support Ultra HD yet. It only streams at 1080p and up to 60fps.
Quitting the Game
Let's talk about the platform UI. The icons on the top left corner are the menu and Xbox Guide. If you click on the Xbox button in the top left corner, the Guide will open displaying your friend options and gamer score for this game. The three dots button will allow you to mute your microphone, exit full screen, send feedback, and quit the game.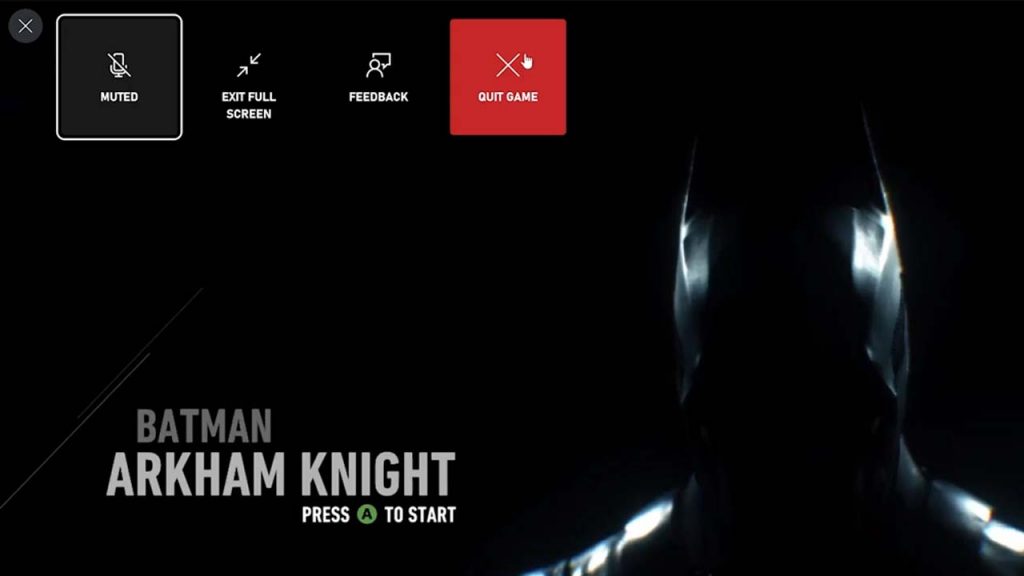 I will choose quit game to leave the platform. This is exit you back to the Xbox cloud Gaming homepage where you can choose a new game or exit the app altogether.
Overview
The Xbox Cloud Gaming Beta app might still be in Beta but is a welcomed addition to the cloud gaming atmosphere. With Microsoft being a leader in the gaming industry, I see great things coming with the full launch of their Cloud Gaming app in the near future.
If you liked this introduction of the Xbox Cloud Gaming Beta app, make sure to subscribe to the channel to keep on top of everything cloud gaming. Keep it tuned right here at the only place where you can do battle in gaming heaven – Cloud Gaming Battle.