The video here is taken with an iPhone. The game is Borderlands 3 published in 2019. You might be wondering how in the world are you playing this full AAA game on an iPhone? It's not just this game, just about all AAA games that are game controller compatible are playable. Heck, you don't even need a game controller. Just use the built in virtual controller as you see here.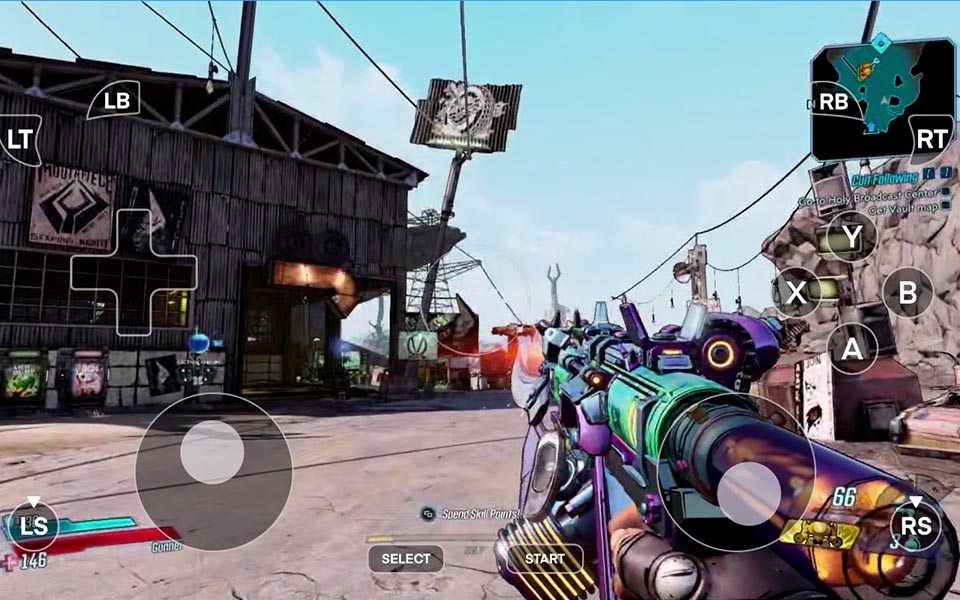 How does it work you say? It's called SHADOW tech PC. It's essentially your own personal cloud Windows PC in which you are in control of installing and playing ANY of your own Windows PC games. Install your favorite games from platforms like Steam, Uplay, or Battle.net like you would having your PC at home. Now you can have a remote cloud PC you can use anywhere you have a decent internet connection.
Getting Started
Looking to get started? Start here on the Shadow tech website at shadow.tech.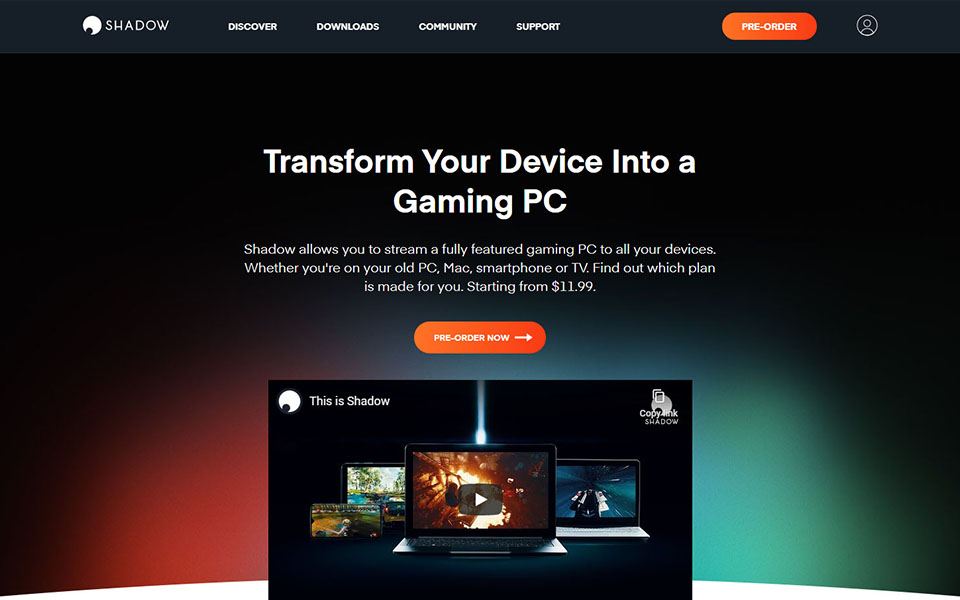 Once you are on their website, you will notice that Shadow tech is on Pre-Order right now. They are in the midst of expanding their cloud services because the demand is so high. To get access as soon as possible, go ahead and pre-order to be first on the list.
If you take a look at their downloads page, you will notice that they support not just iPhone but the majority of other platforms. Their app is intuitive and makes it very easy to logon to your Shadow PC just about anywhere.
Lets dive into the app to see how it works.
The Shadow App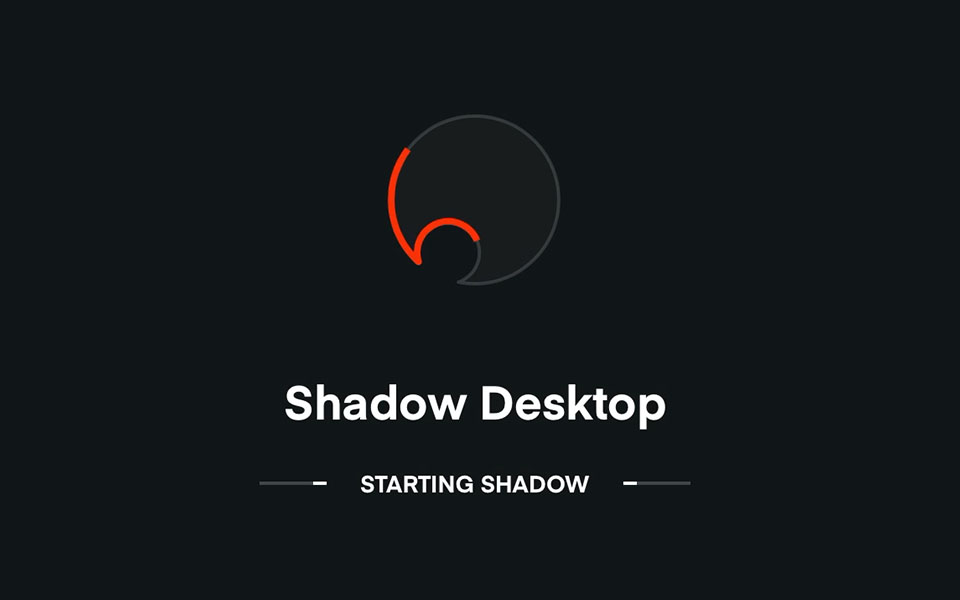 As you can see, I have already pre setup my Shadow PC with the gaming platforms I want. This time I am trying to play Borderlands 3 on Stadia which requires nothing but a web browser to play.
The Virtual Controller
Now I am in game and all I need to do now is active the Virtual Controller using the Shadow tech's Quick Menu and hitting the Virtual Controller.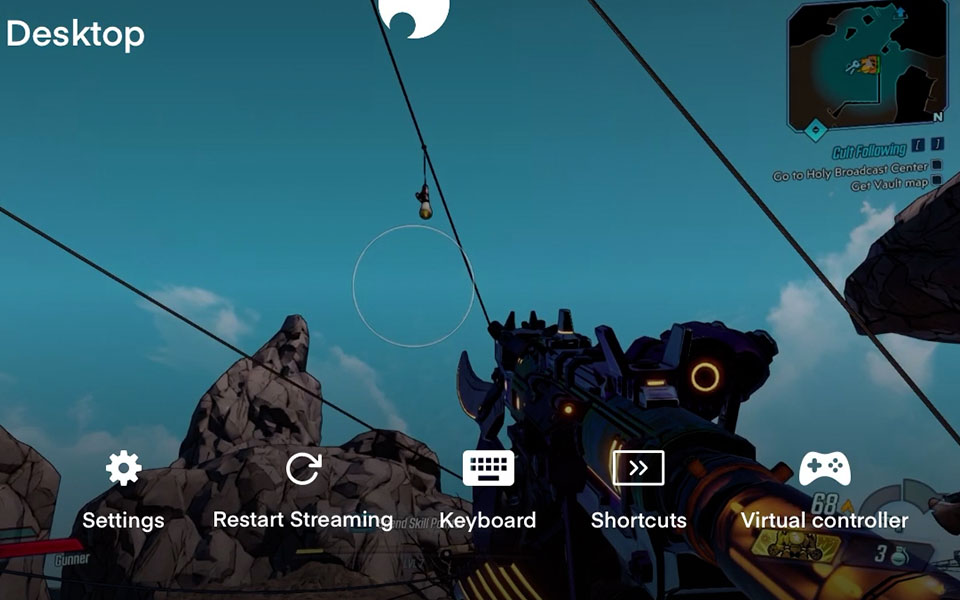 Now the virtual controller is linked and active on your Shadow PC so you can use your iPhone as the controller.
Linking an Xbox Controller
I am personally not the biggest fan of the virtual controller. If you have a Bluetooth controller like the Xbox One controller, feel free to use this as well.
Microsoft Xbox Wireless Controller + Wireless Adapter
Probably the standard in video game controllers. The Xbox One controller has been viewed as one of the most renown controllers in the gaming world. Microsoft updated this version of their Xbox controller from the 360 controller and made some ergonomic changes to make this one of the best game controllers in history. Connects with USB dongle to PC, Xbox, and Android with Bluetooth.

You can connect the Xbox controller as a Bluetooth connection and play your game. All you need to do is go to the Settings on your iPhone, then go to Bluetooth and sync your Xbox Controller.
Once you see the device listed, you are good to go. Go back to your shadow PC and the Virtual Controller will now be linked to your Xbox Controller.
Overview
For me, this is the BEST way to play my games on the go. Make sure to sign up for Shadow Tech as soon as possible to get access as soon as it's ready.
If you liked this, give us a like and feel free to subscribe so you can get the latest news, gameplay, and comparisons on Cloud gaming at the only place where you can do battle in gaming heaven – Cloud Gaming Battle