Ubisoft plus is a monthly subscription service that Ubisoft provides to gain access to a wide variety of their games without having to pay for them individually.
What it allows you to do is play a majority of their most popular games instantly on the cloud gaming services Google Stadia and Amazon Luna. Before we go into the details of the service, let's take a quick look on the different ways to get Ubisoft plus on each respective platform.
Signing up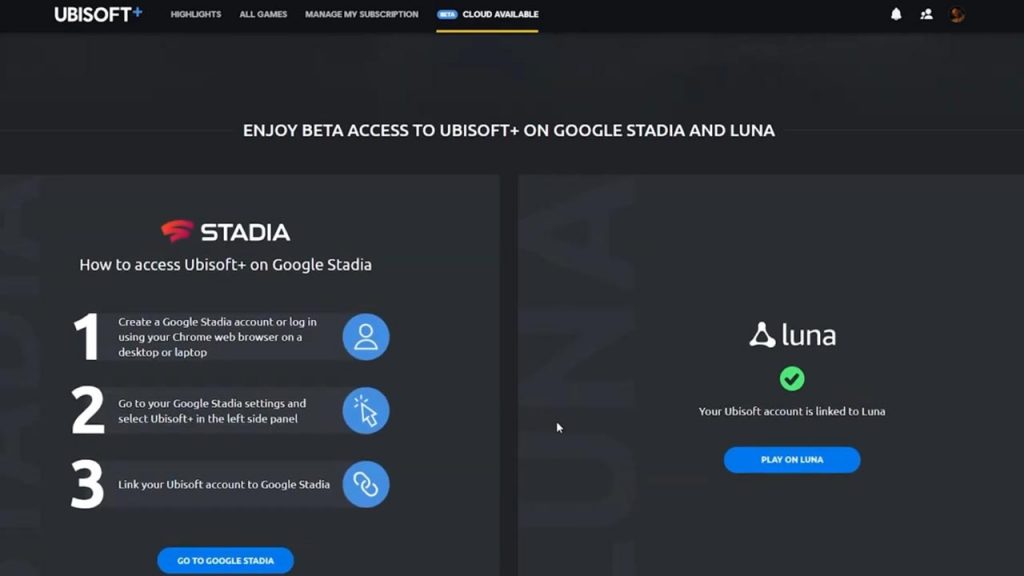 To use Ubisoft plus on either Stadia or Luna, you only need to sign up once and then you can link your Ubisoft plus subscription to any or both platforms of your choice.
Stadia Sign up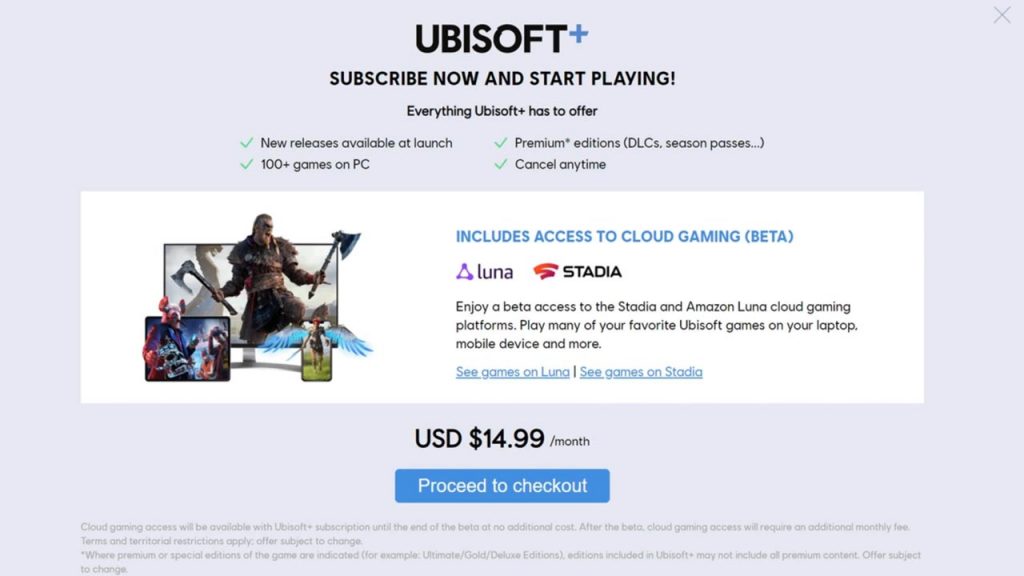 For Stadia, signup for the subscription on the website. Then you will need to link your account through the Stadia settings. Hit the Ubisoft+ link at the bottom of the menu and click on the link on the page. From here you will be able to link your Ubisoft account which has the Ubisoft+ subscription on it.
Luna Sign up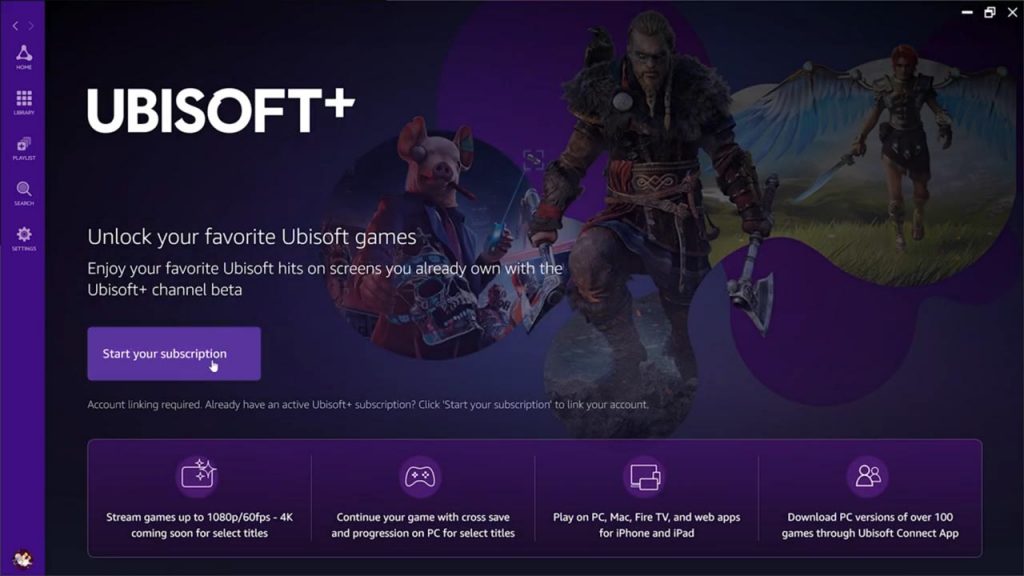 Unlike Stadia, it is possible to sign up for Ubisoft plus while using Luna without going to the website. The Ubisoft games are only available on Luna if you have a Ubisoft plus subscription but, signing up is easy in Luna.
Go to your account settings or click on a Ubisoft game and hit the 'Start your subscription' button to start the signup process. It will want you to login to an existing Ubisoft account. Login or make an account. Once you're logged in, it will confirm your subscription fee and method of payment based on your Amazon payment method. Hit 'Confirm Subscription' to activate your Ubisoft plus account.
Playing Ubisoft+ Games
You will have instant access to all the Ubisoft plus games once your signup is complete. A great thing about Ubisoft plus is that you will have access to the highest tier version of Ubisoft games. But, please note that the games in Ubisoft plus are their own set of games so if you own the stand alone game for, let's say, PC or Stadia for instance, your current progress in that game will not be rolled over. It will be treated as a brand-new game.
No Crossplay on Stadia
Feel free to play as many Ubisoft plus games as you can as long as you have an active subscription. Also note that if you use Ubisoft plus on Stadia, it doesn't mean that the games will automatically be capable of crossplaying with other players outside of Stadia. Stadia has their own ecosystem so the only Ubisoft game possible of crossplay with other PC players is The Division 2.
Luna doesn't have this limitation and is treated like an ordinary PC platform, so it can crossplay with other PC players. This also means you can play with others on various cloud gaming platforms like GeForce Now and Boosteroid.
Cancelling Ubisoft+
Cancelling your subscription for Ubisoft plus is also different for both Stadia and Luna users. If you signed up for a subscription through the website, you will be able to cancel it from there.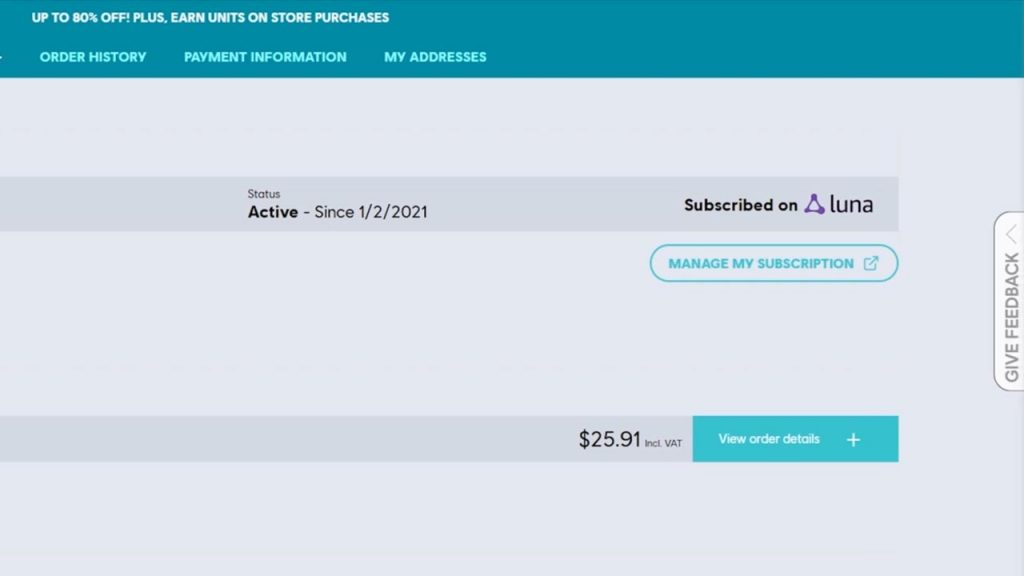 If you signed up for a subscription through Luna, cancelling will be a little different. Notice how you cannot cancel through the Ubisoft website. Your subscriptions are managed through your Amazon account, so you'll have to go to the subscription part of your Amazon account to stop your Ubisoft plus subscription. You'll also be able to start your subscription back up here as well. You'll notice that your Luna subscription is here too. This is also where you can stop this as well.
Overview
They are constantly adding more and more games to the Ubisoft plus service. If you have the time, this might be a great service to play all the Ubisoft games you want. If you liked this pros and cons overview of Ubisoft+, like and subscribe to make sure you get the latest cloud gaming news at the only place where you can do battle in gaming heaven – Cloud Gaming Battle.