Far Cry 6 was recently released. We were big fans of Far Cry 5 and couldn't wait for Far Cry 6 because Ubisoft stated that their games were going to have cross-save and crossplay for their games going forward especially with their games on Ubisoft Connect.
Sadly, as we stated with our Far Cry 5 video, Far Cry 5 doesn't have the ability to crossplay with other platforms. So, does Far Cry 6 come through with this? Let's find out.
Trying Crossplay on Stadia
We've been waiting to do a crossplay with Stadia and Luna with Far Cry for some time now. The closest crossplay we got with Stadia and Luna is with The Division 2 and this is only possible if the Luna user has Ubisoft+. Did Ubisoft learn their lesson add crossplay with Far Cry 6? No, they did not.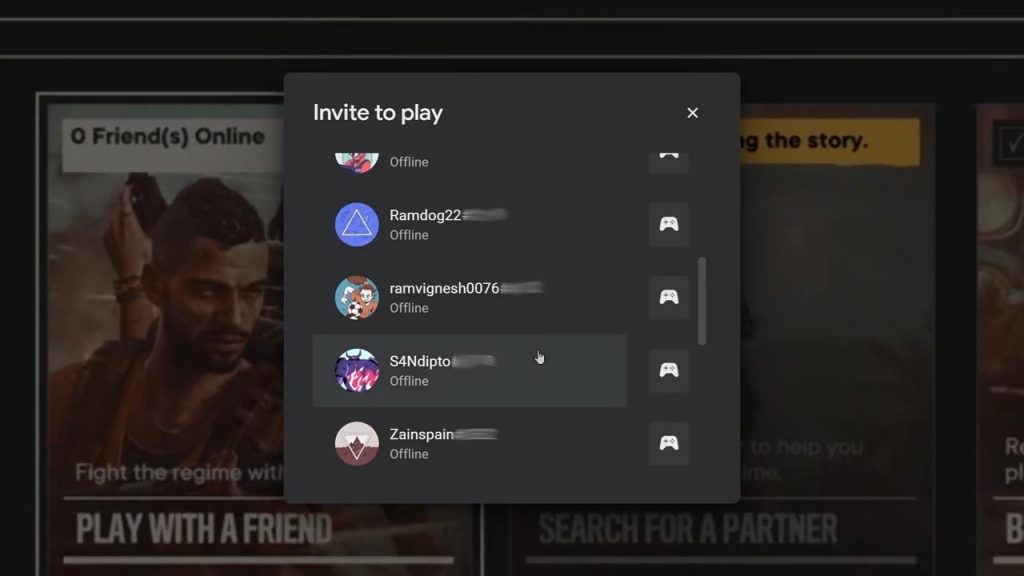 We get the same Stadia users when trying to search for a co-op user. Even if you are a member of Ubisoft+ on Stadia, the games doesn't use Ubisoft Connect to find other Ubisoft users, just other Stadia friends. Cross-save is enabled between platforms but not crossplay.
Sad State of Stadia Users
What a missed opportunity. I cannot tell you how disappointed we are that they dropped the ball on this. It makes absolutely no sense for them to not do this. This was the whole point of Ubisoft Connect especially on Stadia. One of the biggest drawbacks to Stadia is that they don't have a ton of games that can crossplay with other platforms. This was a good opportunity once again lost. If this keeps up, Stadia will lose support from the players that are actually using it.
Future Crossplay Support
Maybe they will add crossplay support down the line but by then, the allure of this game will have worn off. We were only able to crossplay with cloud gaming platforms GeForce Now and Shadow. I can see Luna in the near future but there is another bug preventing that from happening. It's the same bug that is preventing GeForce Now as well but we have a fix for that.
Until all that is fixed, make sure to like and subscribe to get the latest news, gameplay, and comparisons on Cloud gaming, and stay tuned right here at the only place where you can do battle in gaming heaven – Cloud Gaming Battle.