Mobile gaming is on the rise. It's popularity almost surpasses the regular console gamers in terms of how many people have mobile phones vs gaming consoles. So playing AAA games on a mobile device is something desirable for the industry. Stadia has a mobile app on the iPhone that can be downloaded to manage your Stadia account and games to port to your Chromecast to play. Check out how to setup Stadia on your iPhone.
App Download
The first this to do is get app. Go to the App Store on your iPhone. Type in "Stadia" in the search bar and hit Search. You can also click on the button below to get direct access if you are on an iPhone.
The Google Stadia app will appear once you have either searched it up or click on the button above to go right to it. From here you'll want to hit the cloud icon to download the app as you would with an other app.
NOTE: The Stadia app is a decently large app so it might take a minute of two depending on internet speed
When the Stadia app has finished downloading, you can either hit the "Open" button to open the app for the first time or close the App Store and view and access the app on the home screen of your iPhone. Either way works just fine.
Entering the App
Once into the Stadia app, it will want you to sign in with a Google Account. Hit "Get Started" to sign in. If you do not have a Google Account, feel free to create one or use an existing one. Remember that your Stadia account and data will always be tied to the Google Account you choose so make sure you use the correct one.
After signing in, the Stadia app home page will appear. You should have 1 of 2 screens showing. If this is your first time on Stadia, it will show a page trying to redirect you to your games collection.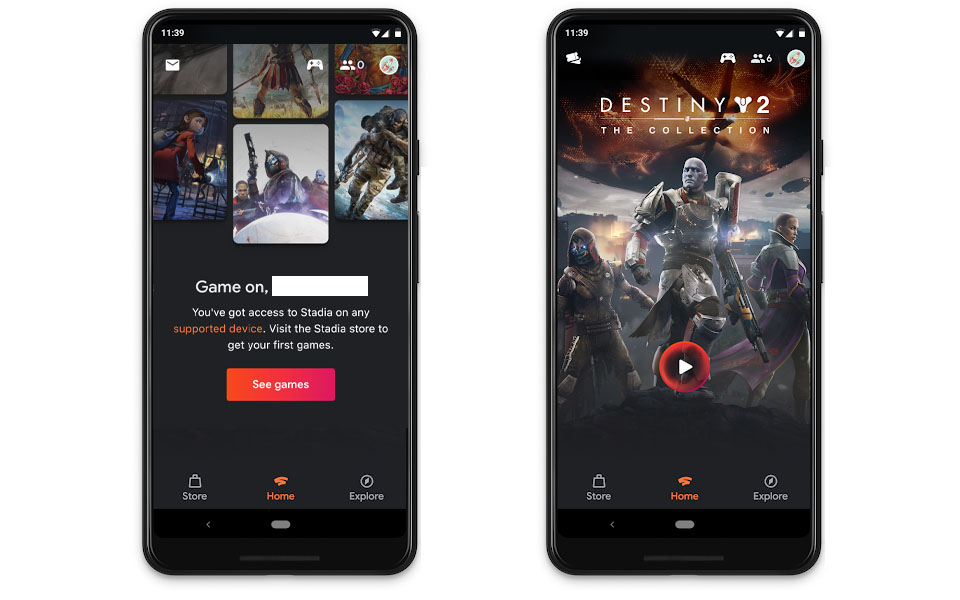 The second option will allow you to continue your game if you left off abruptly or it this was the last game you played. Stadia has a decent memory system where it gets you back to exactly where you were in game if your sessions was cut short. I have found this feature very convenient.
To get back into your game, hit the middle button to start playing where you left off.
Stadia App Features
From the Stadia app home page, you'll be able edit your Stadia account, setup you controllers for Stadia, add Stadia friends, and explore the Stadia game collection. Feel free to check out all the settings the Stadia app has to offer at your leisure.
Now that you are done setting up your Stadia account settings, you might want to play a game. The Stadia app on iPhone does NOT allow you to actually play games on the iPhone directly. You have to use a Chromecast to port it over to it on a TV or monitor with an HDMI port for the Chromecast.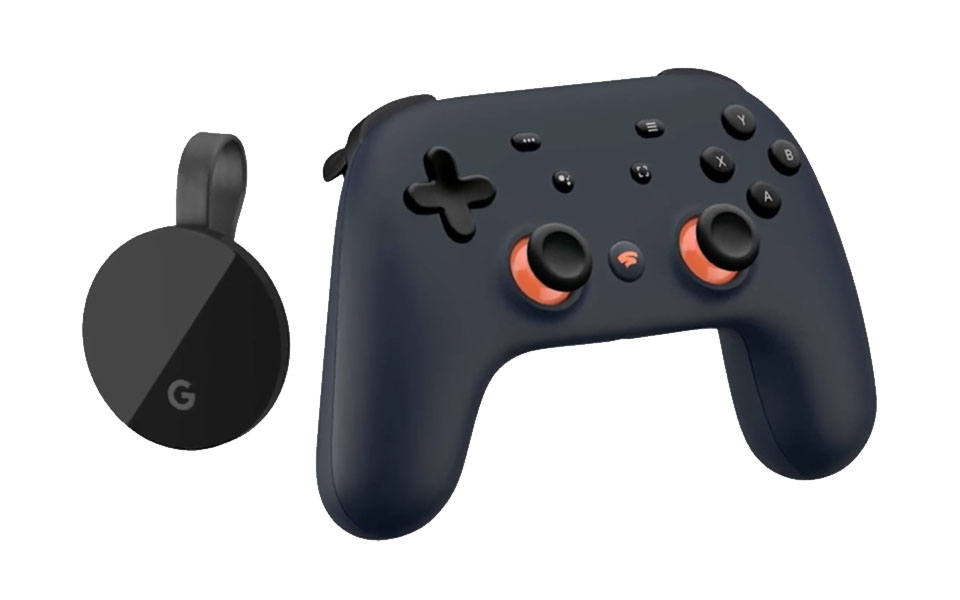 It is very unfortunate that you have to use other devices to play This is more of a let down than an actual feature. For cloud gaming to work there needs to be many other devices that support these apps. As of now, this is a step in the wrong direction for Google Stadia. Hopefully this will be changed in the future so we do not need to have an additional device to play games.
Stadia Game Store
One of the only things you can really do in the Stadia app is search for and buy Stadia games. The store is easy to navigate through and to see what is available for purchase. Stadia is constantly updating their collection with the latest games for the platform. Many of them are Stadia exclusives as well so look out for those.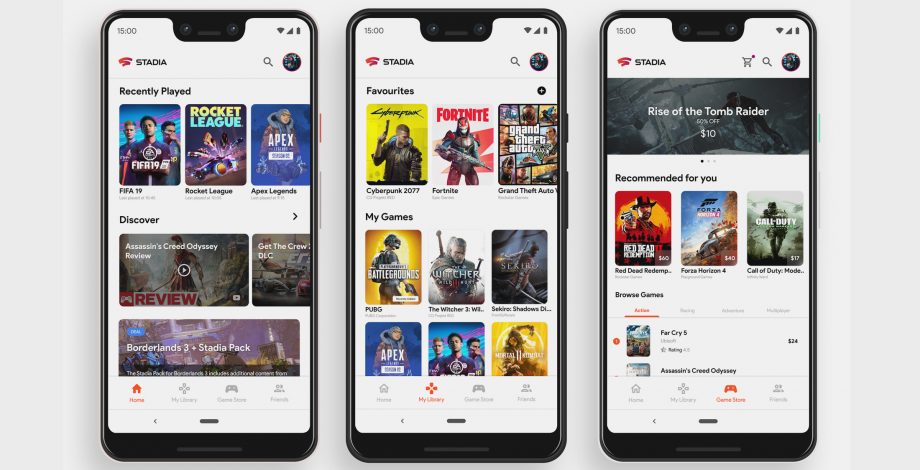 Stadia News & Announcements
The "Explore" tab is Stadia's section where they have their app announcements. These announcements include News, Events, Game Trailers and Official Updates that Stadia might role out with on a regular basis.
Overview
That wraps up the Stadia app setup on the iPhone. Look out for app updates as the platform grows. The app might not be too helpful as of now but we can see this Stadia app becoming very useful in the future for games on the go.
Cloud Gaming Battle has a whole section on Stadia related articles and information. Feel free to stop by and learn more about Google's premiere Cloud Gaming service.
For the latest news, gameplay, and comparisons on Cloud gaming, subscribe and stay tuned here at the only place where you can do battle in gaming heaven – Cloud Gaming Battle.