Genshin impact is a popular free to play open world RPG that has a breath of the wild feel and anime cuties to keep you busy for a good long time. And now that it got added to a couple cloud gaming platforms.
The publisher miHoYo is VERY specific on the platforms they want running their game. Most cloud gaming platforms won't run the game especially if you are using a cloud PC Rental like Shadow. They just wont allow it.
Let's get into on how Genshin Impact plays on GeForce Now and Boosteroid.
Genshin Impact on GeForce Now
How will the game fare especially since this can be played for completely free using GeForce Now? Let's start with the Free tier.
Genshin Impact on the Free Tier
If you were wondering if the Free tier can handle playing Genshin Impact, let me put your worries to ease. This game plays really well on the free tier. Granted, you will be limited by the wait times, especially at peak hours. The graphics are set at a custom medium at 1080p resolution max. This is not a demanding game so that's not an issue. And yes, I am using the browser to play the game here.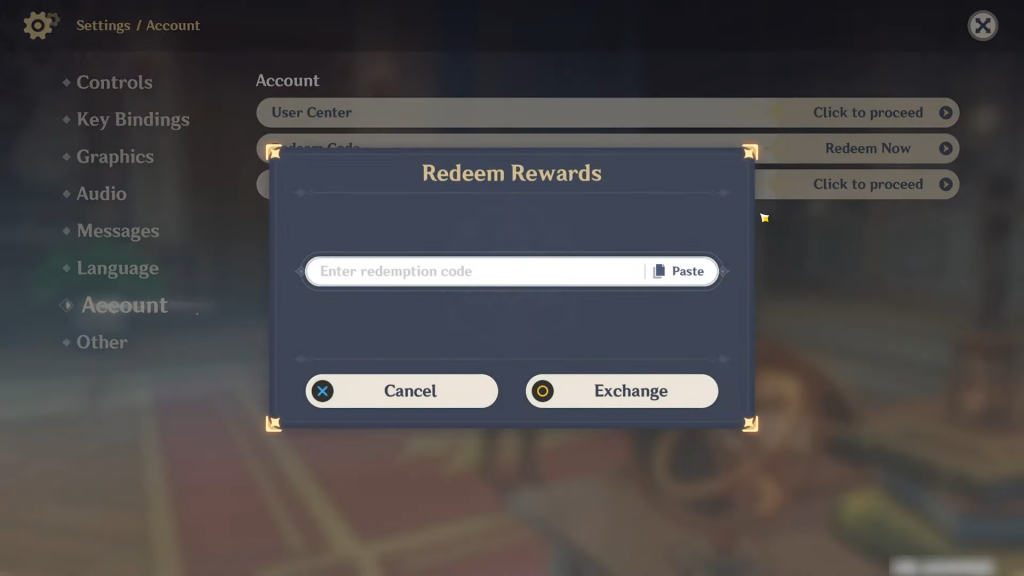 Also, if you are signed up for rewards from GeForce Now and you have a code to redeem, go to Settings, account then Redeem code. Enter the code to redeem your rewards but you do have to be level 10 to redeem the reward mentioned in our news video.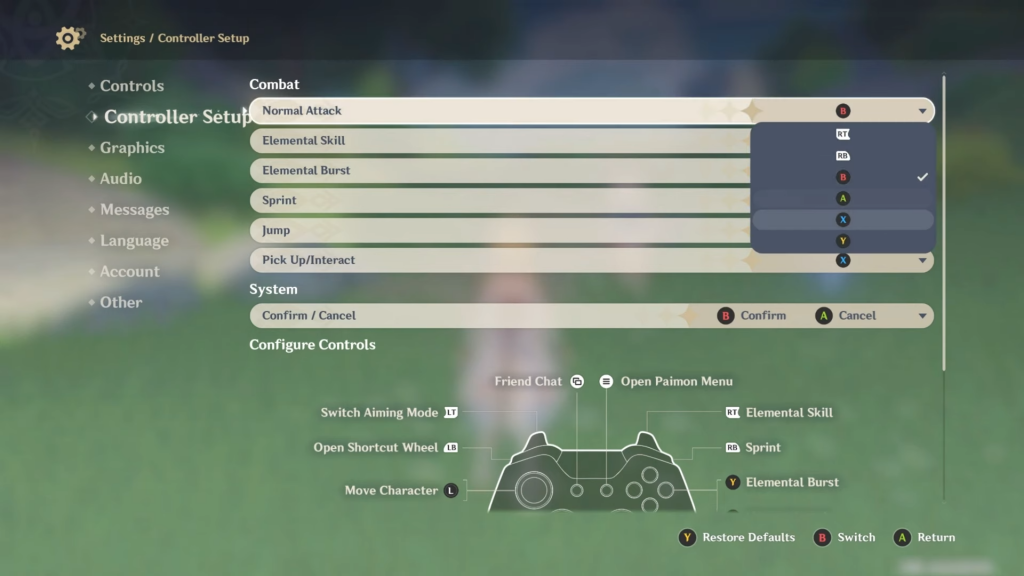 GeForce Now supports the game on controller or mouse and keyboard so there are many ways to play.
What is an issue is the time limit. You get an hour then you have to start a new session. You'll have to manage your time well to make sure you are not in the middle of a fight or conversation before your time runs out.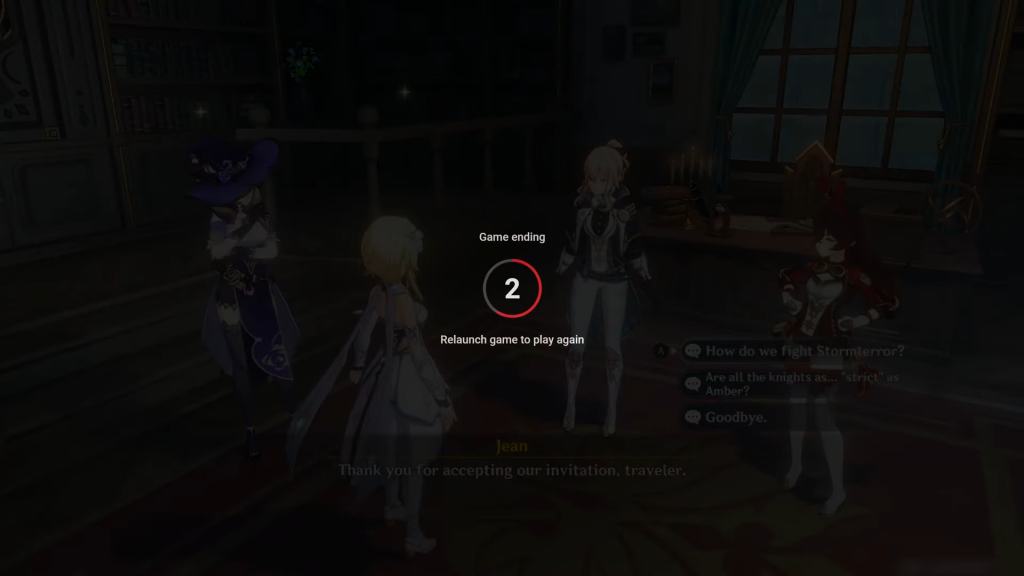 Another thing too is that bandwidth is limited. The stream is fine but it could be better. Also, you'll notice that the connection status isn't the best. Will this get better on other tiers? Let's see.
Genshin Impact on the Priority Tier
With the Priority tier or grandfathered in Founders tier, you still get a max resolution of 1080p and the graphics settings are the same as the Free tier but, you won't have to worry about the hour time limit.
You will get a 6 hour limit on this tier for a nice long lengthy game session. Bandwidth on the stream and the connection to the server improves as well. You usually won't have to worry about wait times. This tier bypasses the queue so you can load your game immediately. Well worth the price.
Genshin Impact on the RTX 3080 Tier
Is the RTX 3080 tier needed for this type of game? Genshin Impact is not one of those games that needs to be played at 4K for the game to be seen at its best but, I have to say it looks good – really good. The pixels are crystal clear and the cell shaded graphics look hand-drawn. If I didn't know any better, I would have thought I had this installed on my home PC. But it's not, and my latency is great.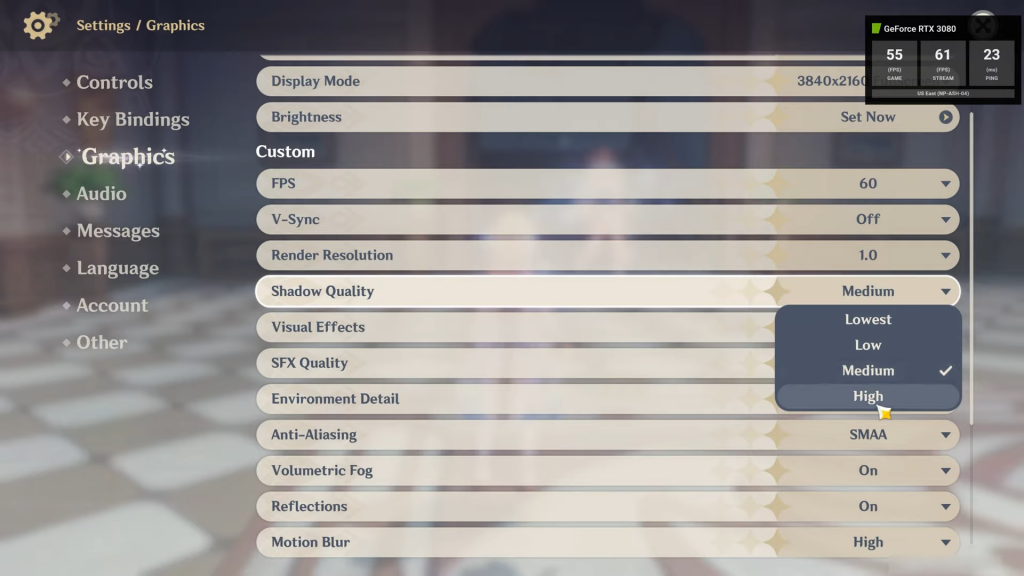 The graphics are 95% maxed out. I only changed just a couple of settings to max it out. I got 55-60 FPS consistently in game. Also, bandwidth is prioritized. 2 ms. This is the way to play.
Now if you have the RTX 3080 tier, make sure to set the correct settings for 4K or 1440p resolution. Remember that you can only get 120Hz when set to 1440p. Also know that if you want to go to 4K, you will need at least a Pascal grade video card (GTX 1000 series) to handle the 4K video decoding process. If not, you'll have to settle for 1440p resolution even if you have a 4K monitor. 1440p looks just as good though and plays even smoother with the 120 FPS possibility. You really can't go wrong with this tier.
Genshin Impact on GeForce Now Mobile
Overall, if you don't have a decent PC to play this game, GeForce Now is the way to go. Keep in mind that the publisher Hoyoverse will not allow the game to be run on mobile through GeForce Now. They want you to download the game app specifically through the Apple Store for iPhone or the Google Play store for Android.
The publisher miHoYo has been working on their own cloud gaming platform to play the game for over a year now. It has been in beta since last year August with beta testers in China. They only tested the service on iOS and Android as well as their official website blog has posted. They are calling the cloud version of the game "Yuan Shen". There is no set date for a release but take this all with a grain of salt as these rumors and reports haven't been 100% confirmed.
Here's is my thoughts on the matter: I have a feeling that releasing the game on GeForce Now is a way to test if Westerners like the game on a cloud gaming service. If the response is good on GeForce Now, they might drop GeForce Now and only allow access from their new service. Hopefully their new cloud gaming service is purely a Chinese only thing.
Genshin Impact on Boosteroid
This was our first encounter with the game on Boosteroid. With low PC requirements Boosteroid was a fine choice to add for a cloud gaming platform as popular as it is. With 1080p as a standard resolution, everything was set to High as expected for a game. It ran in full 1080p and the game itself was running very smooth. Nothing to really complain about here.
European Servers to USA
When we originally played this game, Boosteroid servers were still in Europe and our gameplay reflected that. Let's talk about the lag when gameplay came from across the pond.
When I played this I was located in Arizona. I connected to the EU server and my latency was 21 ms. While I can't compare to anyone else, I would think that 21 is rather low. This is probably because Boosteroid servers are in Europe. Now, when I switched over to the American Server, my latency went up to as high as 105 but went down to 92-93, which isn't too bad as compared to other games on Boosteroid. If you live on the west coast and play with your friends on the east coast server you can get to 100+. This isn't bad since I believe I am still using Boosteroid EU server for cloud gaming.
I only play for an hour and half but I could definitely feel input lag, especially when it came to using Amber's bow. I am on mouse and keyboard so I would have thought that I my aim wasn't so bad that I would miss a still target but, I surprise myself and still miss when I first unlocked Amber.
When it comes to close quarters combat the game feels a little bit better. I think the game has an combat assist, so even if you mess of up the camera angle when you are attacking, it will sort of lock on and continue to attack the enemy. The game is definitely playable the way it is since I was only playing the starting area.
Genshin Impact on Boosteroid Mobile
After the recent debacle of miHoYo not added mobile support for GeForce Now users and why this is happening, I wanted to go back and check if Boosteroid had the same problem.
So I initially tried this on my iPhone and loaded the game. Since I am on the iPhone, I am using the web version of Boosteroid. The game loads fine but the problem I run into is the slider captcha. It needs a mouse to drag. My finger won't work. I'm tempted to use a stylist but I don't have one at the moment. If anyone has one, try it and let us know your findings.
Now I tried on the Android app on a tablet and through the SHIELD TV and well I get the same problem that we do on GeForce Now. The game isn't there – period. So yes, miHoYo disabled mobile gameplay here too on Boosteroid.
Genshin Impact on Maximum Settings
Genshin Impact and cloud PCs don't really mix. They don't want the game running on virtual machines. It doesn't work on Shadow. It doesn't work on Paperspace or AWS. You get this message. I tried Playkey but the download was gonna take over 7 hours I ain't got time for that.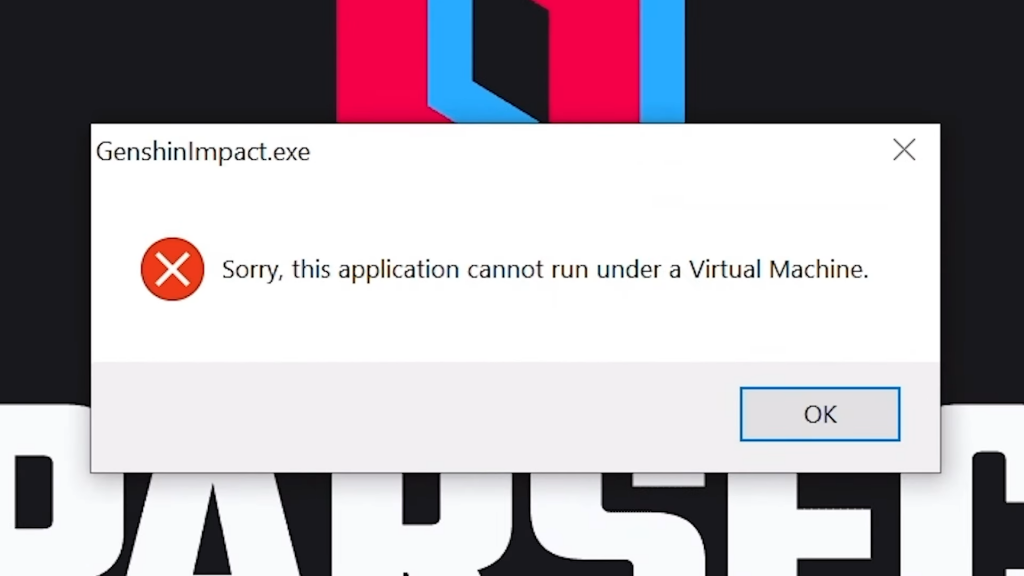 So I tried on Maximum Settings. And lord and behold it works! Maximum Settings creates their Virtual Machines using PC hardware so it seem like it fools the game into thinking it's an actual desktop PC. I am using Parsec on my Windows based AMD 6800XT machine playing at 4K and the game looks good. Full graphic settings, the works.
Genshin Impact on Mobile iPhone and iPad
This will work if you are playing on Moonlight as well. Since Parsec doesn't support iOS devices, I had to use Moonlight to play on my iPhone and iPad Mini. Does it work? Check out the results from my test.
Before you do this, make sure you set the game to Controller mode in the settings. Also, set the Moonlight settings to Touchpad mode. This way you can drag the slider during the puzzle captcha with your finger. Yes, it works.
Once you are in you should be able to use the Moonlight controller since that mode is on controller mode. You'll need a full keyboard app for iOS to access the menu to change it to controller mode if you do. Now using the Moonlight controller works but I suggest a third-party controller by Bluetooth or a Backbone on iPhone.
So we finally got a Cloud PC that works. If you are looking to get a Maximum Settings PC, our links to signup and get started are in the description. Please note that they are only offering Linux based machines at the moment so you'll have to bring you own copy of Windows to play on.