The new PlayStation Plus released and this got rid of the old PlayStation Now service and combined the streaming service with the PlayStation Plus Premium tier. If you have an old PlayStation Now account or if you are brand new to the service, we'll go over how to get started streaming games on the PlayStation Plus Premium tier.
Current PlayStation Now Subscribers
If you are a current PlayStation Now subscriber, your account should have rolled over to the PlayStation Plus Premium tier till the end of your current subscription date. If you are looking to play, either download the new app from the PlayStation Plus website or open the current app installed on your computer and it will update to the new version. Login and you should be good.
New PlayStation Plus Subscribers
You can signup for the PlayStation Plus Premium tier for $17.99 a month, $49.99 for 3 months, and $119.99 a year if you are a new subscriber. This will give you access to the streaming service through the app on your Windows PC.
Using the PlayStation Plus App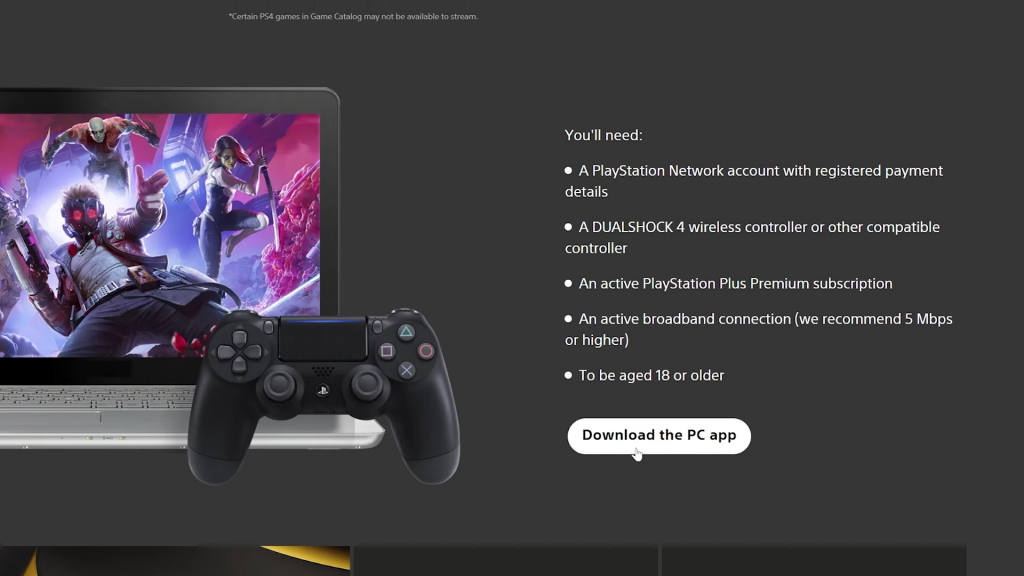 Once you have signed up, download the app, install it, and sign in. You should have access to stream any game on the list here including newer titles like God of War, Ghost of Tsushima, and Spider Man: Miles Morales.
Click on a game you want to play. You do need a controller to play on this platform but it doesn't need to be a PlayStation controller. I am using an Xbox controller to play on this but be aware that the UI buttons in-game will still reflect a PlayStation controller.
Play the game as you would normally. The streaming service requires an internet speed of at least 5 mbps but recommends at least 15 mbps for 1080p gameplay. Once you are done with the game, use your mouse to close the game. If you close the app, it will be in the system tray to access later.
Overview
For the most part, the new PlayStation Plus Premium tier streaming service is almost identical to the old PlayStation Now service. There are new games and old games still current in the lineup that you can enjoy.