Airgpu is a cloud PC Rental service similar to Shadow and Maximum settings based in Utrecht, Netherlands. Founded in 2020, their goal is to bring low-latency cloud gaming without restrictions to all parts of the world. As of now, they currently offer different tiered cloud gaming PCs in 15 data centers across 4 continents including North America, Europe, and Asia Pacific.
We'll go into the details on how to get setup and started with AirGPU on the Android. Let's catch some air!
Getting AirGPU Setup
For this guide, we're going to assume you've already set up your AirGPU PC and have it up and running.  If you need a walkthrough for that, check out our quick tutorial for setting up your AirGPU PC, which does require a Windows remote connection.
Parsec Install on Android
If your AirGPU PC is already set up, you can do everything else for play directly from your Android device. You'll need to install the Parsec App. It is easy to find on the Google Play Store. Once it's installed, load it up and log in. If you haven't started your AirGPU PC yet, you won't be able to play until it's running.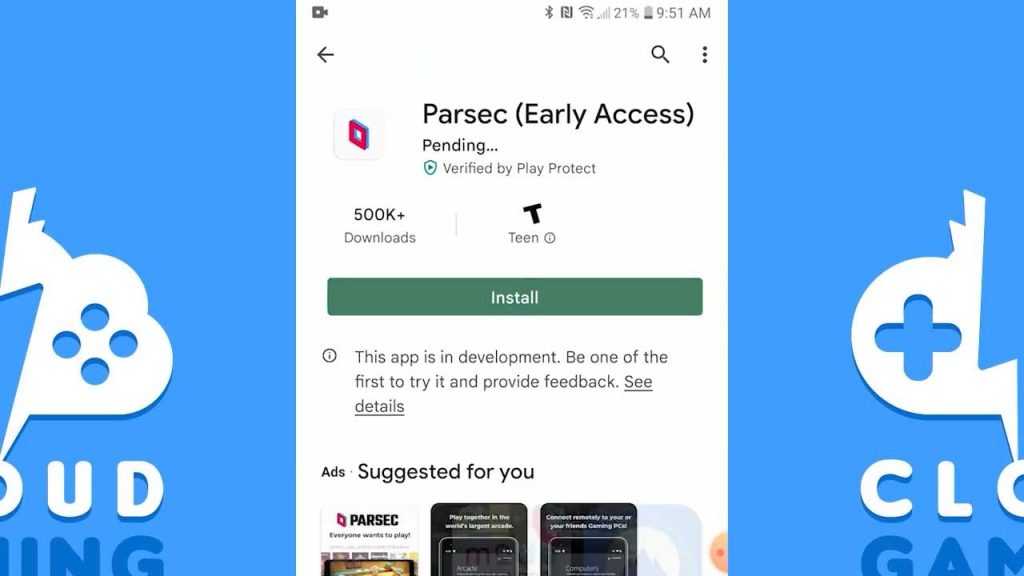 To start up your AirGPU PC, use your browser to log into your AirGPU account at airgpu.com and start up the service. This can take a few minutes. I recommend connecting a Bluetooth device to play any games, as PC games are not made to be played using touch screen controls.
Once it has started, the PC will appear within your Parsec App, right on your phone. You can connect at this time. I recommend changing the resolution to something appropriate to your device within the Parsec App controls and of course, playing in landscape mode.
Once Parsec has connected, log into your platform of choice, stream in this case, install and load up your game. Parsec has a keyboard shortcut for typing and entering your credentials. Your Bluetooth controller or Mouse and Keyboard should be working through parsec as well.
When you are finished playing, remember to turn off your AirGPU PC in the browser after you disconnect from Parsec, or they will continue to charge you for service.
If you liked the tutorial, subscribe and give us a like if you want to support the channel.