Boosteroid is a cloud gaming service streaming from Bucharest, Romania. The number of games available is impressive, though you must own them yourself in order to play. As Boosteroid is browser-based, you do not have to install anything in order to start. You simply need to go to their website with a compatible browser, buy a subscription, and log in. One of the games they offer is Total War: Warhammer 2 and we are going to see how well it plays on Boosteroid.
Total War: Warhammer 2 Overview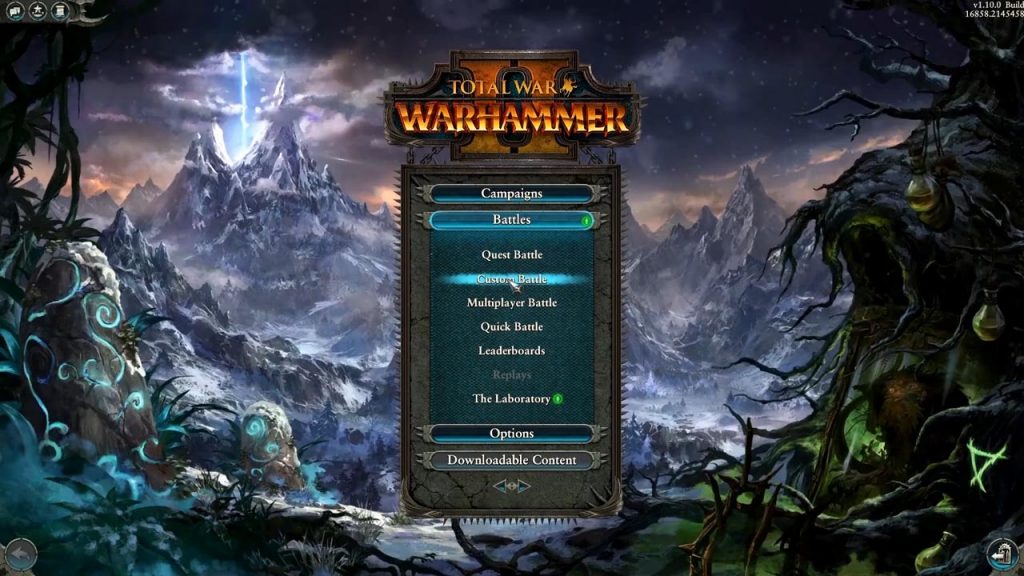 The Total War franchise is a PC based RTS series that's historically known for taking ancient civilizations from the chronicles of humanity and letting us command them upon the battlefield in absolutely massive and impressive battles. Unlike other popular RTS franchises like Starcraft or Command & Conquer where your troops fight to the death under any circumstances, the Total War franchise takes your soldiers' fear of death into account. Not only must you consider the martial prowess and numbers of a matchup, but you must also consider morale and stoicism of the troops on the field, giving a skilled commander more ways to win a battle than by death alone.
The Total War: Warhammer series is a welcome change from the past. By building a wargame in the setting of Warhammer Fantasy rather than the storied history of mankind, the various factions and armies available in Total War: Warhammer 2 are vastly different from one another. Your gameplay experience will vary drastically when you change from faction to faction in the same game. After all, The difference between an Army of Romans fighting Visigoths is considerably less than the difference between an army of Dinosaur-Riding-Dinosaurs fighting the shambling masses of the freshly raised dead commanded by Vampiric Wizards. Of course, if you want to keep it a bit more realistic, there are also French inspired crusading knights and germanic musketmen sporting excellent beards.
Did we mention enormous battles? Part of the allure of the Total War games is the absolutely massive battles you can have with tons of detailed troops. When the game is displaying its full capabilities, you get fantastic scenes of epic carnage. Yet, not every PC is built equally and to get the most out of Total War, it is recommended you have a powerful rig to push the game to its full potential. This particular point is part of why Total War: Warhammer 2 is such an enticing experience to try on the Cloud. After all, if you can use a beefy PC to render the game while you stream it to your own device, it opens up all kinds of possibilities.
Fantasy Battles On Boosteroid
There are limitations to Boosteroid. This is not the same as Shadow, which allocates a PC to you with which you can do nearly anything you want. The games are preinstalled on their servers and have graphical settings that are preset. This means that if you wanted to stream in 4K, tough beans if the game is set to 1080p in Boosteroid. When it comes to Total War: Warhammer 2, this has more of an effect than just worse textures and smaller resolution.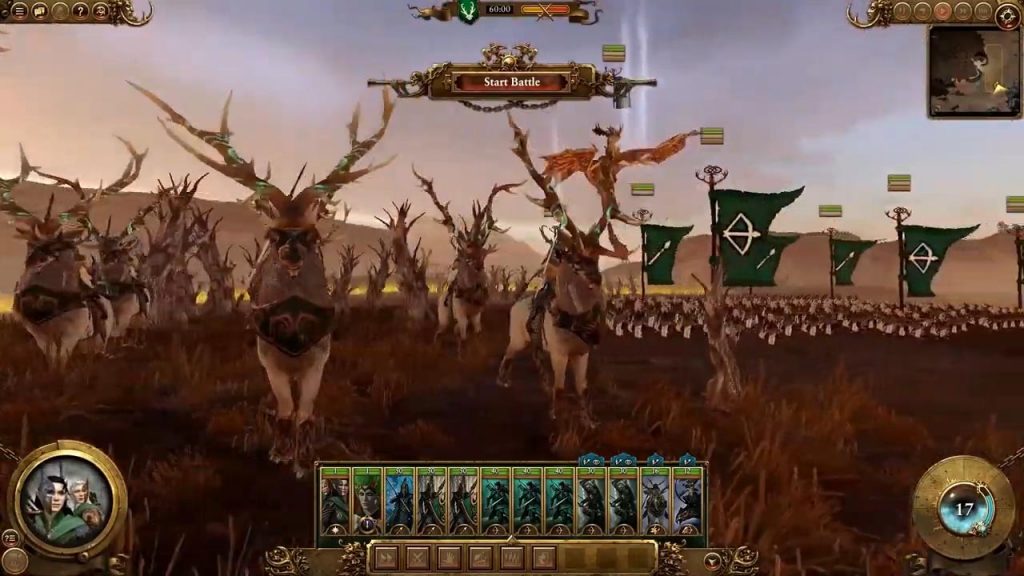 Once in the game, I was pleased to see smooth framerate and reasonably detailed models. Boosteroid did not have the settings turned all the way down to get the game moving. Animations were smooth. Unit size, the amount of soldiers rendered per group, was smaller than the maximum Ultra size I was used to playing on.
In Total War, Graphic Settings affect gameplay
One of the settings in Total War is Unit Size. This setting will change how many soldiers are in a single unit of troops and scale their stats accordingly. Yet even with this stat scaling, each individual soldier has their own health pool and is affected differently by attacks that target large areas rather than directly targeting entities. Therefore, when you have a unit of 120 soldiers getting hit by an artillery blast, the blast hits 120 times and deals more damage than if the settings were turned down to a unit of 40 soldiers and the blast hits only 40 times. The scaling of stats can greatly change how damage is dispersed on the battlefield.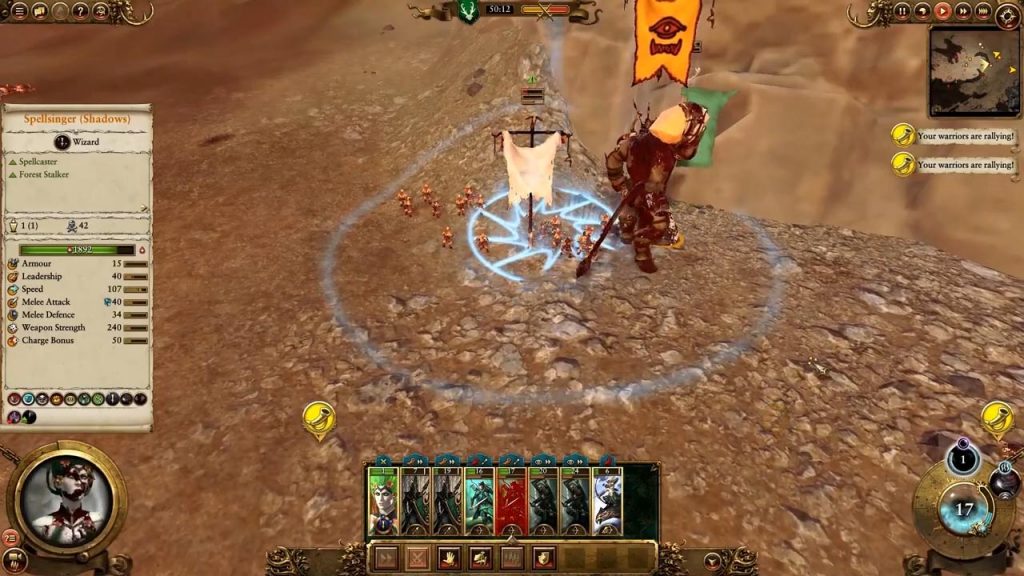 Since Boosteroid does not want you changing their settings, this locks you into a specific unit size, which may not be the setting you are used to or the setting that matches your preferred style of play. As I favor spellcasters with large area-of-effect spells, smaller unit size can reduce my effectiveness as a commander. Furthermore, this means that when creating or joining multiplayer battles, your choices may be affected.
Boosteroid Control and Input Lag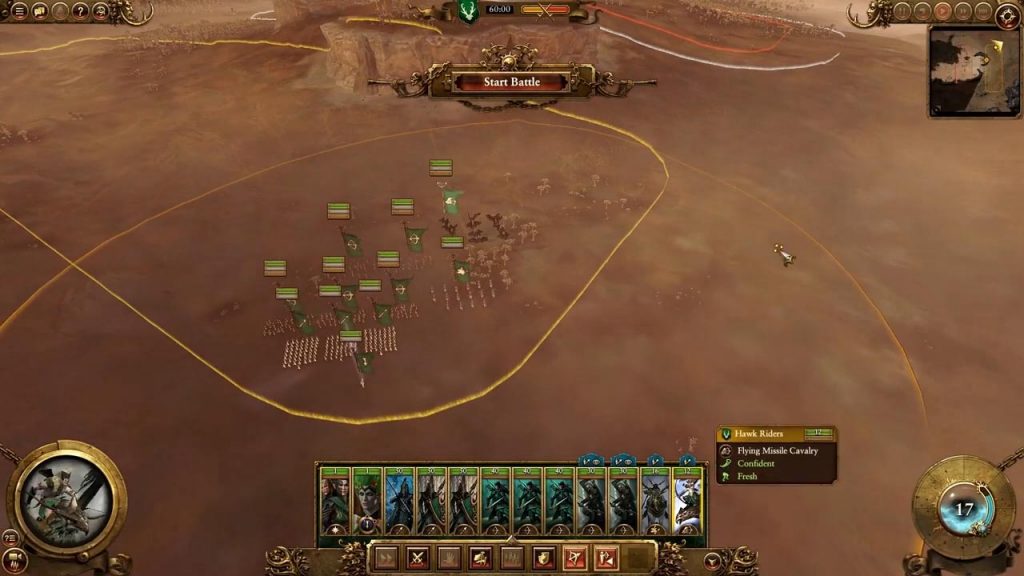 The mouse and keyboard controls come naturally to me, and work seamlessly in the Boosteroid browser app… at first. I did not notice issues when navigating menus or using hotkey shortcuts. However, the precise motions required to position your troops quickly in the heat of battle were getting lost over the stream. I attribute this to the vast distance between Ohio in the United States and Bucharest, Romania, where I am streaming the game from.
Considering some of the control patterns that are required to get things right, losing one of the inputs can be catastrophic. In the span of a second I might, Left click-hold, drag a selection box, release left click, move mouse to a desired position, right click-hold, drag mouse along angle I want the units to face and then release. If any of those precise movements are out of order or lost, then the whole action is failed and the warriors are now doing something stupid instead of getting in position to protect their mates from certain death. And in a game like this, one severe loss can cascade into a frustrating defeat.
The Boosteroid Verdict
Boosteroid went from being "Hey, there's another cloud gaming service trailing behind the Big 3" to "Wait, someone is finally letting me play Total War: Warhammer 2? I'm trying it out!" I was pleased by the ease of setup and the smoothness of the experience up until my latency started to catch up to me in the thick of battle. Not being able to harness the full potential of Total War: Warhammer 2's graphical potential is a bit disappointing, but the ability to play such a hardware intensive game remotely is a great thing.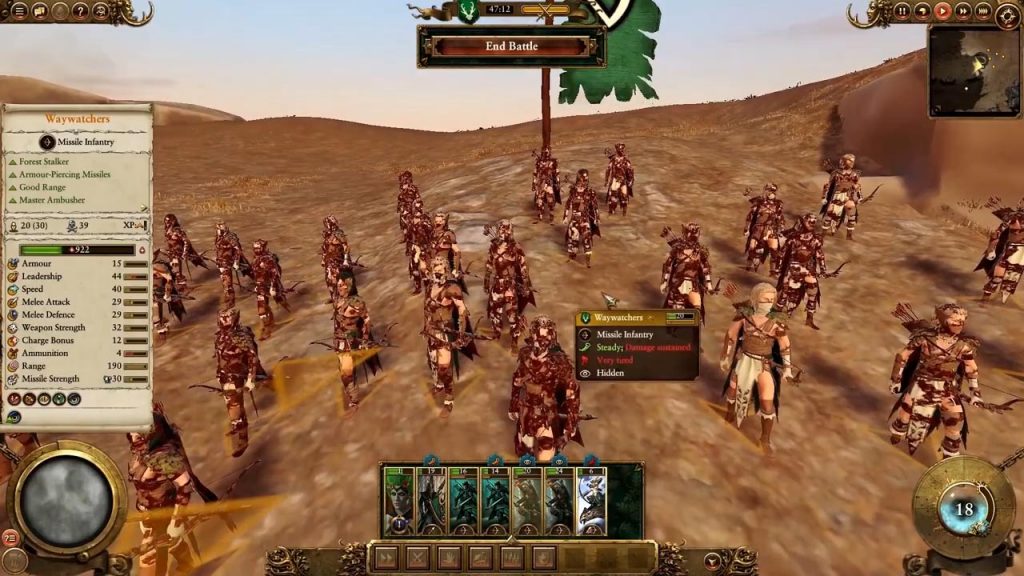 Fellow residents of the Americas and Australia, we'll have to wait for servers that are closer before we can get the most out of Boosteroid. We will be watching your exploits with interest, young Boosteroid.
For the latest news, gameplay, and comparisons on Cloud gaming including Boosteroid, subscribe to our You Tube channel and stay tuned here at the only place where you can do battle in gaming heaven – Cloud Gaming Battle.