The Rockstar Energy drinks have been around for awhile. They got their start in 2001 and have never looked back. Since then they have a viable percentage of the energy drink industry and have been growing ever since.
The recent craze is all about the going zero calories. The Rockstar Pure Zero line is their zero calorie line which has a long line of products and flavors. We have one of my favorite Rockstar Pure Zero flavors – Punched. Let's go into why this one is one of my favorite Rockstar drinks.
Taste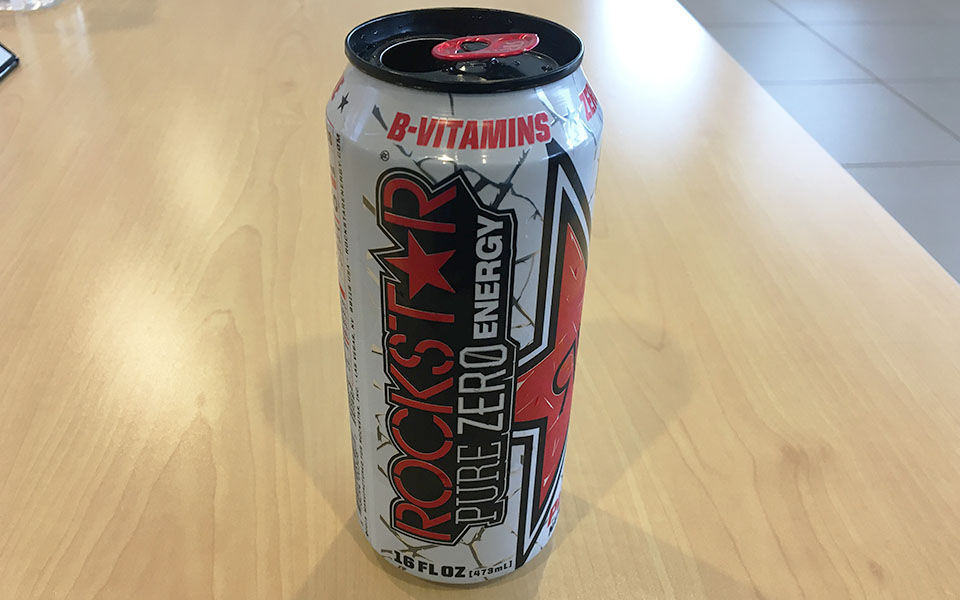 The Punched flavor is probably my second favorite Rockstar Pure Zero flavor. There are a number of others that I do like from this line that we may talk about in the future.
I think Rockstar really nailed the Fruit Punch flavor of this energy drink. Now, they say it's made with natural flavors but natural flavors aren't what people think they are. There is no real fruit juice in the ingredients or any mention of natural fruit ingredients in the Nutritional Facts so I'm pretty sure everything is completely artificial.
If you are a fruit punch flavor fan like me, the Punched flavor really hits the taste buds well. Give it a try.
Effectiveness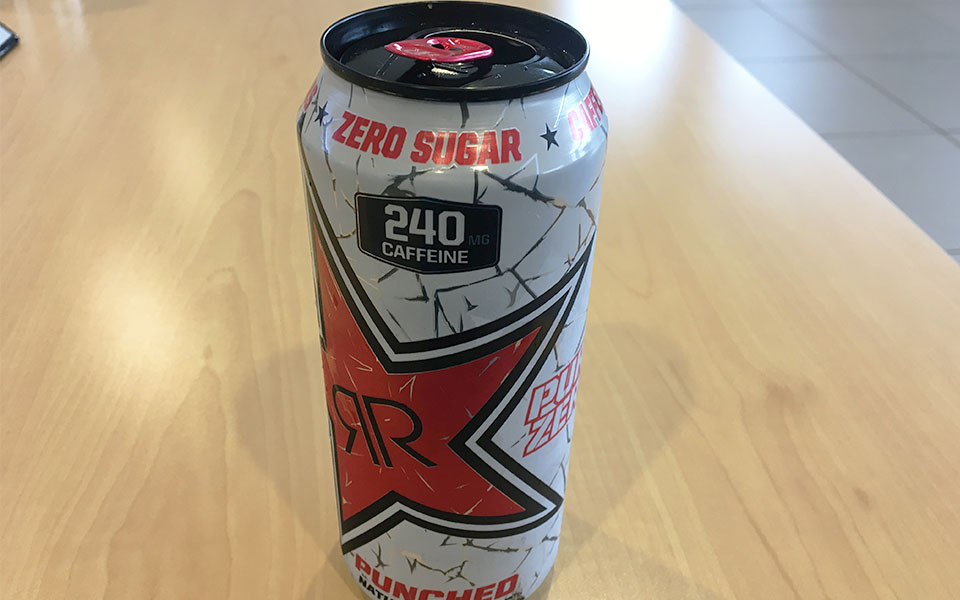 If you know Rockstar, you will know their energy drinks contain some of the highest amounts caffeine among most of the other energy drinks in the industry. The Rockstar Pure Zero line is no exception.
This one can has 240mg of caffeine. I try to limit my caffeine intake to about 300mg a day so 240mg is pushing it. Because Rockstar Pure Zero drinks are so high in caffeine, I make sure to limit any other caffeine sources in my day. They might taste good but I do feel like sleeping in the night.
If 240mg of caffeine is not effective enough, you might have a caffeine issue. It does have a crash element to it though. This usually makes me avoid the Rockstar brand on a regular basis. I'll drink one from time to time when I feel like going all out on a game or activity.
Ingredients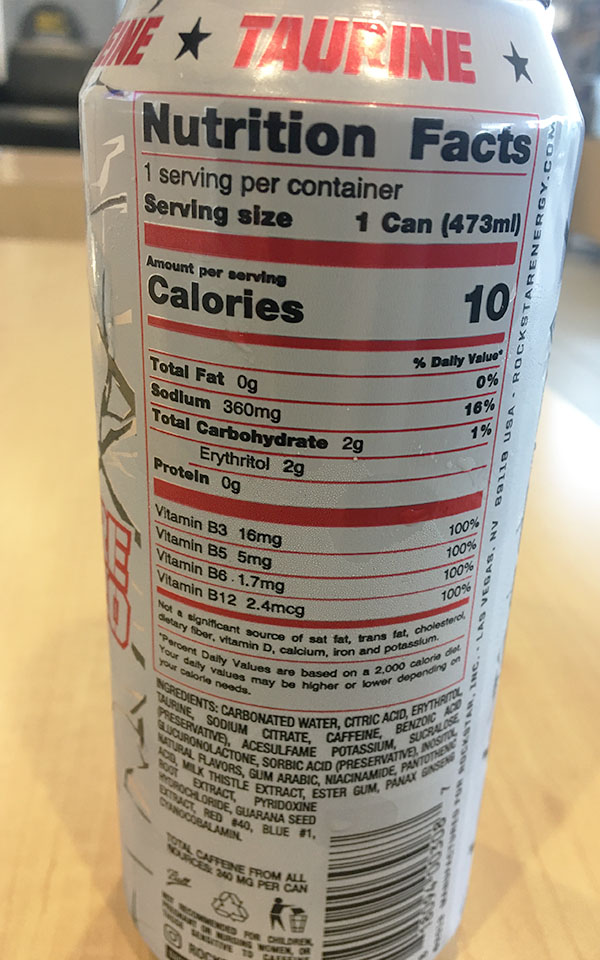 The Rockstar Pure Zero Line of energy drinks has the usual energy ingredients as a lot of other brands do like the Monster brand.
Let's take a look at the what's in the can that is supposed to give you a burst of energy.
Taurine – This substance is an amino acid that regulates the amount of minerals and water in the blood. It also supports neurological development.
Guarana – This ingredient is the caffeine source of the drink. It has one of the highest sources of caffeine in any plant.
Panax Ginseng Root Extract – This Asian ginseng plant has been known to help brain function and blood flow in general
Erythritol – This is primary sweetener used flavor the drink. It's a sugar alcohol which acts as a sugar substitute
Pyridoxine Hydrochloride – The B6 Vitamins
Where to Buy
The best way to get the best bang for your buck (because energy drinks are expensive) is to buy in bulk. If you just want to try it out, go to a store or gas station and try one. But if you know you are going to buy and bunch of these, buying in bulk is the best way to go.
Amazon sells these in bulk for a decent price. Purchase them with a monthly subscription and get them at an even better price. Check out the bulk Rockstar Pure Zero Punched 24-pack below
Rockstar Energy Drink Pure Zero Energy Drink, Punched
Party like a rockstar! Rockstar is designed for those who lead active lifestyles—from athletes to ROCKSTARS! Our POTENT ENERGY BLEND includes Caffeine, Taurine, B-Vitamins, Ginseng, and Guarana. Explore our more than 25 flavors; including 0 calorie, 0 sugar, and 0 carb options to fit your lifestyle.

Overview
Rockstars are pretty powerful. For general health, I wouldn't drink more than one of these in a day. You could easily get some heart issues with more than one so that's why I say this. So just be on the look out. If you are only having one here and there, enjoy it. It is great to have during a long session of intense gaming!
I believe this line of Rockstar is one of the most flavorful out of many of the other energy drinks out there. If these were available as just a regular drink without the energy ingredients, I would easily drink many a day! Try one, especially the Punched flavor. You can't go wrong.