Shadow is a cloud PC service that provides a powerful Windows PC that you can access remotely from the cloud. They are widely known in the industry as one the leading cloud gaming PC services on the market. They offer their own app built in-house to provide access to their cloud PC for nearly all devices. And with their newly upgraded gaming tier – the Power Upgrade, Shadow can run most of the latest games with ease.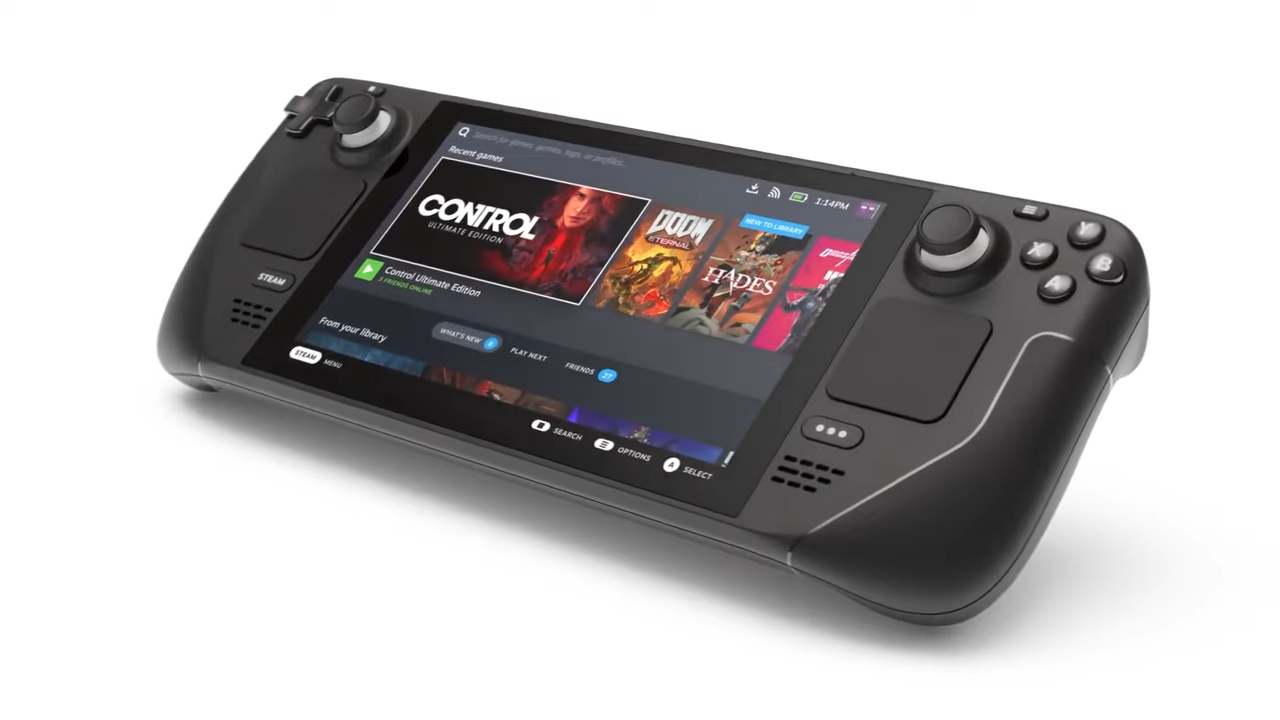 With the Steam Deck gaining a ton of traction with being one of the best handheld PC options, using your Shadow Pc on Steam Deck should go hand in hand. Let's get started installing the Shadow app on the Steam Deck.
Install Google Chrome
Installing the Shadow app is pretty straightforward. You will need to do this is Desktop mode and you'll need to download Google Chrome for signing in to your Shadow account. More on why later.
Go to the Discover mode, and search for Chrome and install it here. Feel free to launch it and make sure to set it as the default browser.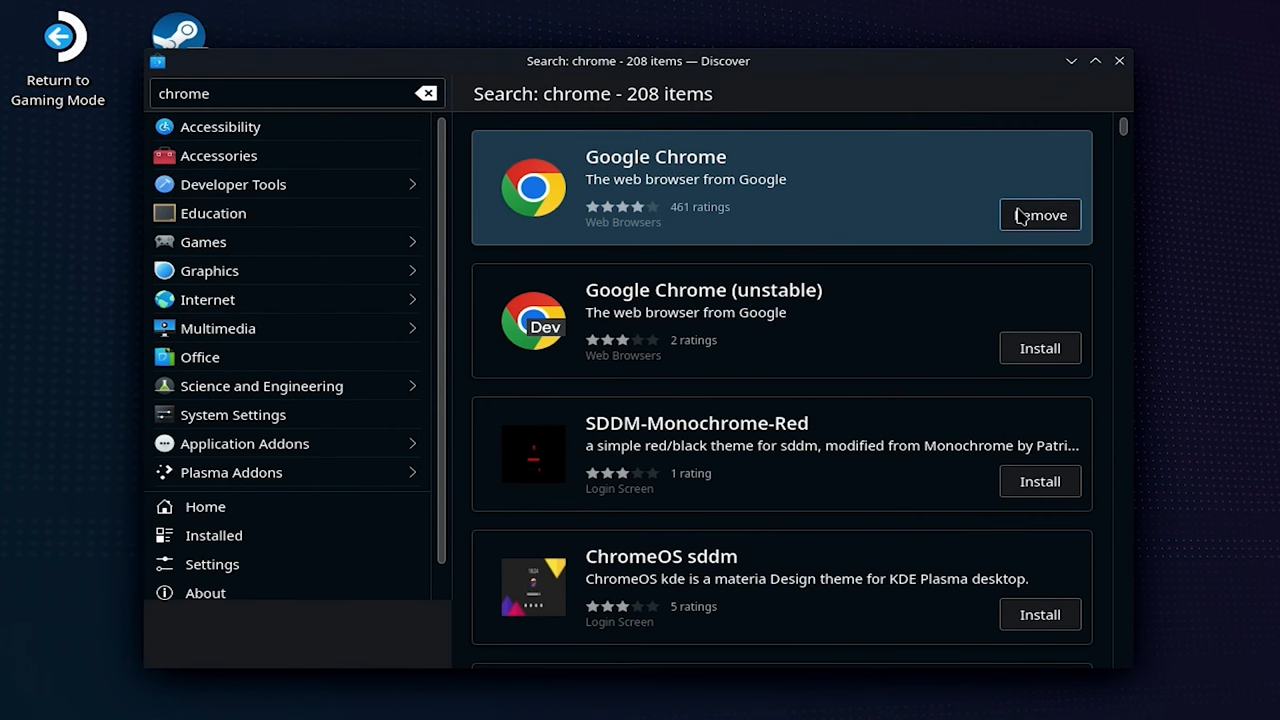 Get the Shadow App
Next, go to the Shadow website and go to the Downloads page. Download the Linux app and then run it. Hit the login with browser button and Chrome should open up a new window to login. If you don't have Chrome and use, let's say FireFox, the Steam Deck will download the web page instead of go to it like this. Chrome will load the page you need. There might be other browsers but this is one of the easiest options.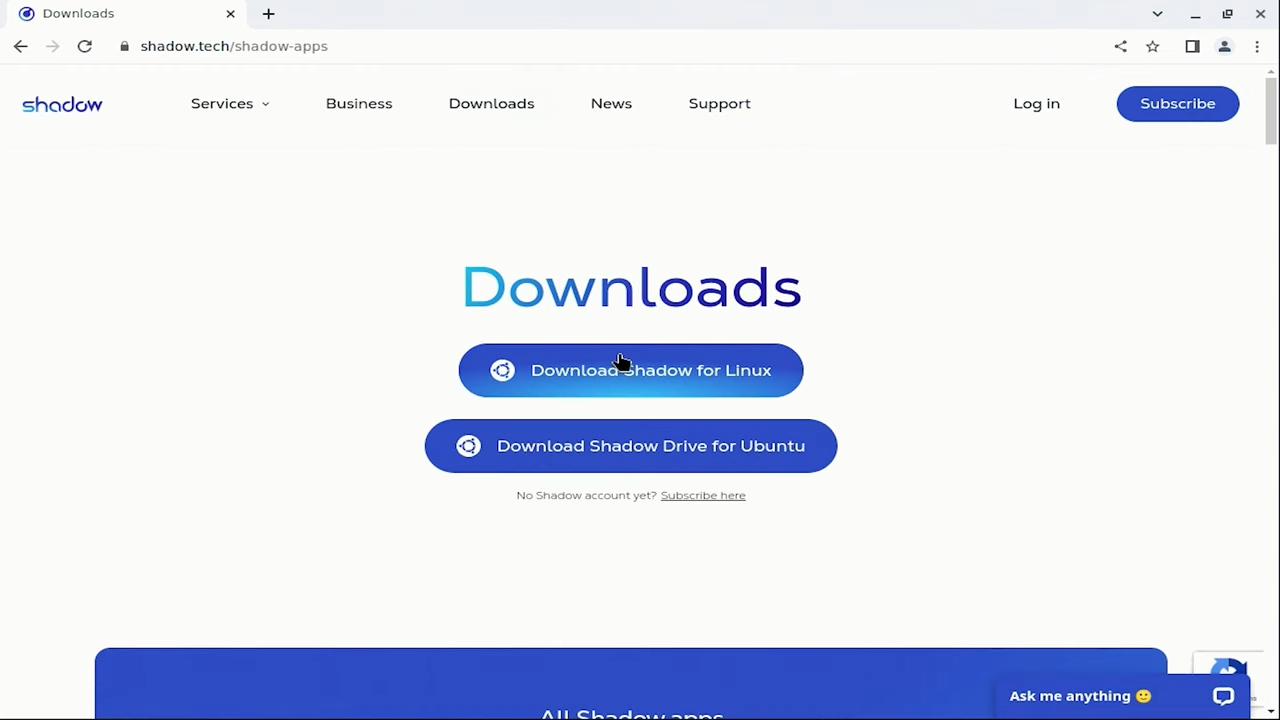 Once you have successfully logged in, the app will run a connection test. Once completed you'll see the Shadow startup dashboard as you would normally. If you are new to the Shadow app, we have a getting started guide here.
Hit the Start Now button get into your machine. You might have this red line pattern over your video. You'll need to stop your stream and change this one setting. Go to the Video & Display section then go to the Advanced settings. Change the Decoder to "FFmpeg". Start your stream and you should be good to go.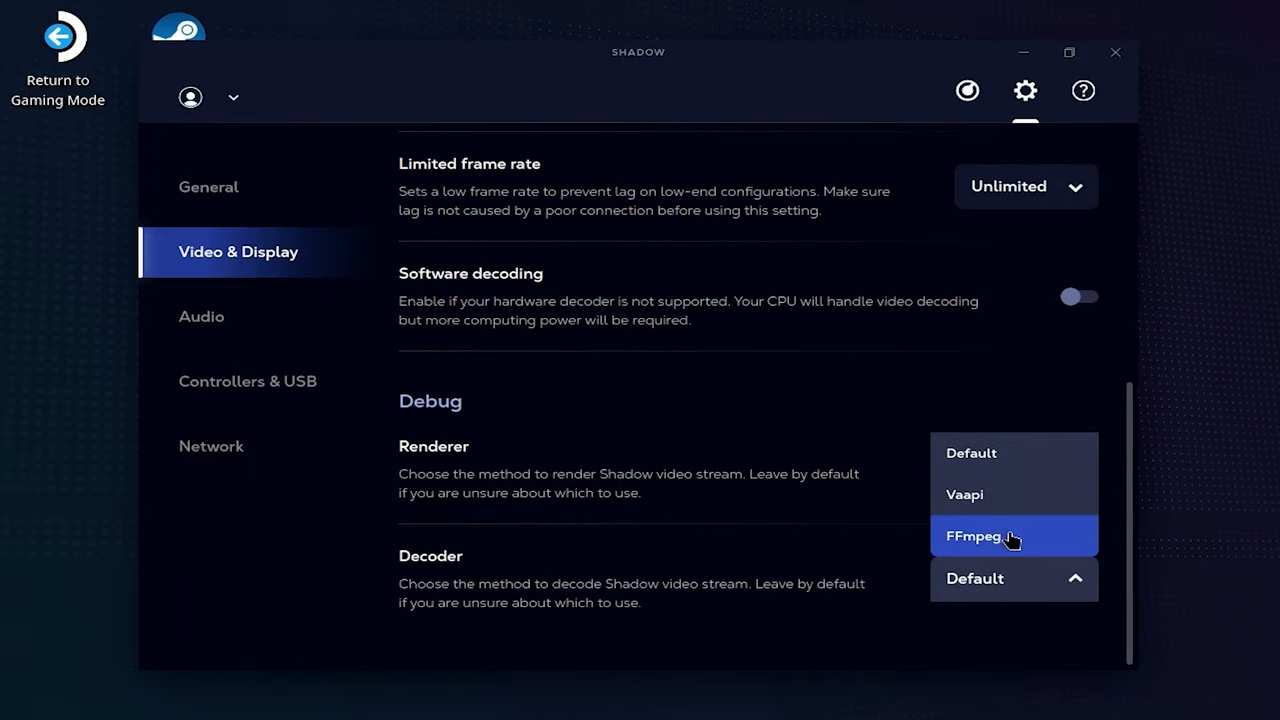 Shadow recognizes the Steam Deck as a controller. Activating the mic made the app go a little crazy and I couldn't disable it. But of course I didn't have an actual mic plugged in so I'll have to keep testing this with different microphones.
Overview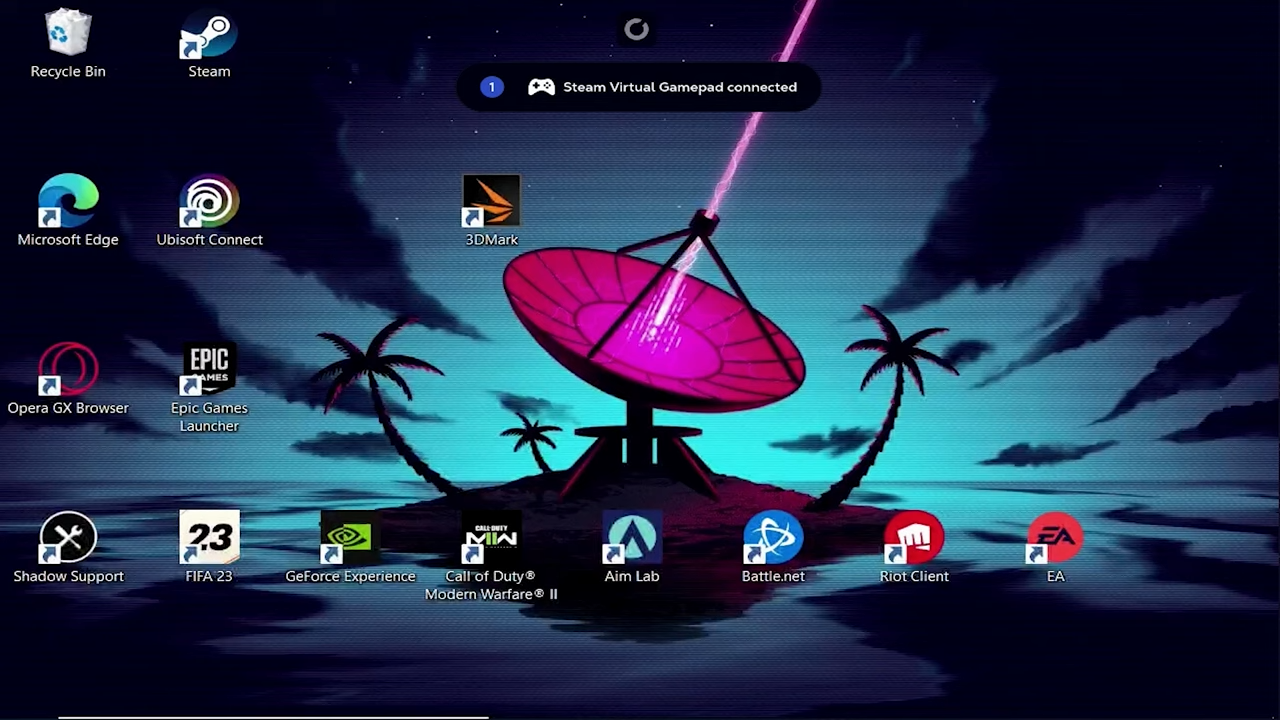 Overall, The Shadow app works pretty well and integrates with the Stead Deck quite effectively. Please note that the footage here is larger than the default Steam Deck resolution because this display is extended on my capture card.