NetBoom is a cloud gaming company based in Singapore. We consider NetBoom an Own It, Play Pickup n' Play Cloud Gaming platform which means you have to own the games to play them on this service.
Want to see what kind of hardware NetBoom is running? Now that they launched their PC Mode, I was able to get all their system information and run some benchmarks including a 3D Mark score. Let's see what NetBoom is running.
System Information
I was decently surprised to find NetBoom servers are running pretty decent hardware. First off, the NetBoom infrastructure is based on software from the company NetZoneSoft which is a Chinese based company. They call their system a "diskless" setup otherwise known as PC virtualization. It looks like they haven't updated their website with up-to-date info since 2006.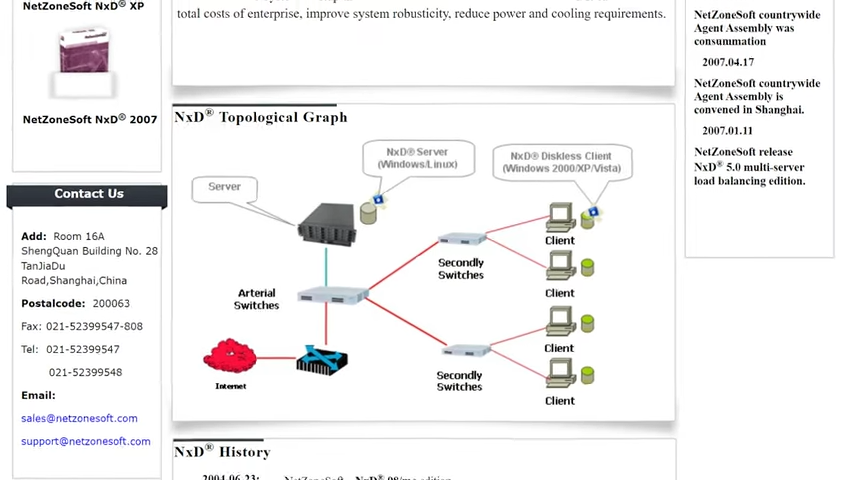 It seems like they also use a NetZoneSoft program called GameBase or GameMenu to deploy games on their system but I could be wrong about this.
Operating System
They are running on Windows 10 Pro. I am surprised it's not Windows server but that might not be how the NetZoneSoft NxD software works. Every client might use an individual Windows 10 license.
Processor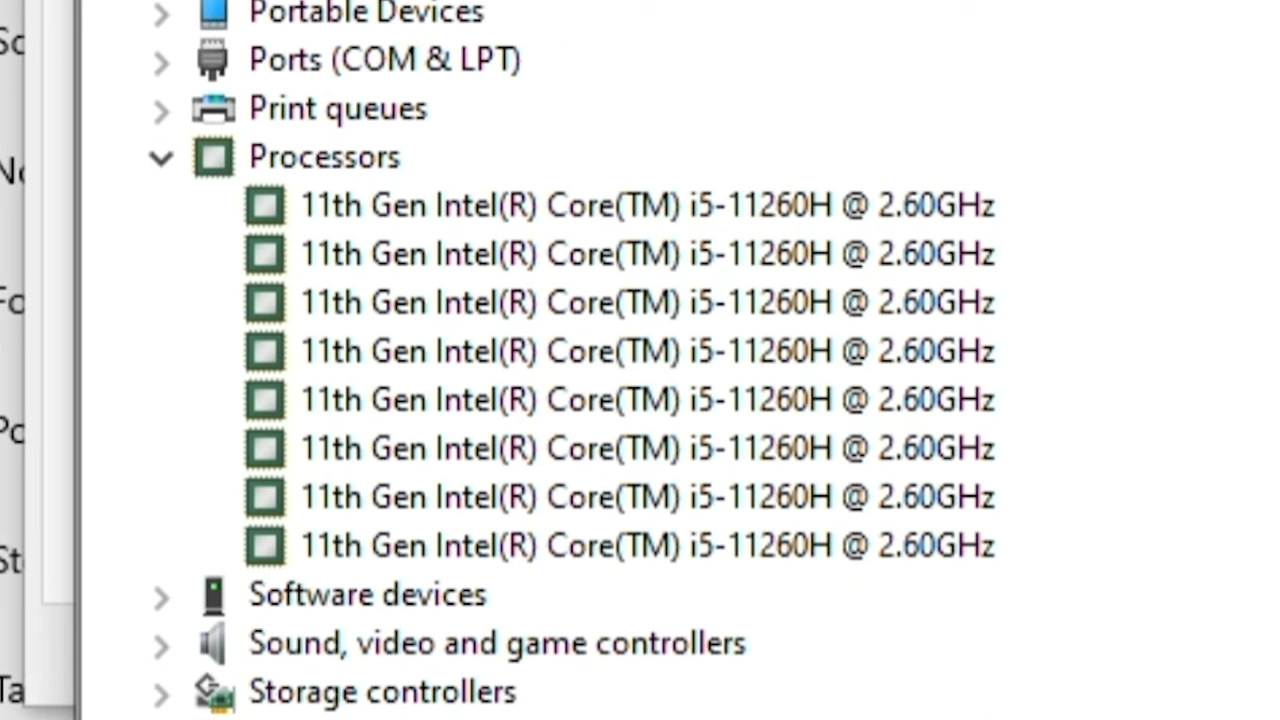 NetBoom is running the Intel Core i5-11260H which is a 11th generation Tiger Lake Laptop processor. Even though the Microsoft settings indicate that it is an Intel Xeon Skylake Processor. It is clocked at 2.60 Ghz and rates high on the PassMark benchmark website. It seems like the virtualization process displays desktop or laptop hardware for every instance. The actual hardware is running on the server.
Graphics Card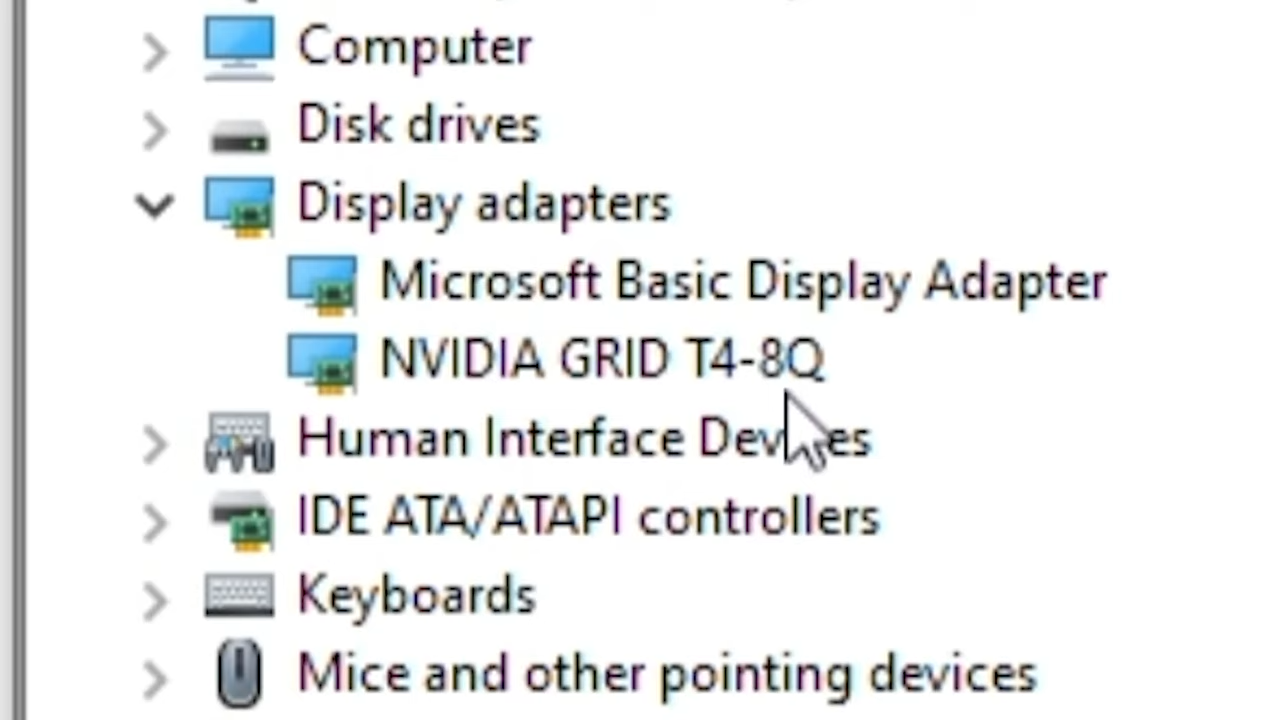 This instance is running the Nvidia Tesla T4-8Q which is a virtual workstation GPU designed to run multiple display instances. The T4-8Q is designed to handle up to 4 virtual displays depending upon configuration. According to the games we benchmarked, the Tesla T4 is comparable to the RTX 3060 in terms of performance.
These instances are also running 16 GB of RAM.
Game Benchmarks
Speaking of benchmarks, we ran the in-game benchmark for Cyberpunk 2077 and Far Cry 5. These two games are decently demanding and NetBoom hardware seems to hold up but that's not the problem.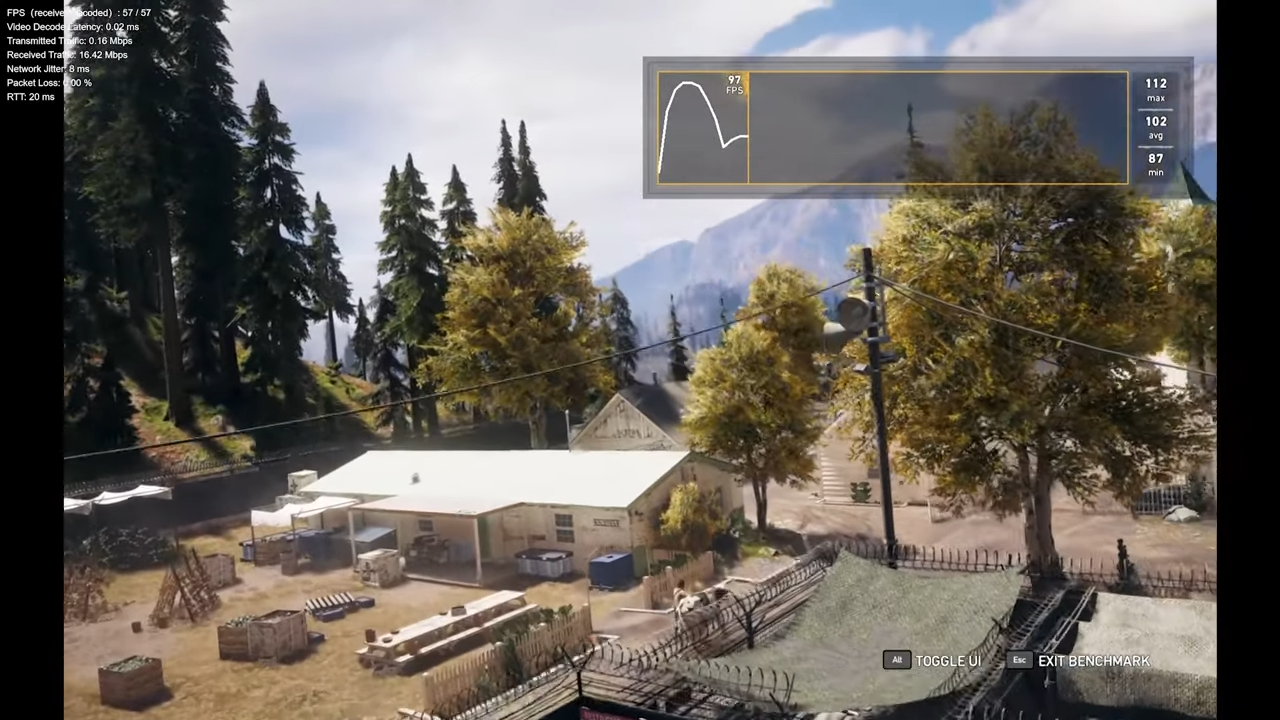 The problem is the stream. It seems like there is a bottleneck in their system so the stream isn't able to handle the power of higher-end games like Cyberpunk. The choppiness is bad. You can see similar results on Far Cry 5. The stats are nice though. The stream just doesn't reflect it.
3D Mark Score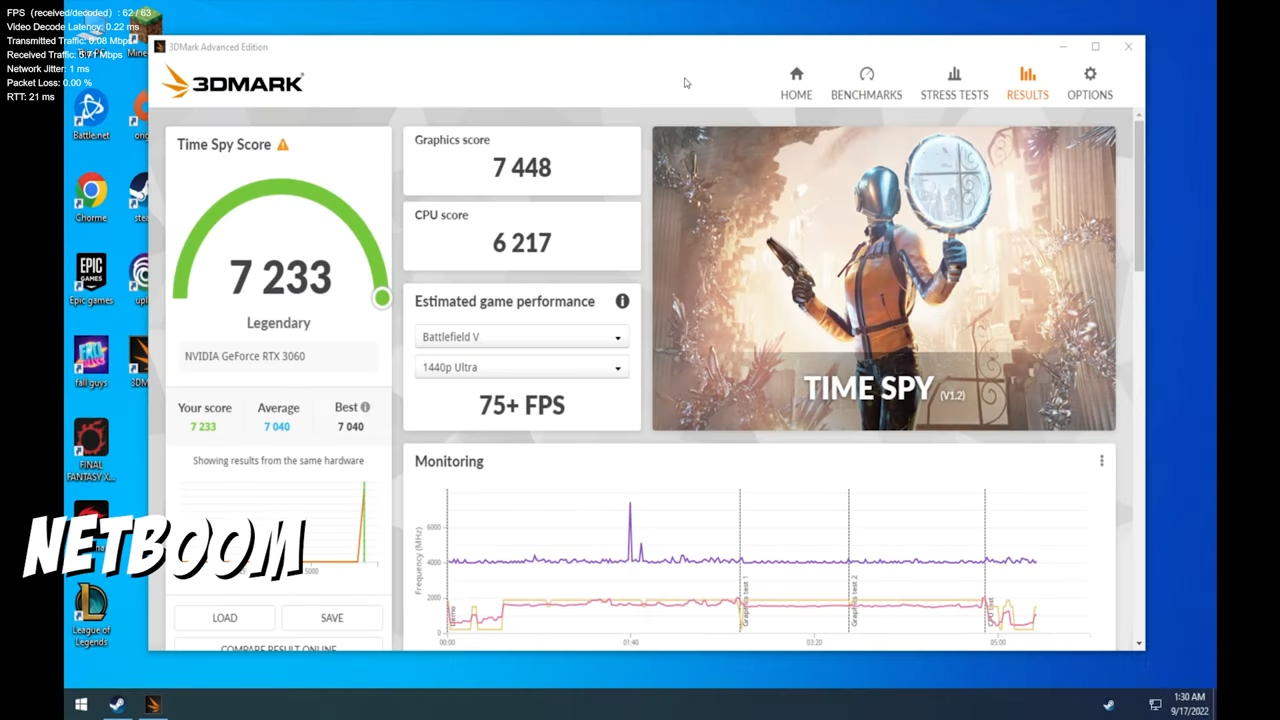 We were also able to install and run 3D Mark to get a benchmark score. Once again, the stream doesn't reflect what the PC is actually running. It's a real shame too because the 3D Mark score for these machines rank higher than the current base Shadow machine.
Overview
NetBoom has decent performance for most games but their stream is holding them back. If the stream software is as old as this website, it's time for an upgrade NetBoom. I hope they figure this out soon because this will really put them on the map once they solve this issue. Look out Boosteroid.