So you were a hardcore Stadia user and the shutdown news blew your mind and…your heart. As history has shown, Phil is not going to care about your video game experience. How to deal with a breakup? Go on a SHOPPING SPREE! And since Google is actually being a standup company by refunding Stadia hardware, games, and DLC, you might now have the funds to find a new love….with another cloud gaming platform of course.
Option Types
So what are your options? Stadia is known for being what we called a Hybrid Pickup n' Play platform. It had membership Exclusivity within the platform & you were able to buy your own games if you didn't want to become a member.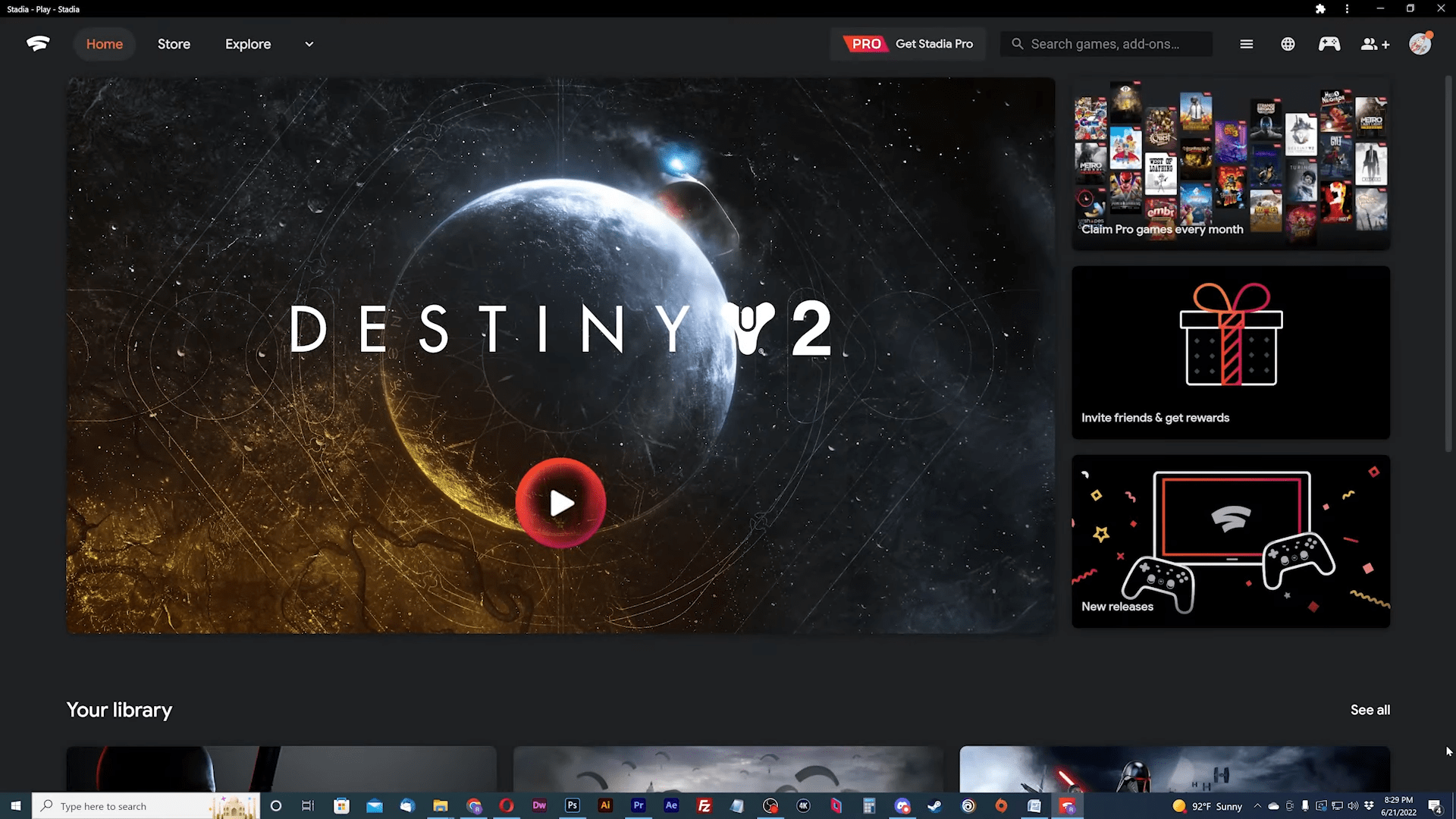 Because of this, you are not able to take your games with you. That's why you are getting your money back.
Own It, Play It
The other very popular types are what we call the Own it, Play It type where you buy games on third-party game distributors like Steam and Epic Games among others. Platforms like GeForce Now and Boosteroid are your going to be your best bet for playing games from these distributors – especially the free games like Fortnite, Genshin Impact, Apex Legends, CS:GO, Rocket League, etc. For most Stadia players, this is where I see you ending up.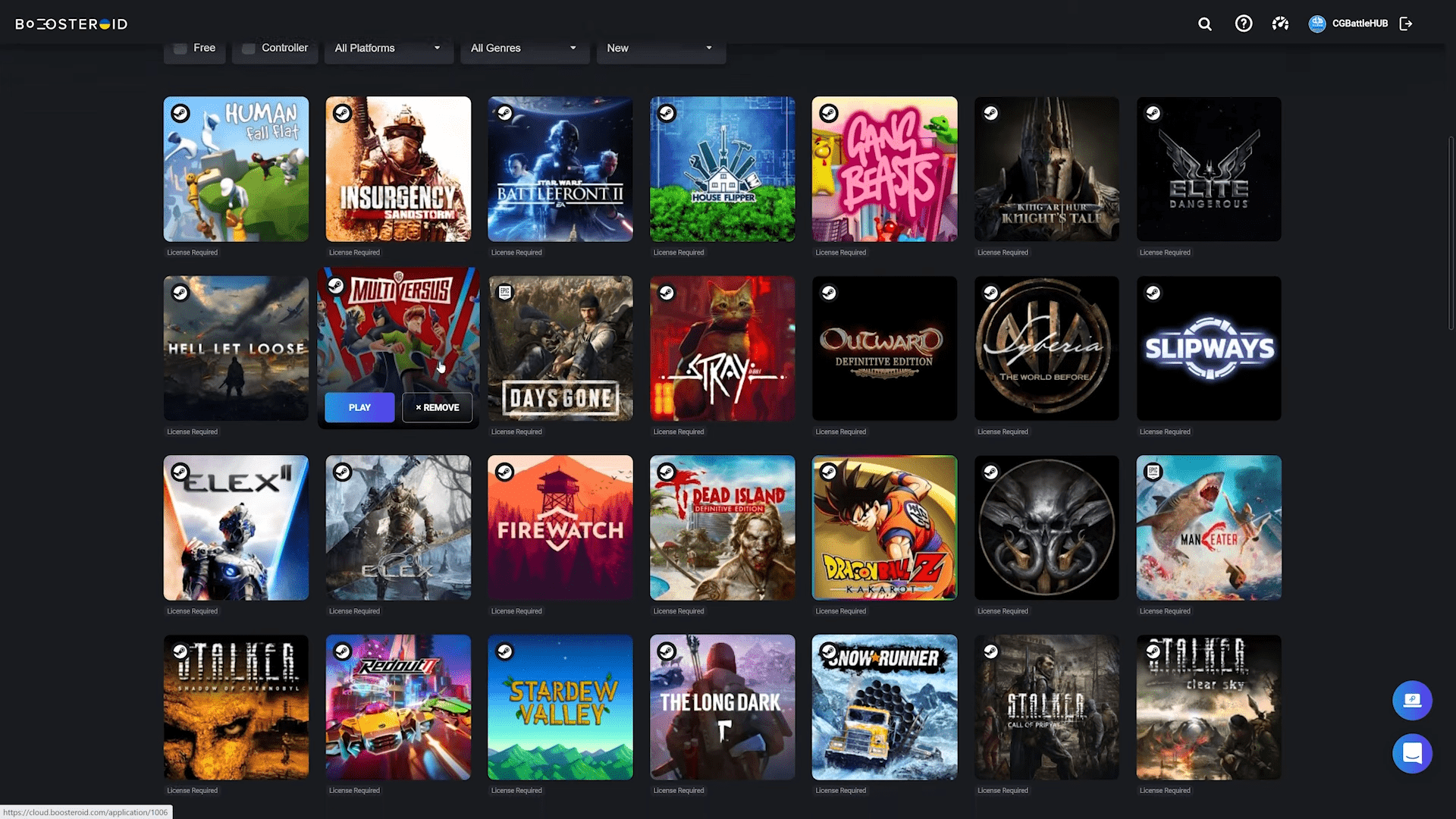 What is great about this platform format is that none of these platforms own your game. You are just playing the game through their platform. This means that if GeForce Now doesn't work for you, you can play the games you own on Boosteroid because they have the same model with many of the same games. This also means cloud saves are transfer over too.
So how do you get started? Get yourself a free Nvidia account so you can see all the games GeForce Now has for free. Do the same for Boosteroid. Then, get a Steam and/or an Epic Games account and add all the free games you can from those platforms that you found on GeForce Now and Boosteroid. Feel free to buy whatever games you want on these platforms from the money you get back from Google. Here is a great time to buy Cyberpunk 2077 which plays great on these platforms – especially on the GeForce Now RTX 3080 tier.
Now here is the catch, Boosteroid doesn't have free tier BUT GeForce Now does. Now that you have Steam and Epic accounts to play these free games and the games you might have bought, you can try GeForce Now to instantly play these games. If you are looking for a full review of GeForce Now, check out this link.
Boosteroid might not have a free tier but they are known to have the best game library of the two. The Call of Duty series, the GTA series, FIFA, Elden Ring, Red Dead Redemption, God of War, Spider-man, the Batman Arkham series, Fall Guys, and many more. You do need a subscription to play and you actually have to own these games but, this is the best way to Warzone on any platform that Boosteroid supports including mobile. For a full review of Boosteroid, check out this link.
I highly recommend finding these cheaply on websites cdkeys.com or humblebundle.com.
Exclusive Cloud Platform
Now if you don't want to bother with any third-party distributors, you'll want a full Exclusive type of platform like the Xbox Cloud Gaming Platform or Blacknut.
The Xbox Cloud platform is part of the Xbox Game Pass Ultimate edition. You pay for a monthly subscription of $15 a month, and get access to select cloud games from the Game Pass library. Heck, they offer Fortnite for absolutely free by just signing in with your free Microsoft account. For a full review of Xbox Cloud, check out our link above.
Blacknut is a platform that also has a monthly subscription and you get access to 500 games on the platform with no additional purchases. Check their website for a list of all the games.
Most of them are indie so if you really into the indie games on Stadia, this is your platform. We have a getting started video on Blacknut if you are interested. The signup link is also in the description.
Overview
Let us know if any of these options work for you. I think everyone can find a suitable replacement for Stadia or might even find these replacements better than Stadia.