By now, you might have heard the news that Google is "Deprioritizing" Stadia. What does this mean for the platform and should you bother investing your time with Stadia?  We have a lot to cover with this so let's get started.
Our Previous Remarks
We made a Before You Buy video last year and this one will be a completely different story. That previous video was a pure speculation video based on some of the promises Jack Buser, who was Google's Director of Games and now has moved from Stadia to Google Cloud, said that they have over 400 games planned for the platform. Did they have game releases? Yes. Do they signify Stadia of being a worthy gaming platform to be in competition with leading platforms Xbox and PlayStation like they were initially expecting? Not even close.
What gets me is that Jack made it seem like we were getting the good stuff. More AAA games from various developers and extremely popular free to play games like Fortnite or Call of Duty Warzone as he obviously leading us on with. How many free-to-play games are there on Stadia since then….6. I don't count the Hitman Starter Pack. That's just an extended demo.
Stadia's Problem
The idea of Stadia is for people who are sick of downloading full games, constantly updating games on a console, and want to play their games instantly. Players like these are well invested in their platform. They are only going to want to switch platforms if the games are worth it whether it is cloud based or not. Google marketing apparently didn't understand this about gamers.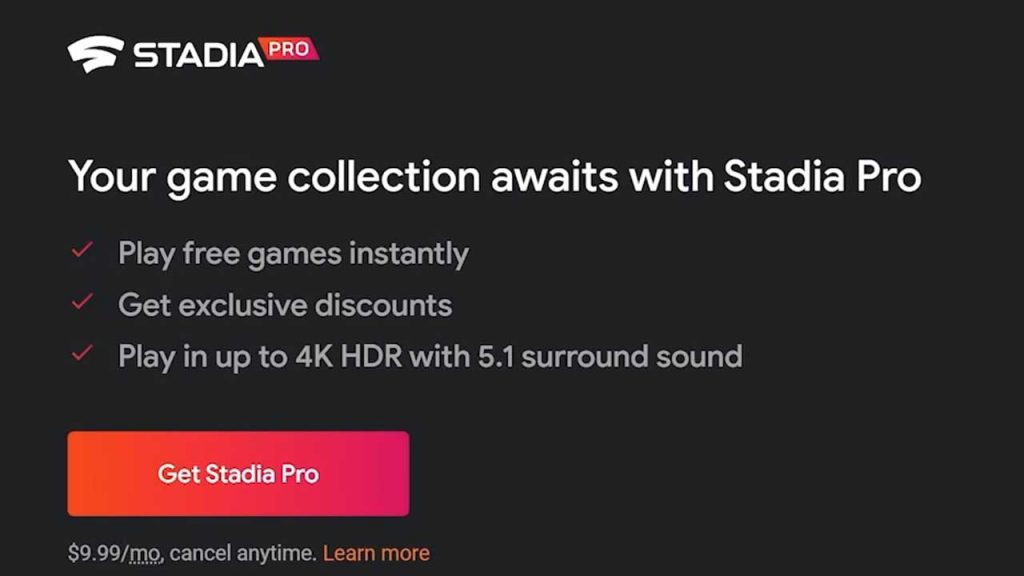 On top of this, the Stadia model is absurd. No one wants to pay a $10 a month membership AND pay for their game at full price. Granted, many of the games on Stadia are discounted if you are a Stadia Pro member but you get my drift. I think this model would be better: $10 a month access to ALL the games on the platform or if you don't want to be a monthly subscriber, you can just pay for the game full price. I think this could work well. Xbox Game Pass is similar and I think it works well.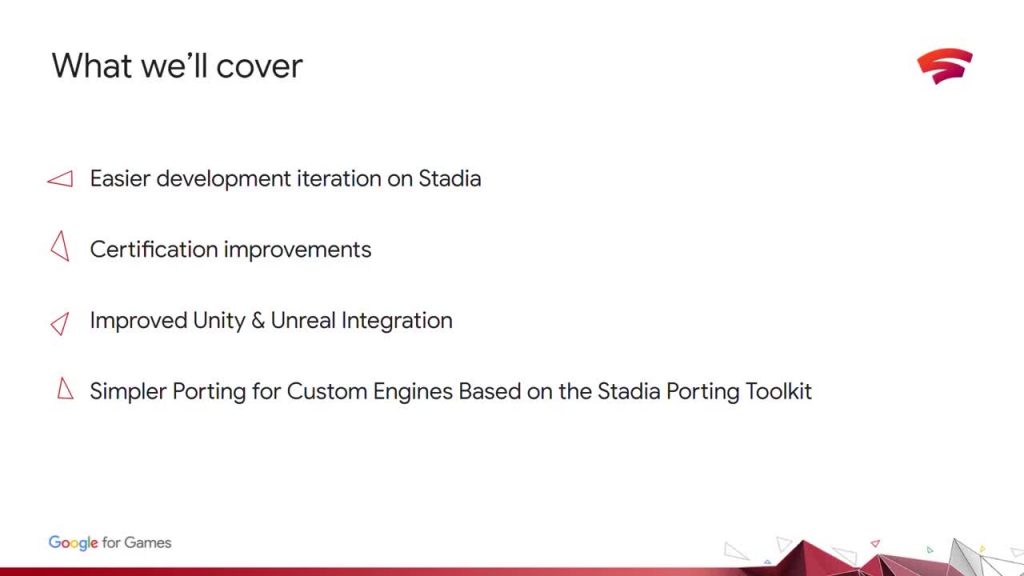 Another big problem with Stadia is that it was a huge hassle to get games developed on the platform. With the Stadia Keynote last July, they indicated that they are making it much easier for third-party developers to come in and make Stadia games since it was a horrible process for game developers in the beginning. The problem is that it's too late! We probably would have had a ton of other AAA games on Stadia if the development process wasn't so tedious for developers from the start.
Why Competitors Work and Stadia doesn't
Let's face it, Stadia out the gate bit off more than they could chew. This is not a technological hit – this is a marketing hit. Google was so far up their own ass that they thought people were going to instantly drop their Xbox, PlayStations, and gaming PCs in order to play the games on Stadia. This just shows how out of touch they are with the actual gaming community they were trying to appease.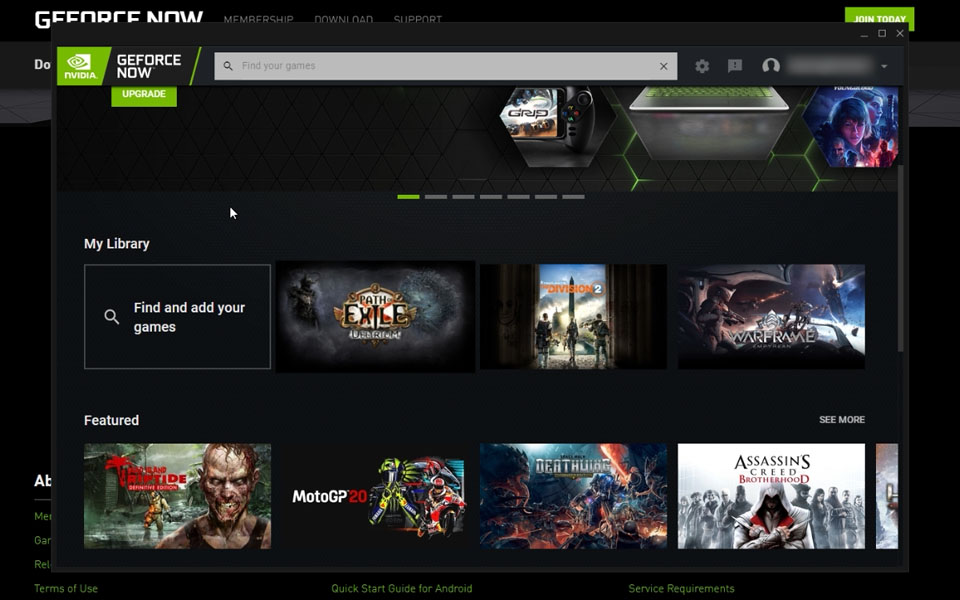 One the biggest reasons GeForce Now works for PC gamers who want to transition to cloud gaming is that they integrate with the game distributors that PC gamers are already dealing with. Have a giant Steam or Epic Games library? Play them on GeForce Now for the most part. The risk is very low for people trying to get into cloud gaming because they don't have to invest much to play what they want to play over the cloud. Nvidia gets it, Google does not.
Google Stadia Technology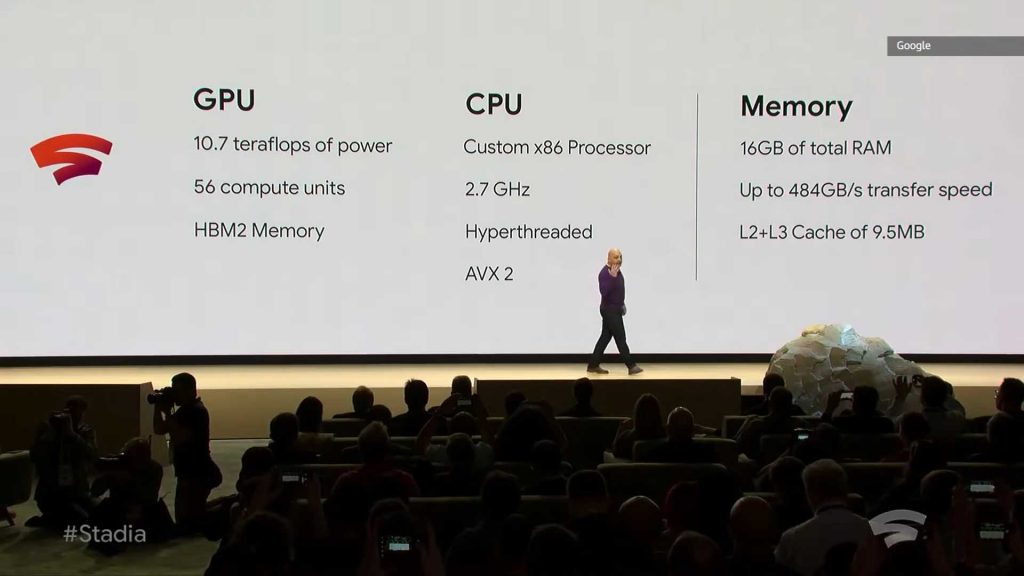 When it comes to the tech of Stadia, Google was on point. The specs for the GPU are this:
10.7 teraflops of power
56 compute units
HBM2 Memory
The GPU is a custom AMD Vega 56. Many have speculated that actual unit is the AMD Radeon Pro V340. This card is based on the "Vega" architecture which is optimized to deliver extreme performance in multiple user virtualized environments. So extreme in fact that virtualized users can games in 4k resolution.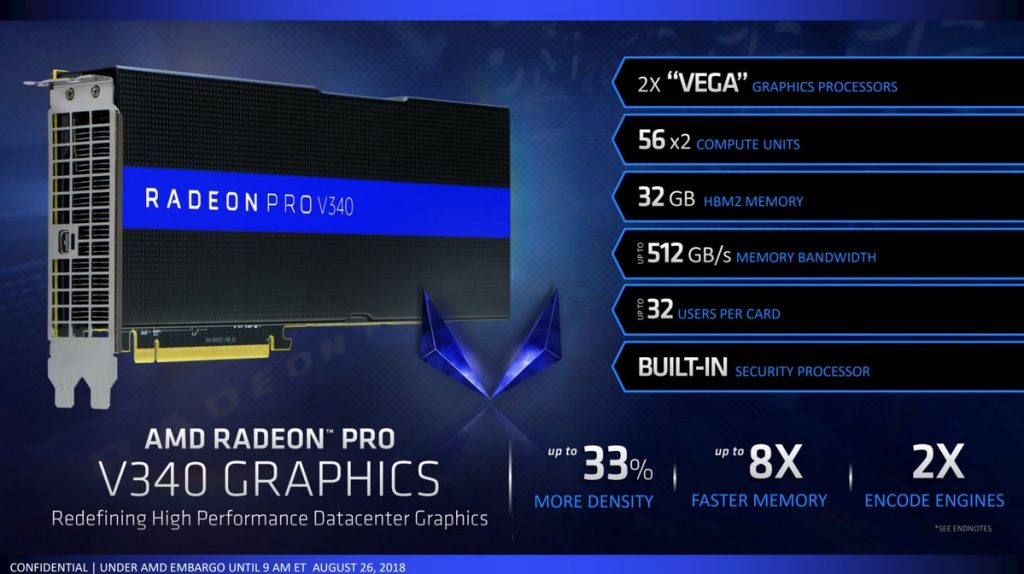 The specs for the CPU per Google:
Custom x86 Processor
2.7 GHz
Hyperthreaded
AVX 2
It has also been reported that Stadia uses a custom Intel CPU. No one truly knows of the exact Intel model but it is speculated it is a version of an Intel Xeon Skylake X suited for multi-user gaming.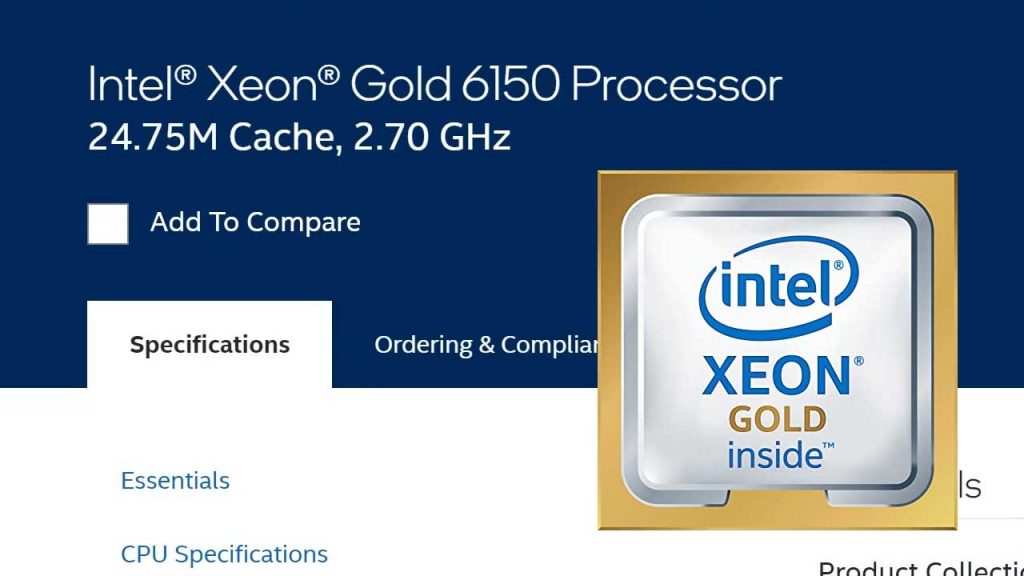 Stadia Latency
Since this is a Google platform, latency is also very low due to the thousands of Google Edge Nodes that are located all over the world. Hundreds of them are in the United States alone which almost guarantees an extremely fast connection better than any other platform to date.
Stadia is also compatible on desktops through a browser, on iPhones, Android devices, and now going to be deployed on TV brands as an app starting LG TVs. Just plug and play. Google has been dedicated to get support on many other devices as well with a roadmap of improvements down the line so Stadia really isn't going anywhere soon.
The Future of Stadia
With all this great cloud gaming technology, what is Stadia plan now since it will be focusing on white-labeling? What this means is that they will be offering a majority of the Stadia tech we just talked about to companies who want to develop their own cloud platforms but don't want to invest in the hardware associated with it. This is where Google Cloud and Google Stream comes in. This is also why I think Jack Buser left Stadia to be the Director at Google Cloud instead.
By relabeling Stadia to Google Stream, companies like Vortex, which just got bought out by Intel, can decide to run their services through Google Stream and actually became a viable platform. Or Boosteroid starts using Google Stream with Stadia tech to play their games. Imagine them getting a 4K tier like GeForce Now. We would finally get a pickup n' play cloud gaming platform that runs Warzone in 4K (halleluiah meme). Is this what Jack Buser was referring to? Only time will tell. But for now, nothing really changes in regards to Stadia.
Overview
We'll get the 100 games that they promised us this year already in which 10 or less will be games will be games that the majority actually want to play. (Got em meme) That's why you don't see too many Stadia games presented on this channel – they are not popular. Now, instead of Stadia, we'll be looking forward to what others can do with the Stadia technology.
Maybe a company with a good marketing department can use this tech to their advantage. Let us know what you guys think in the comments below. Also, make sure to like the video and subscribe to get the latest news, gameplay, and comparisons on cloud gaming, and keep it tuned right here at the only place where you can do battle in gaming heaven – Cloud Gaming Battle.