I didn't think it was coming so soon, but Boosteroid released Total War: Warhammer 3 the day after launch. I'm excited to play because they are the first of the curated platforms that allows us to play this CPU and GPU heavy game and offers a great option to Total War fans who don't have a powerhouse of a PC ready to play.
Connection Test
My connection test showed what I usually get from Boosteroid: wide enough pipes for the data, but a long distance to talk to the servers. I say it every time: if you are closer to Romania, you will have a better experience.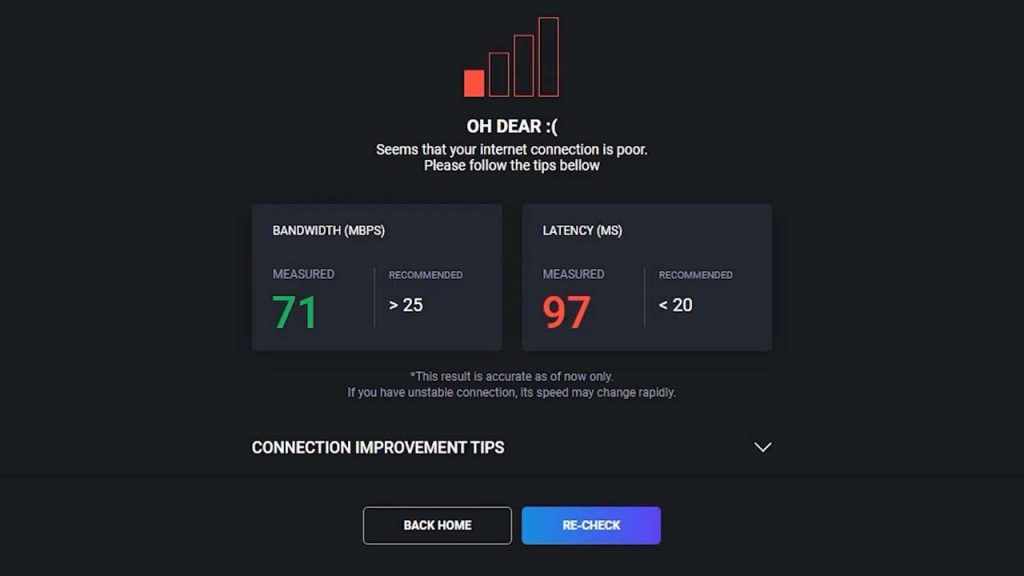 On the subject of that latency, Boosteroid missed their mark for releasing American Servers in November of 2021, but you can't say they haven't been updating and improving their hardware.
Graphics
To prove this point: Boosteroid has come a long way since we last covered Warhammer 2 on the platform.  In Total War: Warhammer 2, the settings were pretty mid and though the game functioned quite well, it wasn't up to the home experience if you followed the rules and kept the settings where Boosteroid set them.
This has changed for Total War: Warhammer 3. The default settings are set to Ultra. The game controls smoothly, even with my slow 10th of a second latency to the Boosteroid servers.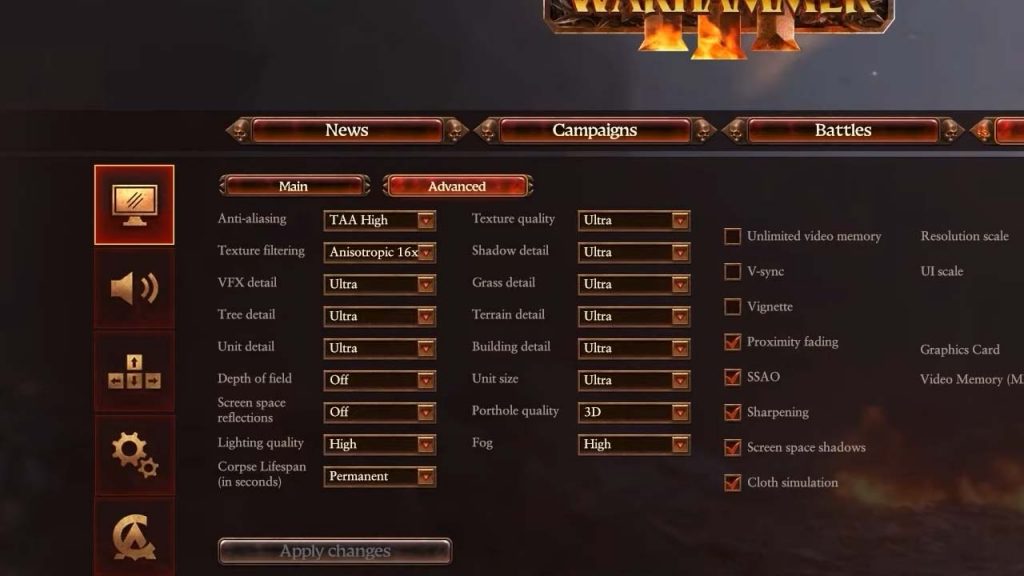 Five thousand miles of distance aside, I initially had few issues playing Total War. I did not have to adjust anything. The game loaded with no issues and I ran a few benchmarks. FPS tries to stay at 60, but drops near 20 at times and struggles to stay above 40.
FPS fanatics aren't going to like that consistent framerate drop. Personally, I don't like it, but I can live with it if the game plays well. Total War's infamous load times were faster than expected.
Gameplay on Boosteroid
I began playing the tutorial campaign as Yuri, as I had skipped it when I first started playing the game at launch.
As a side note: the tutorial is fantastic. The Total War: Warhammer franchise has been in need of a tool to teach new players since its original release in 2016. Total War: Warhammer 2 greatly improved on the first game, having leaps forward in graphics, gameplay, and enjoyment, but still was quite difficult to learn. Finally, Warhammer 3 has the tools to help bring new players into the fold. It has been sorely needed for the last 6 years. I had to learn many basics from LegendofTotalWar and Zerkovich that should have been taught in the game.
Audio was clear. I was enjoying the new music, voices and sound effects that the latest entry in the franchise brings to the table. Video on the other hand, was not as smooth at all times. Whether it was my stream or something else, you can see choppy animations…. lacking the smoothness you're looking for with motion in a game, even when the FPS counter reports decent numbers.
Even with the fps drops and the occasional choppy visuals, it wasn't a bad time. The game played well. The controls felt good. The visuals were there. Honestly, after my first couple hours, I had nothing but glowing reviews.
Problems
Multiplayer Issues
When testing the multiplayer battle was when everything went to hell. Whenever my friend joined my game, a hardlock would occur on the game's user interface. I tested it multiple times, restarted Boosteroid, restarted my PC and every time had the same issue: as soon as my friend joined the game, I could no longer click or access the menu or anything in my Boosteroid window. I was hard-locked out and had to shut the game down. Trying to reconnect, it stays bugged until Boosteroid closes Total War: Warhammer 3.
So onto the next issue: since the game closed and the session closed incorrectly, my campaign cloud saves were not correctly uploaded to the steam servers. Reconnecting to Boosteroid to try to salvage didn't work either – I was shown a new instance of Total War and my progress was nowhere to be seen: Meaning the hours progress in the campaign I was playing was lost. I'll have to start over from scratch. Extremely frustrating to lose progress in this way after dealing with User Interface bugs.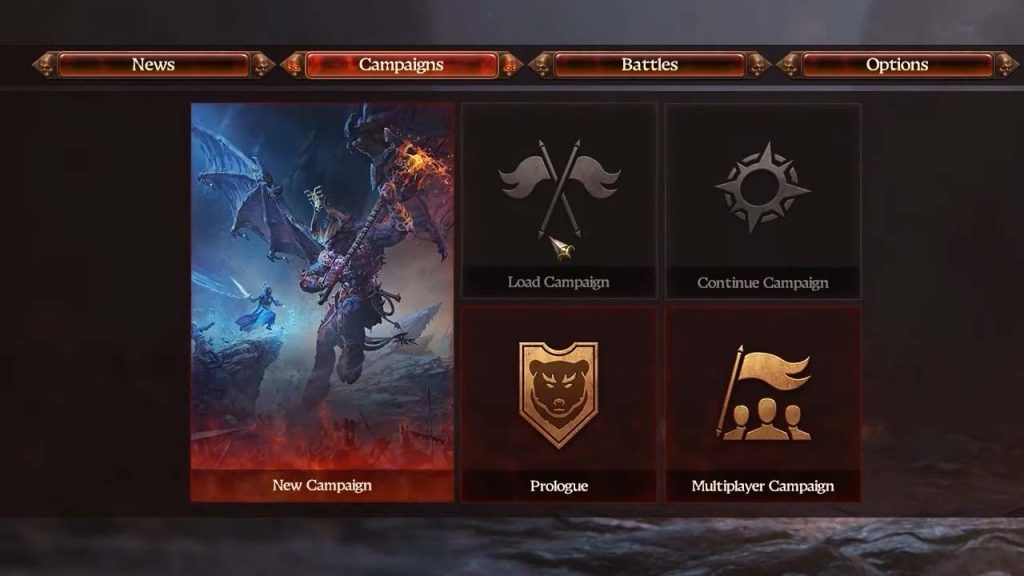 I played some multiplayer on my home PC without issue to make sure this was a Boosteroid specific issue. The multiplayer works just fine off of Boosteroid with no menu lockup of any kind.
Cursor Issues
The last bug I experienced was a displacing of the cursor location, where the cursor was clicking on a spot a short distance away from where it appears on the screen. I can't put this one on Boosteroid, though. This is a bug that is known to happen in the game and it is recommended that you change your resolution to another setting and then return it to your chosen setting in order to fix it.
Overview
It is the first day of launch on a cloud service with a brand new title that's only been out for a day prior, so these issues will likely be addressed in the future, but it was still pretty disappointing.
The verdict is: Boosteroid has the potential to run Total War: Warhammer 3 quite well, but it's not there yet. Kudos for being the first in line, but demerits for gamebreaking issues with very basic menu functions. They're the only game in town if you want to play on a curated service right now, but they haven't quite gotten the hang of it. I had a lot of fun, but broken multiplayer and my lost saves really spoiled the experience for me. Keep an eye on it, but it's not the way to play yet.
Remember to keep it locked for the latest news, reviews, tips and comparisons on Cloud Gaming, including Boosteroid. Keep it tuned here to the only place you can do battle in gaming heaven, Cloud Gaming Battle.