Guess what Shadow fans?! A long awaited feature is finally back. Sick of uninstalling old games just for new games constantly? Shadow just announced that you can now purchase additional storage.
Announcement on Twitter
Shadow just announced on Twitter that additional storage is now available. This post links to a forum page discussing the best to do this in detail.
Please note that they are still currently migrating many US machines at the moment so you can only purchase additional storage if your migration is complete. This might take a couple of days for certain users. 
How to Add Additional Storage
If additional storage is available in your region, to add more login to your account, go to the storage section and use plus and minus buttons to add additional hard drive space up to 2 TBs in increments of 256 GB. Each increment will cost $2.99 if you are in the US.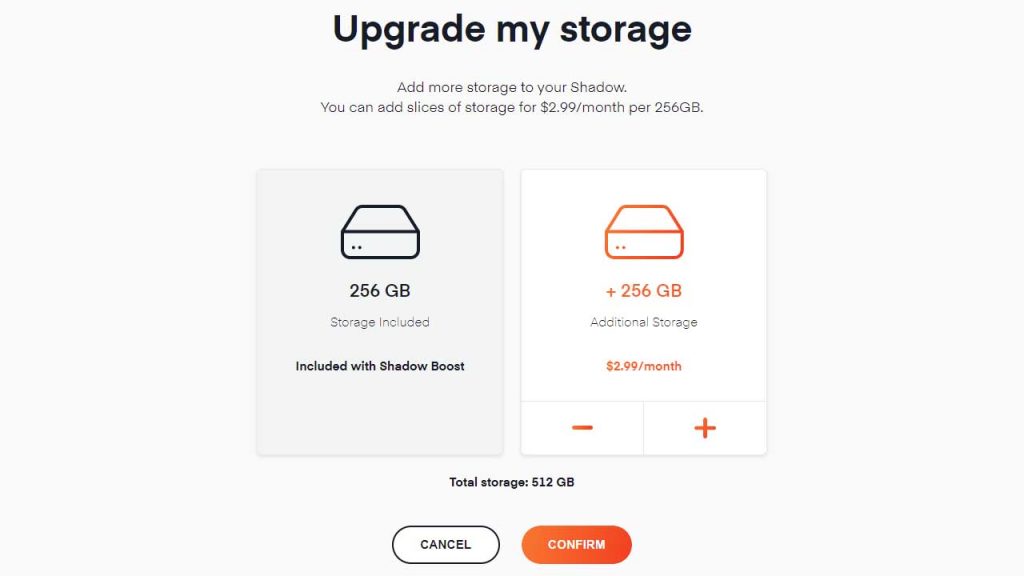 Shadow will bill you when your billing cycle starts. If your billing cycle has already started, Shadow will add an additional fee allocated from when you purchased the storage to your next month's invoice. You won't see any additional fees unless you add more storage.
You will be able to remove storage at any time by using the minus button. Once your storage has been removed, we'll issue you a prorated refund or credit that will be calculated depending on How much time remains on your current billing cycle and how much storage was removed.
Overview
The benefits of Shadow moving under OVHCLOUD is slowly but surely starting to get better. Looking to install the whole package of Call of Duty? Now you can. We look forward to more features coming to Shadow under HubiC.
If you liked this news on Shadow, feel free to give us a like. Also make sure to subscribe and keep locked right here at the only place where you can do battle in gaming heaven – Cloud Gaming Battle.