Cyberpunk 2077 just launched update 1.5 with much needed fixes and various additions to make it a much closer to the game we've all been promised. I've been holding off on getting Cyberpunk 2077 on Steam to play on various cloud gaming platforms until the majority of the bugs were fixed and it went on sale. Well, here's a good point to jump in.
Cyberpunk 2077 on Stadia
We start Cyberpunk 2077 on STADIA as the Streetkid in this open-world, action-adventure story set in Night City, a megalopolis obsessed with power, glamour and body modification.
If you don't know, you play as V, a mercenary outlaw going after a one-of-a-kind implant that is the key to immortality. Does Stadia still hold up to it's reputation as the greatest platform for play Cyberpunk 2077? We have the original Prologue here on release date:
Even now, the Stadia version of Cyberpunk 2077 hold up tremendously well. You might not find too many sales on it on Stadia but the graphics and gameplay are phenomenal.
If you do decide to get the Stadia version, please be aware that this is the only platform you can play it on.
Cyberpunk 2077 on GeForce Now
GeForce Now Graphics
Cyberpunk's graphics has always been pretty amazing….well if you are not on a console and had good hardware on a PC. Especially now since they made updates. How good are the graphics on the RTX 3080 tier at 4k? The preset settings are at a generally high custom setting with RTX on but without all the RTX features. Cyberpunk does have an in-game benchmark let's see what we're running with.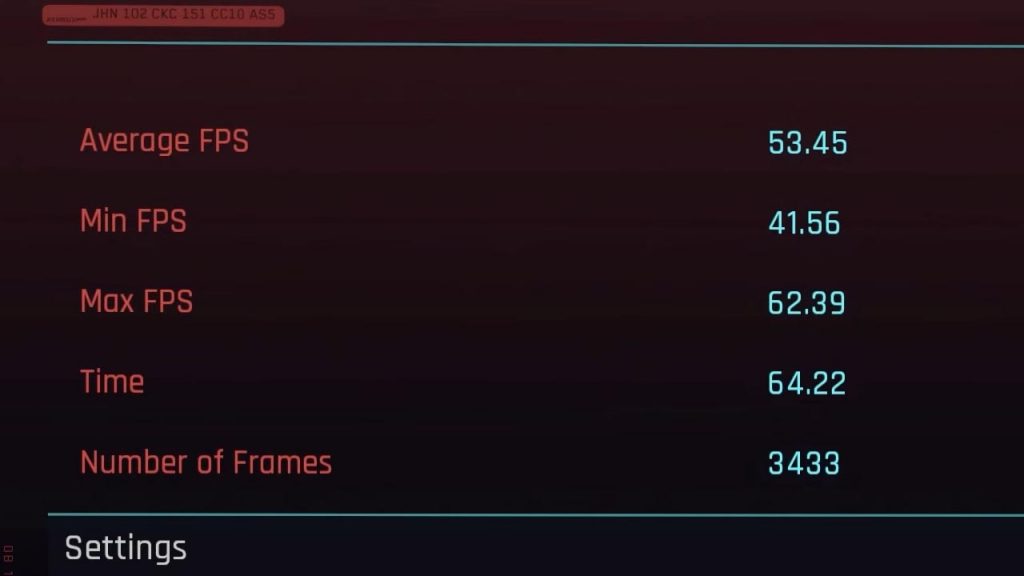 As you could see through the benchmark, the average fps was under 60. Remember this is at 4k so it's not bad. Lower some the graphic settings to medium and the fps should go up to a constant 60 with no issue.
To be honest, I'm perfectly okay with the fps being little under 60 because this game is gorgeous. The night life contrast in Night City is to die for. The detail on character faces is incredible and the character models are…..contoured perfectly. I mean look at the definition of these pants. The lines are so crisp and clean at a true 4k.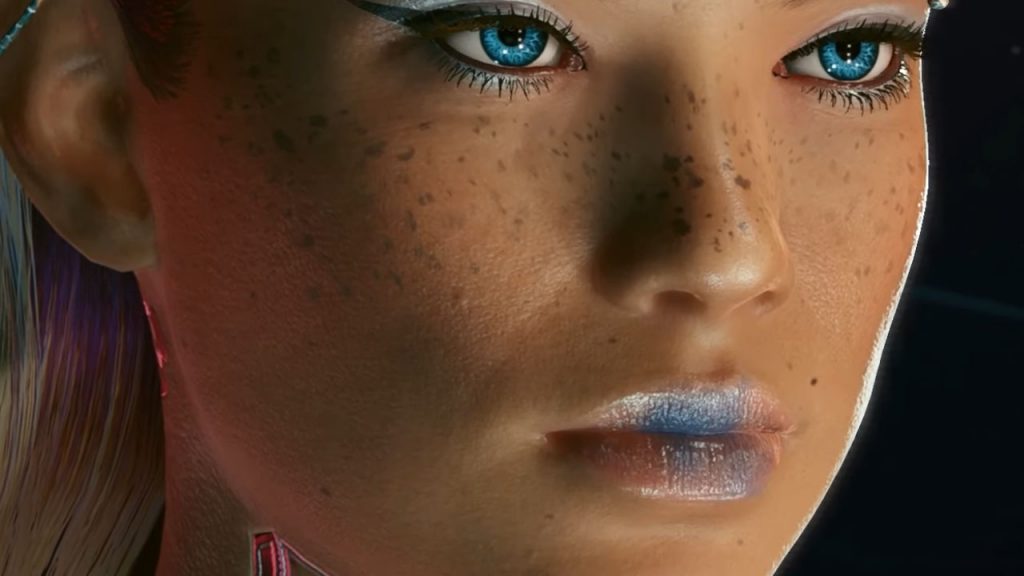 GeForce Now Gameplay
Combat is also very smooth due to GeForce Now's wonderfully responsive infrastructure. Granted I found the game's gunplay a bit sluggish and it took a second to get used to since this is my first run through the game but it's decently solid. Fighting police one on one is actually pretty easy, until the heavy reinforcements come and swarm you.
If you think the Stadia version was the best way to play a stable version of Cyberpunk 2077 at 4k, look no further because GeForce Now is bringing the cyber heat.
I highly recommend Cyberpunk 2077 on GeForce Now especially on 4k through the SHIELD TV Pro. If you are looking to try out your RTX 3080 subscription on a Shield TV Pro, check it out here.
Cyberpunk 2077 on Boosteroid
Does the 1.5 patch it improve the Boosteroid experience at all or does Boosteroid need an improvement patch itself? Let's get patched in.
Boosteroid Graphics
Boosteroid displays its video output at 1080p and up to 60 fps, and let me tell you, it's no GeForce Now – especially the RTX 3080 tier. Cyberpunk 2077 was made for Ultra graphics at 4K resolution. You'll have to settle for 1080p on Boosteroid. How well does it run?
We've performed a benchmark on Boosteroid's systems and they're machines are running the NVIDIA Tesla P40, which is about equivalent to a GTX 1080. This means no Ray-Tracing – sorry. What I'm surprised about is that the default graphics settings are set to Ultra. Let's see how it performs in the benchmark.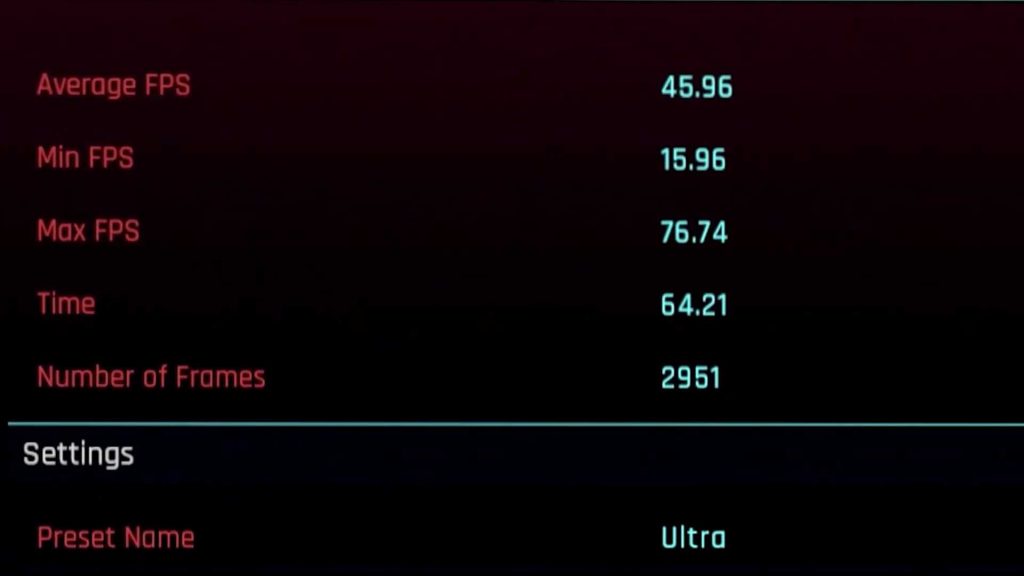 An average of 45 maybe 46 fps. Remember I said up to 60 frames per second. Let's drop the settings all the way down to low to see if you get a major difference. Sorry Boosteroid, we know you said not to change the setting but, frames are frames.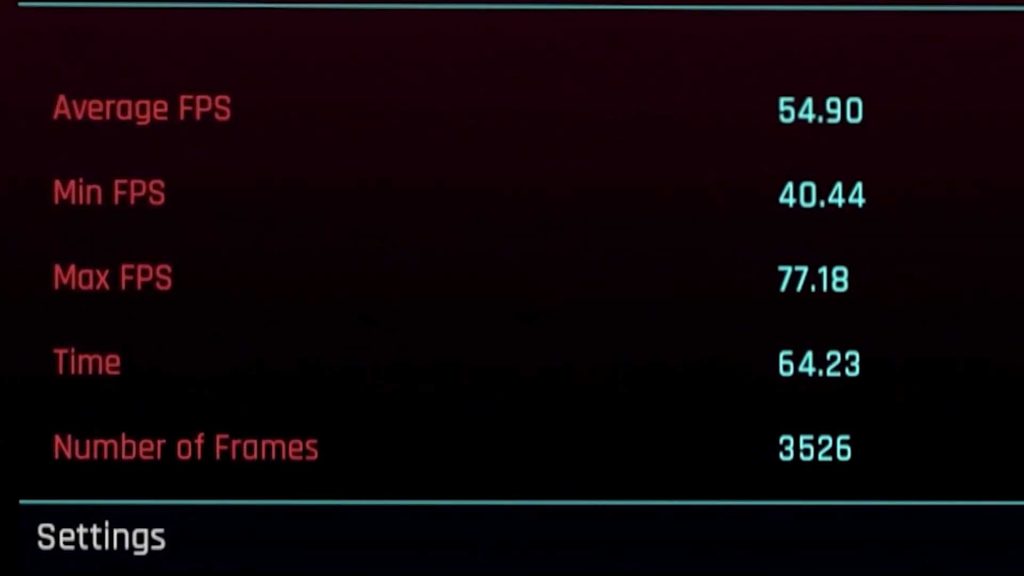 It's amazing that Boosteroid still doesn't hit an average of 60 fps even at these Low settings. I am actually going to play at the Medium preset and turn the Steam in-game FPS counter on in the top-left corner. Let's see how well this translates in-game.
Boosteroid Gameplay
Playing the game paints a somewhat different picture. It doesn't look as bad as a console running this but as I mentioned, I've seen this game run and look so much better. This doesn't mean Boosteroid runs the game badly. To be honest with you, if Boosteroid is the only means you have to play the game, please do – especially if you are in Europe close to Boosteroid servers.
We're located in the US and this video was made prior to Boosteroid releasing servers in North America. Even with this distance between our closest server, the only real gameplay issue we had was the slight lag.
Our latency was about 100 ms. It's annoying, sure, especially in combat. But, it's easy to adapt to in an action RPG like this – even as a first person shooter. This game's shooting mechanics are kind of sluggish to begin with so the slight extra lag isn't too bad. But that's just me. It could bug the heck out of you.
Frames did fluctuate from 45 to about 75 frames per second depending on your location within the city. I would say it averaged to around the high 50s, even on Medium settings. Be aware FPS drops considerably in the Braindance Editor.
I played this game on the Boosteroid app through a Windows PC, on the browser, and I even played it through the Boosteroid TV app on an NVIDIA Shield TV Pro. The performance was the same on every platform app so you don't have to worry about the preferred method to play. Kudos to Boosteroid for continuity throughout their system.
Cyberpunk 2077 plays well on Boosteroid, but it could be better. If this is your only way to play the game then you should have no issues. Just don't expect to be blown away visually. I'd also recommend it more to US players once Boosteroid releases servers in the US.
Cyberpunk 2077 on Playkey.net
Playkey is a Russian based pickup and play cloud gaming platform with a caveat – they allow you to download and install any game in your library from either Steam, Origin, or Epic Games. So we decided to install Cyberpunk 2077. Can Playkey handle the graphically inclined game?
The game isn't available on their site, even through search, so we have to go to their Steam app to download it. How long did it take? Instantly. They must have it stored on their servers. Awesome!
Playkey Graphics
The Playkey platform is no slouch. They do have different hardware profiles depending what you choose. We are going with the 1080p, 60 fps config for optimal gameplay. Playkey supports mouse and keyboard and controller inputs, so we're going to be using an Xbox Series S/X controller.
The graphic settings default to High. No Ray-tracing though. Let's see how well the benchmark holds up. I'm expecting good things.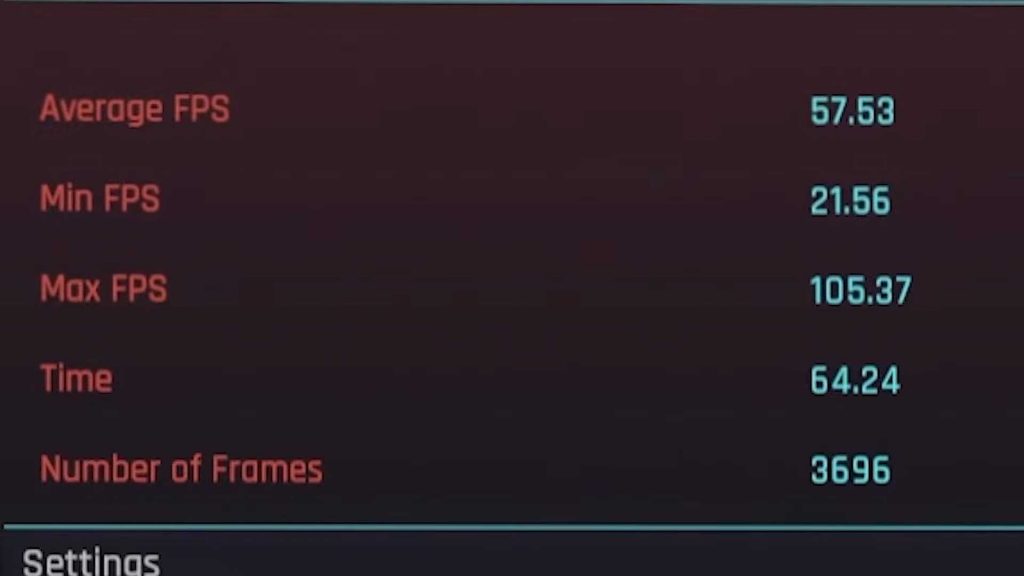 Wow! Just under 60 fps. Not bad. I do have to admit that the frames were all over the place. I did see the fps drop into the 20s a bit but I also saw it hit 80. Interesting, interesting indeed.
Let's drop the settings to Medium so we can guarantee 60 fps.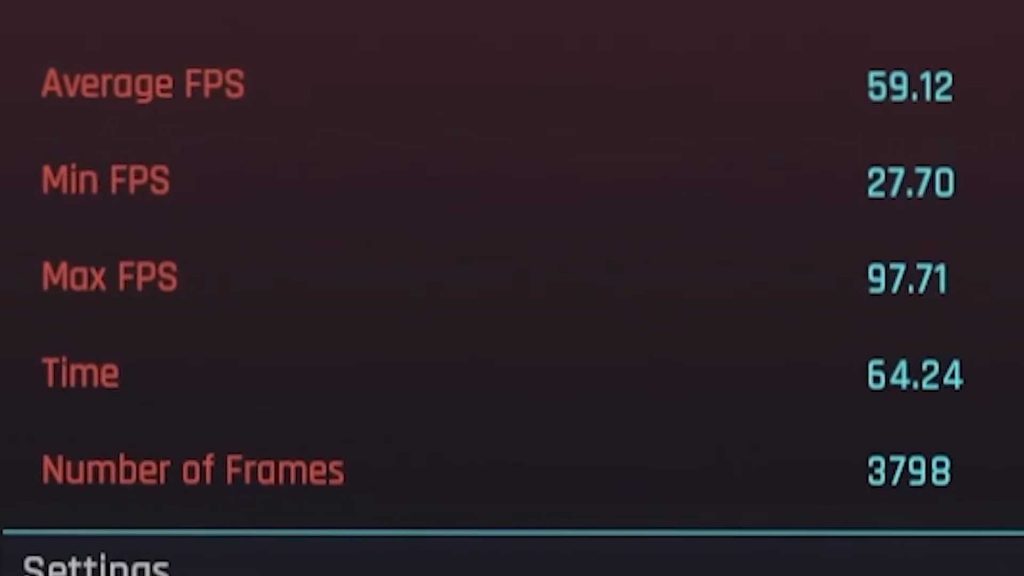 It basically 60 fps at these settings. Set the preset to Medium for an average 60 fps. Let's move on to gameplay to see if the benchmark is what it is. I will set the graphics settings back to Ultra and I will turn the Steam in-game FPS counter on in the top left corner.
Playkey Gameplay
Cyberpunk 2077 looks pretty good on Playkey. Their stream quality is decent. It's not the best but it holds up much better than other Russian cloud gaming platforms.
Now saying this, the benchmark lies. Most of the time playing, my FPS was in the upper 40s – when I was using my scanner, walking around randomly, when I was looking outside at the city, during cut-scenes, and even during combat. Save for the speed chase combat in the rain of course.
And the lag, well, their servers are in Russia and Europe and I'm in the US so naturally the delay will be real.
For a service that is at least an ocean away from us, it's not doing too bad. If you are on the other side of the pond feel free to give Playkey a shot if getting a good PC is out of the question.
Cyberpunk 2077 on Loudplay
Cyberpunk 2077's update has improved the game on many fronts. How does it run on a cloud gaming platform that is known to not be the best performing like Loudplay? Is it worth your time? Well take your stims and let's find out.
Loudplay Graphics
First things first – how is this going to perform? Well, if you have been keeping up with the videos we've been doing on Loudplay, you'll know that their latest hardware update isn't much of an update at all. Even the default graphics settings think it's going to perform at a high capacity. Loudplay has an RTX capable card but Ray-tracing is disabled on default. Well, lets see how the benchmark runs.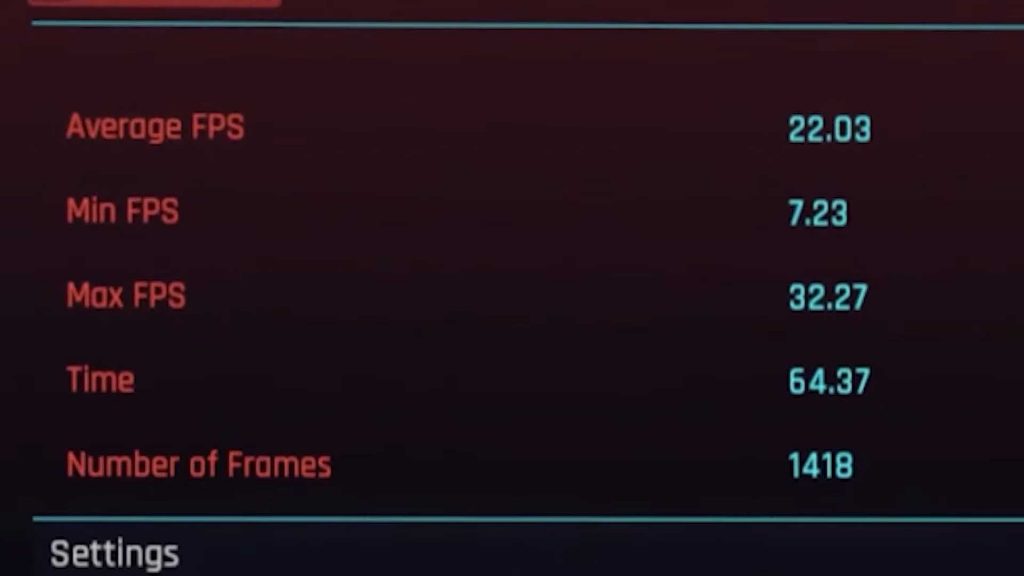 Ah yes, as expected. 22 fps. Okay. Let's lower the settings all the way down and see if that helps.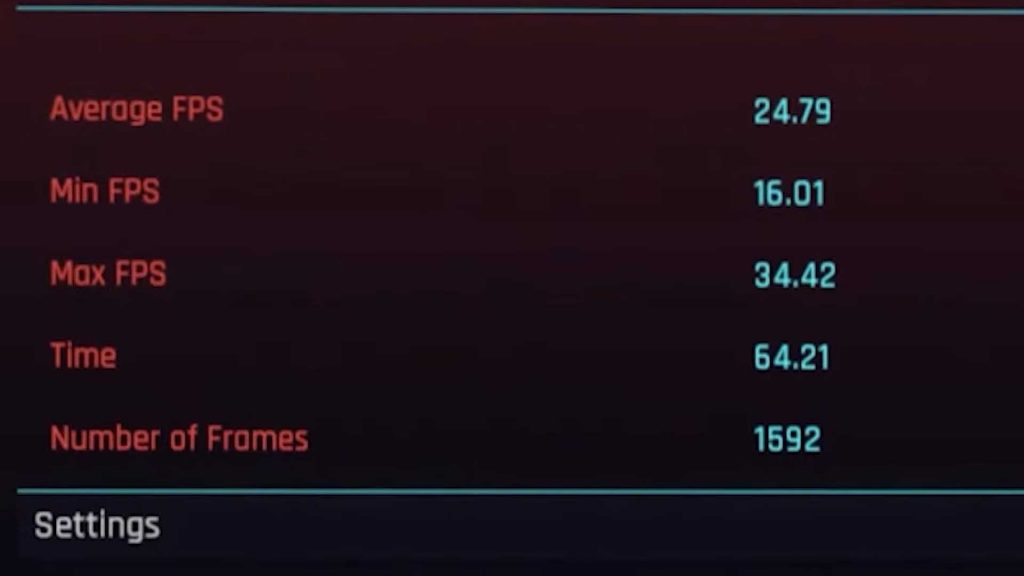 And once again Loudplay manages to knock our socks off with an impressive 25 fps. Not even an average of 30 fps.
Loudplay Gameplay
I activated the Steam in-game FPS counter to see how well Loudplay performs throughout my gameplay. Yes, the benchmark is correct. I think I got around 25 fps throughout my entire gameplay session.
Nothing was out place though. I got an almost constant 25 fps with no hiccups or stutters. Still beats consoles? Maybe. If you are playing on the PC version like we are here, there is no excuse for anything under 30. Maybe my standards are too high.
Cyberpunk 2077 is playable on Loudplay. It might look like Cyberpunk 1977, but I guess that's still a win for this platform. Do I recommend it? It's probably more suited for mobile Android users instead. They'll probably get better frames at a lower resolution. I didn't even talk about the lag because at this point, it really doesn't even matter.
Overview
If you liked this overview of Cyberpunk 2077 on Stadia, GeForce Now, Boosteroid, Playkey, and Loudplay, feel free to give us a like. Also make sure to subscribe and keep locked right here at the only place where you can do battle in gaming heaven – Cloud Gaming Battle.