Xbox Cloud Gaming is a service provided by Microsoft to play Xbox games through the cloud. The service is currently in Beta and has well over 200 games in their cloud gaming library. These games range from select original Xbox games to current Xbox games.
To get access to play Xbox Cloud games, you will need to be an Ultimate member of the Xbox Game Pass. We'll get started with installing the Xbox Cloud Gaming app on the Android.
Getting the Xbox Cloud app
As of now, the Xbox Cloud Gaming app is in Beta but there is an app on the Google Play Store. You can play through the browser by going to xbox.com/play and signing in from there but this tutorial, we'll be playing by downloading the app.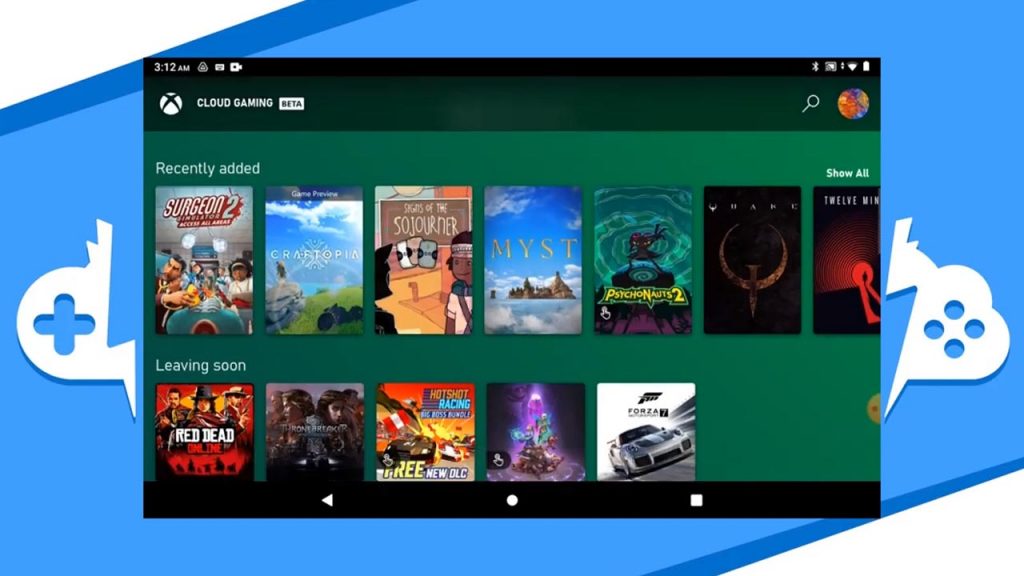 Open the Google Play Store and type in Xbox cloud gaming. Make sure to choose the "Xbox Game Pass" app and hit the Install button. One the app is downloaded and installed, hit the Open button to get the app started.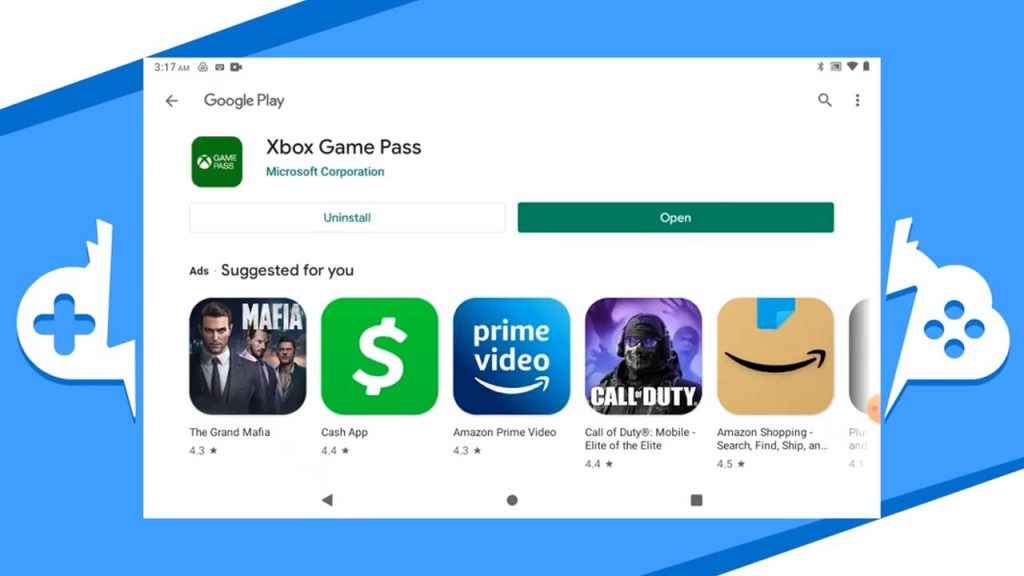 Log in with the Microsoft account that is associated with your Xbox Ultimate Game Pass. After you login, you will be forwarded to the Dashboard. The dashboard is where you will find all the games the Xbox Cloud Gaming app has to offer including a list of their featured games, the most popular, recently added games, and all the other game categories.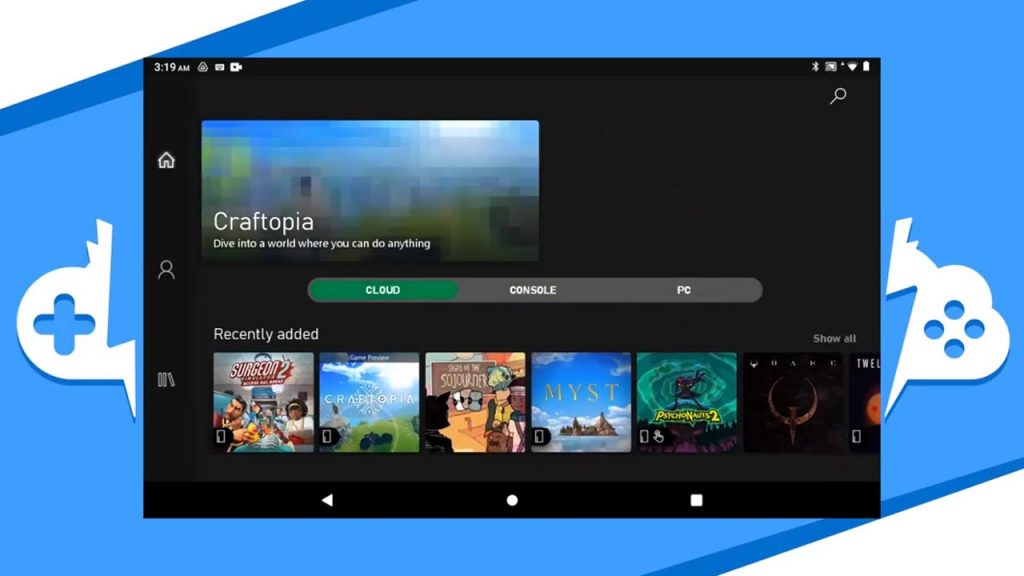 Just make sure to hit the "Cloud" tab to see the games available through the cloud.
Playing a Game on the Xbox Cloud App
I am going to scroll down and start playing The Master Chief Collection. Choose the game you want to play and tap it. Once the splash screen comes up for that game hit the 'Play Game' button to start that game up. Please note that a controller is necessary to play on the Xbox Cloud Gaming platform.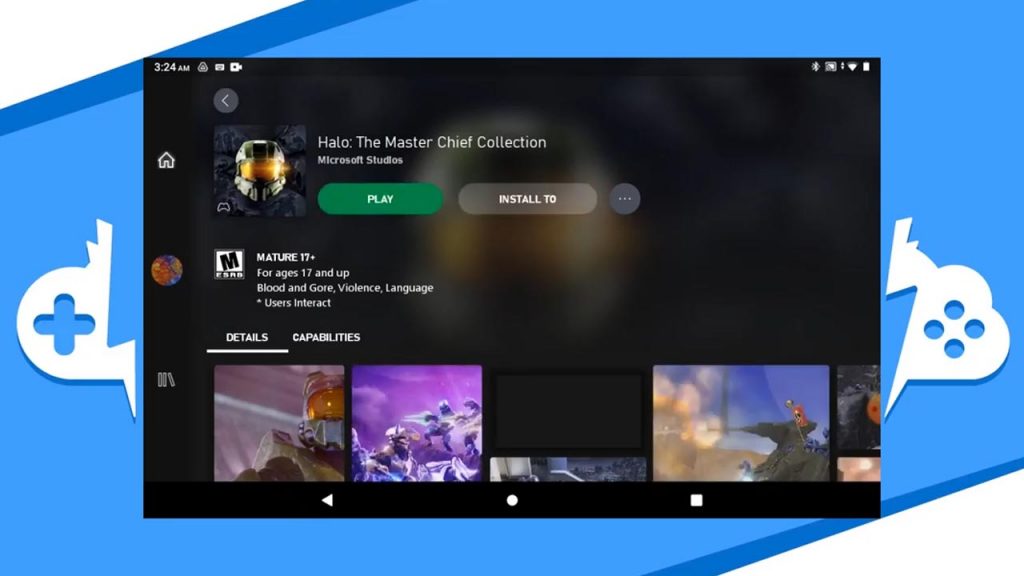 I would recommend a controller connected to play through Bluetooth. Go to your Bluetooth settings on you Android and connect your controller there. Go back into the app and play the game as you would on a regular Xbox console.
Ending Your Game
Let's talk about the platform UI. The icons on the top left corner are the menu and Xbox Guide. If you click on the Xbox button in the top left corner, the Guide will open displaying your friend options and gamer score for this game. The three dots button will allow you to send feedback and quit the game.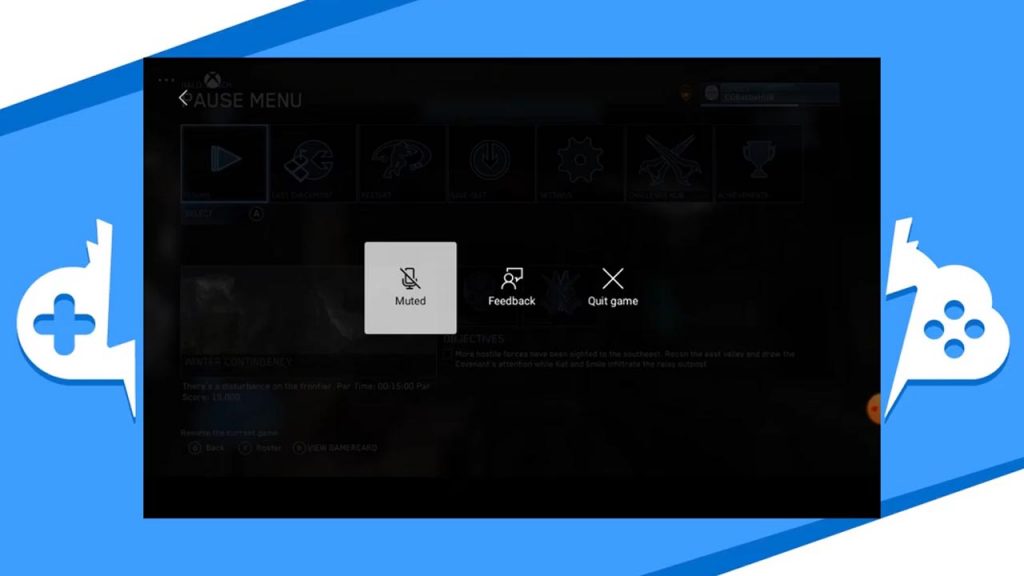 I will choose quit game to leave the platform. This will exit you back to the game splash screen where you can go home and choose a new game or exit the app altogether.
Overview
The Xbox Game Pass app is a great way to start playing your favorite Xbox games in the cloud on any capable Android device. Remember, Xbox Cloud Gaming is in Beta so look for plenty of updates down the road. Be sure to subscribe to get the latest news, gameplay, and comparisons on Cloud gaming including updates on Xbox Cloud. So stay tuned here at the only place where you can do battle in gaming heaven – Cloud Gaming Battle